Editor's Note: Always check with your healthcare provider before travel. You can also review the latest COVID-19 and Zika travel guidelines on the CDC's website.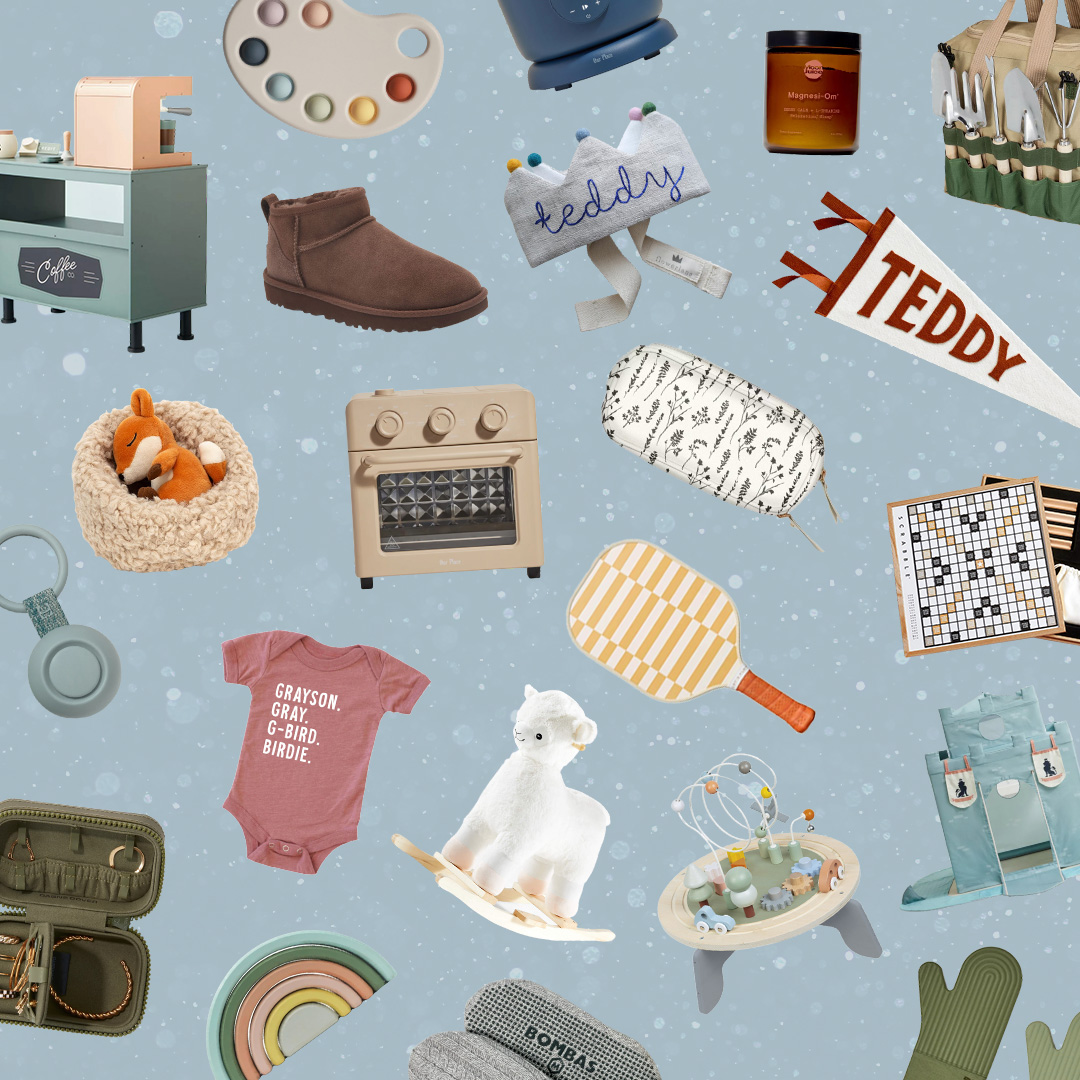 everything you need to ace holiday gifting this year 🎁
These days, there are no rules for what a babymoon should look like. It can be all about spa-style pampering or finding a pretty place to do nothing but read books. Your last vacation for two can revolve around plopping on a beach chair or it can be full of (baby-safe) adventure. It's your call. The most important factor is that you and your partner set aside time to connect and, more than anything, relax because you won't be doing much or maybe any of that once your LO arrives.
COVID has majorly crimped mama-to-be's babymoon style these last couple years, but fortunately, it finally seems safer to venture out into the world once again. Still, it's not necessary to go super far in pursuit of prenatal bliss. Here are a slew of heavenly places you can expect to be treated like a queen—while you're still the one getting all the attention.
Hudson Valley, New York

 
An easy drive from the tri-state area, Hudson Valley is a bucolic escape full of fresh air and outdoorsy excitement. Two hours north of New York City is a 250-acre, 200-year-old property called Troutbeck, which is equal parts romantic and luxurious. Snag a prenatal massage in the wellness barn, followed by an innovative mocktail at the bar. That's not even the best part: Guests have 24/7 access to a pantry stocked with treats and snacks, sure to sate all your middle-of-the-night cravings.
For a more active babymoon, there's Cedar Lakes Estate, with seasonal activities including snowshoeing, hiking, cooking class, bonfires, and board games. All meals and drinks are included, and there's a complimentary farmers market twice a week where you can pick up fresh snacks between the breakfast buffets, picnic lunches, and special dinners.  
Sausalito, California
Close enough to San Francisco to do the city if you wish yet far enough away to be a quiet observer, Sausalito is its own pocket-sized paradise that seems to come with a license to just be. Nowhere is that vibe as strong as at Inn Above Tide, where plush rooms and suites have wooden balconies that feel almost like being in an overwater bungalow—but on San Francisco Bay. It's the kind of place you want to wrap up in a cozy bathrobe, snuggle by the fireplace, and watch the weather change, savoring those last seconds (or weeks!) of silence. Alternately, Cavallo Point, on 75,000 acres of national parkland, is the place to hike and focus on wellness, breathwork, and meditation—not to mention opulent spa treatments—and revel in exceptional cooking, or even try your hand in the kitchen at their cooking school. 
Bermuda
When accessibility and safety are important, there's Bermuda, 90 minutes from JFK and two hours from most major East Coast cities. Plus, the island boasts famous pink-sand beaches that pop against turquoise water, not to mention a subterranean spa in a cave. Natura Spa at Grotto Bay Beach Resort has couples' treatments in floating cabanas plus prenatal massages tailored to your exact woes, such as swelling or backaches. If you stay in one of The Loren at Pink Beach's 45 rooms or villas, you can book one of your last candlelit al fresco dinners for a while—on pink sand, no less—and a sunset cruise on an impressive yacht. 
Arizona
It's hard to imagine there's a state with more spa real estate per capita than Arizona, but we'd never complain. At Miraval Arizona, there's not just one prenatal massage on the spa menu; there are a dozen pampering therapies designed for mamas-to-be in their second or third trimesters, ranging from reiki and organic facials to prickly pear sugar scrub and a Tula treatment to harmonize energies, plus something enticingly called Path of the Jaguar.
If spiritual preparation isn't what you're after, Castle Hot Springs—an adults-only 1,100-acre resort with just 30 bungalows and cabins—is perhaps more about finding serenity and fun, with farm tours, SUP yoga, and legendary thermal hot springs. And don't fear: The coolest of the springs hovers around 85 degrees, which is completely safe to soak in while expecting; even the hotter ones are fine for just your achy feet and swollen ankles.
French Polynesia
If you really want to go all out—or maybe, thanks to world events, you didn't get to take a proper honeymoon—then postcard-perfect French Polynesia is the answer to your dreams. The Islands of Tahiti epitomize island escape. The St. Regis Bora Bora Resort is paradise like you couldn't imagine, with butlers serving up your every desire 24/7 in the largest overwater bungalows of the South Pacific. Bonus: It takes little to no effort to admire vibrant tropical fish that populate the surreally blue waters. Not far from Bora Bora, Le Taha'a by Pearl Resorts is an intimate getaway on its own private islet with cultural activities and easy access to pearl and vanilla farms—both baby-approved outings. 
Chesapeake Bay, Maryland

 
Fans of Wedding Crashers will appreciate this part of the country seen in the beloved movie—specifically Inn at Perry Cabin, which overlooks the Miles River and where some of it was filmed. This is a culinary destination as much as a baby bump-pampering one, with menus full of local specialties using fresh veggies picked from the garden and catch from nearby.
Plant-based treatments at the spa are therapeutic and indulgent, with herbs and aromatics grown on property and from local Eastern Shore farms, too. And there are charming storybook towns to explore, too, with galleries, a bird and wildlife sanctuary, boutiques, and unbelievable seafood. If you're comfortable on boats, don't skip the chance to go sailing, too. 
Hawaii
Hawaii is one of those places where it's easy to let go of stress, anxiety, and fear, even more so when you're on a vast resort with more than one acre per guest, offering beachside picnics and painting classes. Such is the deal at Turtle Bay Resort, where couples can enjoy their last trip as a duo in an Ocean Bungalow complete with dedicated concierge to help with any needs. Also a good idea: the Hapai Rest & Renewal Prenatal Massage.
Meanwhile, on the 90,000-acre island of Lanai, the spa at the Four Seasons Resort Lanai offers a Mother of Pearl prenatal massage designed to relieve the particular stress and strains of pregnancy. Enjoy your last visit to an adults-only pool for a while with a Babymoon Cabana, which includes special amenities tailored to a mama-to-be. A sunset sail is also a good idea and might even be accompanied by spinner dolphins or humpback whales. 
Yucatan, Mexico
Mexico is chock-full of dreamy destinations on both coasts and in the middle. But for an unexpected one promising sublime serenity, there's Chable Yucatan. Close to Merida, amid lush jungle, cenotes, and caves, is this boutique-sized luxury retreat with a spiritual leader who leads singular ceremonies and rituals that help couples strengthen their bond and commitment before bringing a new life into the world. Indigenous therapies such as the Ixchel New Life massage help ease discomfort during pregnancy while the dining options also target health and nourishment. 
Malibu, California
The quintessential California babymoon might just be a Malibu one. Between the iconic beaches, epic restaurants, and laid-back energy, there's a vibe for just about every couple. The Surfrider Malibu, a beautifully designed bolthole across the street from the Malibu Pier, will speak to easygoing parents-to-be who enjoy mini adventures in the Mini Cooper house car, hikes with gourmet sunset picnics, and all-organic, sustainable fare on a picturesque guests-only rooftop.
Nobu Ryokan Malibu, on the other hand, feels a bit fancier: an adults-only resort where waves lap at the balconies of Japanese-style suites complete with teak soaking tubs, teapots, and indoor/outdoor fireplaces for total relaxation.  
Lowcountry, South Carolina
Craft mocktails, birding in a nature preserve, sweet tea, and s'mores—Montage Palmetto Bluff fits a certain kind of peaceful, unhurried babymoon fantasy. Sitting on 20,000 acres of virginal Lowcountry land, the resort has river access plus a massive spa offering personalized couples' Pure Bliss treatments. Active types can hit the links, go paddleboarding, kayaking or fishing, or mellow out over a friendly game of croquet before turning in at one of the residential-style cottages after a long bubble bath. For all those pregnancy cravings, look no further than the mouthwatering fare at—count em!—eight Southern-inspired eateries. 
Jackson, Wyoming

 
If your idea of a perfect babymoon is one spent in Mother Nature, then look to gorgeous Jackson and the easy access granted to Yellowstone National Park, celebrating its 150th birthday in 2022. It's possible to spend a little or a lot of money exploring in this wild destination known for not only skiing but also elk and other North American wildlife sightings.
There's newly renovated The Virginian Lodge with the largest all-season outdoor pool in town, fire pits, and a legendary watering hole, The Virginian Saloon—you might not be drinking, but it'll probably be your last chance to patronize a bar for a while. And the sustainable and rustic-chic Hotel Jackson features not only spectacular views from its guest rooms but also some of the most fantastic food in the state.