I think we're all feeling about the same right now: it is the 197th day of March, yet somehow it's August. It's all too easy during this time to get stuck in the cycle of a Groundhog Day-esque routine of feeling like we are living the same day over and over again.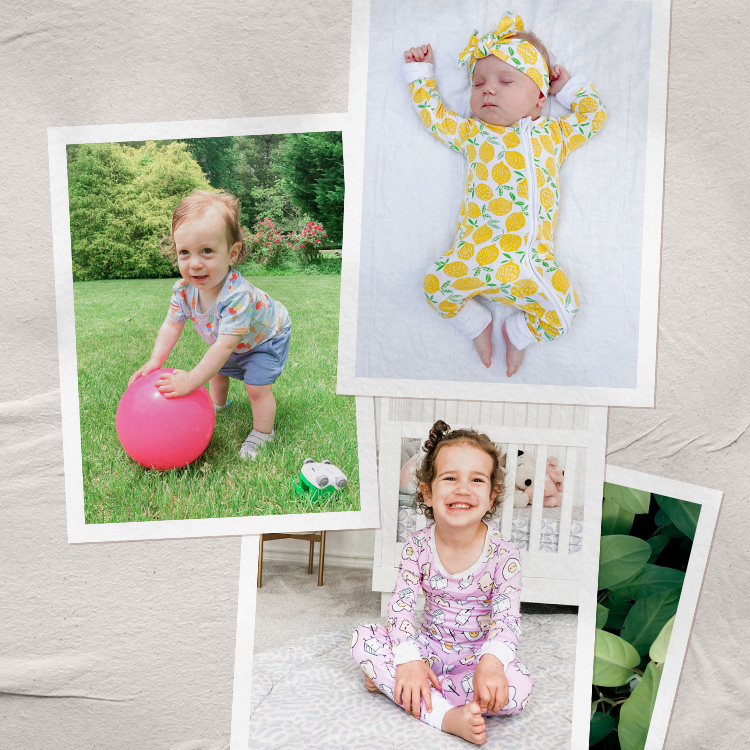 it's more than just their cute PJs... get ready to add to cart! 😍
One thing that has truly been keeping me sane for these last few months is putting on real clothes. To be clear, I am not getting dressed to the nines or wearing jeans around my apartment (I'm sorry, I just absolutely could never), but I do make a conscious effort every day to change out of pajamas and at least put on some semi-acceptable loungewear.
And when we are leaving the house for a socially-distanced dinner or a small and safe gathering (with masks!), everyone is still keeping it casual with something like straight-leg jeans and a cute top. So, it's clear that comfy loungewear, simple wardrobe staples, and elevated basics are truly reigning supreme in 2020—and will continue to do so for a while.
If you're feeling stuck in a rut of the same casual outfits day in and day out, try out one of these five combos to switch things up this week. 
1. Lightweight blouse + boyfriend shorts + raffia tote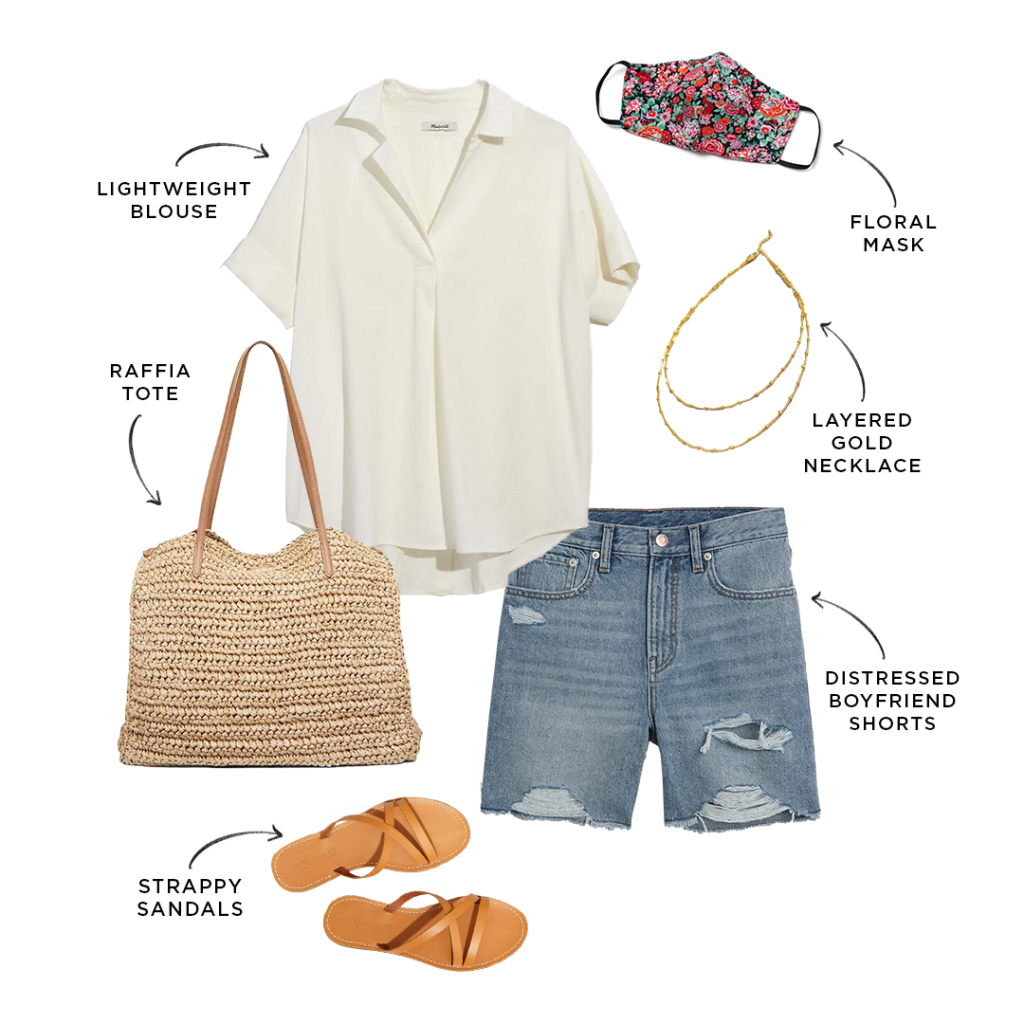 blouse / shorts (on sale!) / tote (on sale!) / sandals (on sale!) / necklace / mask
2. Bike shorts + oversized T-shirt + baseball cap
t-shirt / bike shorts / gold hoops / sneakers / baseball cap / mask
3. Ribbed tank + leggings + mini backpack
tank top / leggings / backpack / sneakers / sunglasses / mask
4. Comfy tee + sweatshorts + white sneakers
tee (on sale!) / shorts / sneakers / scrunchie / sunglasses / mask
5. Light-wash jeans + tie-dye tank + gold sunnies
tank (on sale!) / jeans (on sale!) / tote bag / sandals / sunglasses / mask