If a new backpack can do for kids what a new purse can do for moms, I think we can all agree it's time to brighten our little one's days with some fresh gear for the new school year. I'm not saying retail therapy is always the answer, but with the last school year ending disappointingly and the upcoming school year likely starting differently than kids (and parents) had hoped, we have to do what we can to keep our spirits high.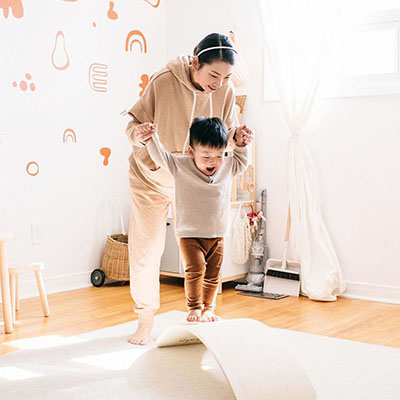 Shop Our Most-Used Items From Amazon for Toddlers!
If your kid is turning 2, get ready for hilarious conversations, much more involved play, and lots of sweet, sloppy kid hugs and kisses. As for what you'll need? Leave that to us.
This way to shop —>
Whether your kids are going back to school in-person or virtually, there's just something about a clean notebook, new kicks, and of course, the staple of all back-to-school supplies—the backpack—to set the right tone for the next school year.
So let the back-to-school shopping begin—and check out our picks for the cutest kids' backpacks for the new school year below.