It can be easy to get stuck in a trap of cooking up the same go-to recipes year-round. When you find food that you and your family loves, why not make it all the time? Eventually, though, you might feel like you're in a cooking rut.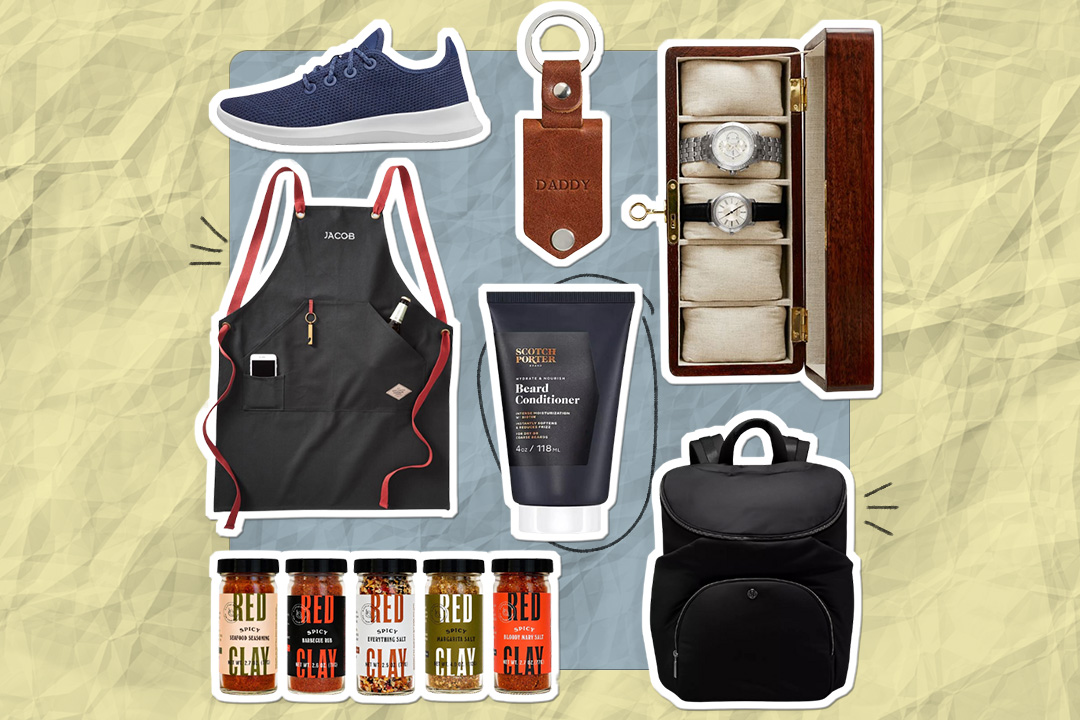 june 18 is coming up fast — have you started shopping yet? 😎
If that's you, the shift in seasons can signal a change in what you're whipping up with your family. And that's why we're focusing on in-season produce. Why care about this? By using in-season produce, you can shop at your neighborhood farmer's market and support your local economy and small businesses. Also, in-season produce purchased locally usually has a richer flavor as it's in its peak of ripeness and hasn't traveled thousands of miles to get to you.
Beyond that, eating seasonally is fun. It allows you to try new flavors and to introduce those flavors to your kids as well. Don't be shy about striking up a conversation at the farmer's market, ask the farmers about vegetables you're unfamiliar with, and ask for creative cooking ideas.
Now that it's fall, we're here to help you brainstorm ways to incorporate the new in-season produce. This is by no means an exhaustive list, but here is some produce that's in-season in the fall: apples, pears, acorn squash, butternut squash, delicata squash (a personal favorite!), Brussels sprouts, cauliflower, kale, figs, parsnips, sunchokes, pomegranate, and of course, pumpkin.
With this list in mind, here are some unique recipes to inspire new ways to cook with fall produce.
When the temperatures drop in the fall, there's nothing that calls my name more than a warm, hearty bowl of pasta. This Alfredo recipe does just that with the perfect fall flavor.
This recipe has a unique twist on a classic dish with the best flavors of fall. Even the pickiest of eaters can find something to love about this one.
It's finally that time of year when squash are aplenty. With so many delicious recipes to make with this gourd, you'll never be bored.
Like George Costanza, I've fully shifted into to soup mode by this time of year. It's the perfect dish to make for the cooler months, and this butternut squash recipe has all of the flavors of fall.
For a hearty soup featuring fall's favorite leafy green—kale—this creamy sausage and tortellini soup is a family-favorite that comes together in about 30 minutes.
Family pizza night, anyone? One of my family's favorite things to do on a night in together is experiment with making our own pizzas. This wild mushroom roasted quash pizza is a perfect recipe to experiment with at the next get together.
There are few vegetables I love more than Brussels sprouts, as the possibilities for making them are endless. By combining the savoriness of the sprouts with the sweet and tartness of pomegranate seeds in this recipe, you get a blend of flavors that is to die for.
I can't think of three things more perfect together than pumpkin, pasta, and cheese. This dish is the answer to all my wildest desires.
For those who appreciate a one pan or one pot meal, this Instant Pot recipe is for you. Chuck roast and fall favorites like onions, potatoes, and carrots come together in a filling family meal that's also easy to clean up!
This fall salad is the perfect dish for lunch everyday this fall. All of the hearty flavors of the season mix together in perfect combination in this recipe.
The creamy, sweet acorn squash is accompanied with the perfect mate in this recipe: maple butter. You'll want to make this recipe over and over all season long.
Getting your veggies in has never tasted so good! With so many vegetables being in season this time of year, it's a great time to incorporate as many as you can into your dinner plans.
For anyone trying the paleo diet, needing to stay gluten free, or simply wanting to try a new healthy recipe, this crock-pot mash is for you. It's so tasty that it will be a crowd favorite side dish at your next holiday party.
Fall means that chili season has officially commenced. As an added bonus, this recipe includes delicious and hearty butternut squash.
For the most unique, tasty, and healthy way to start your morning this fall, try these spiced buckwheat sweet potato pancakes. The warm pears are the extra sweetness factor you'll be dreaming about for the rest of the day.
Bookmark this recipe for your next get together, bake sale, or holiday celebration. Everyone will go nuts for these delicious apple crumble bars (without realizing how healthy they are!).
Switch up your fall Sunday morning routine with an extra sweet treat everyone will love. These pumpkin crepes will curb everyone's sweet tooth with the classic flavor of Autumn.
If you ask me, no meal is truly complete without dessert, and apple crisp happens to be one of my fall favorites. If you need a fun fall activity, head to an apple orchard to pick some fresh apples to bring home and make into this delicious fall treat.
Because one dessert is never enough, try making this simple, vegan pumpkin bread. This is also the perfect breakfast treat for a weekend morning.
All of these delicious recipes will have you working up a thirst. The best way to quench it? With the quintessential fall drink made from scratch: homemade apple cider.
This article was originally published in 2020 and has been updated for timeliness.