Before my daughter was born, my husband and I had big travel plans for our small family. As avid travelers ourselves, we wanted to keep exploring with our tiny new travel companion. And admittedly, I'm a budget traveler, so my game plan was to travel as much as possible before my daughter turned 2 (before we would have to pay for that extra plane ticket!).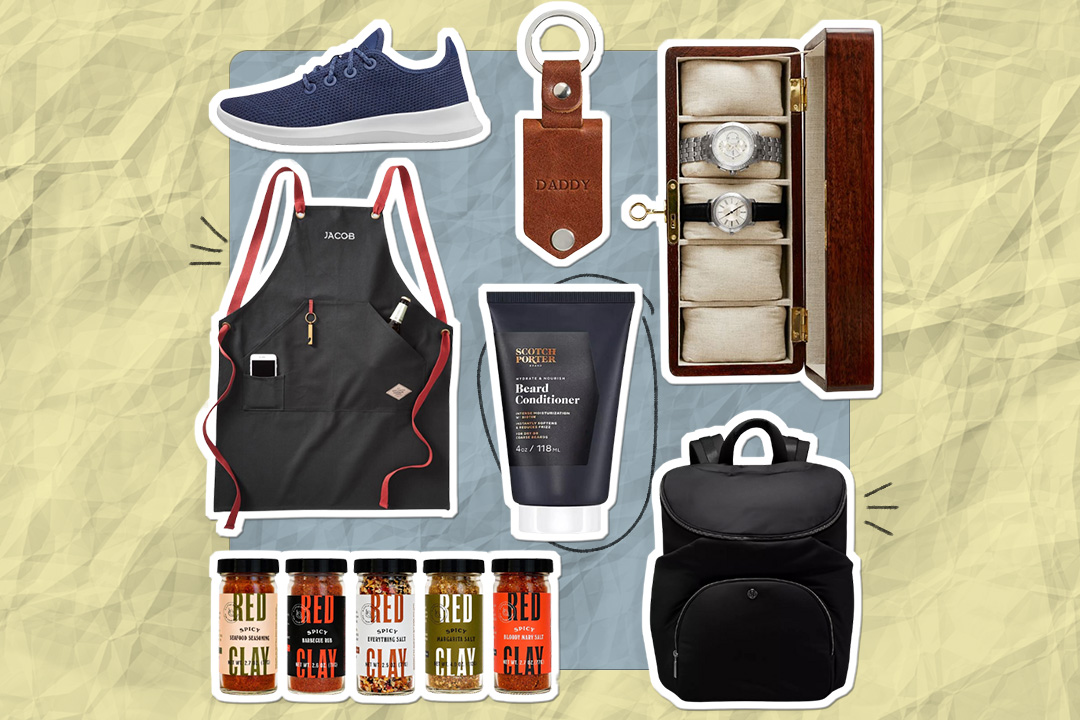 june 18 is coming up fast — have you started shopping yet? 😎
Well as everyone knows, 2020 had other plans in mind. While we were able to get in a few great family trips before COVID-19 hit, nearly all of our travel plans have been postponed or flat out canceled since March. Flights were canceled, hotel reservations let go, and much like everyone else, we've been staying home a lot.
As travel lovers, we've really been missing it. We know the importance of staying home and staying healthy during the pandemic and have just recently started to do a little traveling. However, we're extremely cautious and only travel in ways that we deem low risk. Recently, we visited Lakedale Resort, located in the Pacific Northwest close to where we live. We chose it because it allowed for time in nature (and out of our house!) in an environment where we could safely distance ourselves from other travelers. The change of scenery felt great, as did having space to freely walk around without a mask (only when no one was in sight, which thankfully is often when you pick the right remote getaway).
I know other families are missing out on travel adventures and could also benefit from leaving the house. If you're looking for family-friendly safe travel ideas for the upcoming season, here are some fun ideas to consider, plus a couple of handy tips to stay your safest.
A few things to consider before you travel
Properly preparing for your trip and asking the right questions will help keep your family safe and informed. First, don't be afraid to ask a lot of questions. Reach out to your vacation rental owners or a hotel's customer service. Ask them if they are taking special precautions due to the pandemic (like extra cleaning measures, contactless check-in and check-out, etc). You can also ask about whether the surrounding area has been crowded and if people are wearing masks. Finally, you'll want to check the local COVID safety guidelines for the area you're planning to visit (and check them again before you travel since things are changing all the time).
Properly preparing for your trip and asking the right questions will help keep your family safe and informed. First, don't be afraid to ask a lot of questions.
Once your trip is planned, you may want to pack some items you don't typically include—like extra face masks. Many places have put serious cleaning measures into place, but I still also bring plenty of disinfecting wipes to wipe down high-touch surfaces (like door handles, remotes, light switches). I also bring my own pillow (though honestly, I have no idea if this does anything). And lastly, I pack more meals and snacks than I typically would as eating out isn't something my family yet feels comfortable with. Everyone is different, so think about what feels right for your family.
Here are a few travel thoughts to spark some get-out-of-the-house inspiration for the fall and winter season.
Stay in a Remote Cabin
I like the idea of camping, but in reality, I'm not a camper. A rustic-style cabin (with electricity and running water, thank you very much) is more my speed. One or two-bedroom cabins can offer your family the space you need to spread out, while easily keeping your distance from others.
Rent a Tiny Home
I enjoy watching tiny home shows on HGTV, but do I actually want to live in one? Not really. However, I'd be willing to try it for the weekend! Airbnb and VRBO have tiny homes available for rent. This may feel safer than a crowded hotel and will give your family some serious bonding time. Perhaps too much bonding time? It's hard to say.
Combine the Two and Try a Tiny Cabin
Interested in a cabin and a tiny home? Instead, try a tiny cabin. Again, your family will really bond given many of these cabins are just one room; but it's a fun adventure! OK, maybe just for one night though. Getaway is one company that offers tiny cabins in the woods—maybe the kids can even pack sleeping bags for a campout-like experience. If this isn't available in your area, other travel sites may offer similar options.
Escape to the Beach
You probably associate a beach vacation with the summer season, not necessarily a fall or winter choice. Which is exactly why you should consider it for the colder months. Head to the beach during the off-season, and you're less likely to have to deal with crowds. Plus, prices tend to be better during the off-season. While you may not want to jump into the frigid ocean, walks along the water are still incredibly peaceful (and likely quiet).
Rent an RV or Airstream
Airstreams look pretty awesome on Instagram, and I've done enough random searches that I'm now served daily ads for airstream sales. I'm not planning to buy an airstream or RV anytime soon, but I'd definitely rent one for a long weekend or even a week-long road trip. An airstream or RV allows you the freedom to make multiple stops without having to deal with multiple hotel rooms and packing and unpacking several times (a true nightmare with little ones).
Go Glamping
Yet another fun option that avoids going in and out of a hotel lobby. Look for glamping opportunities in relatively remote areas that offer a lot of space between camp setups. Depending on where you live and what season it is, you may want one that offers heated accommodations (yes, glamping tents can indeed offer heating!).
Try a Farm Stay
There are a lot of unique places you can stay, and a farm is one worth checking out. Depending on where you live, there may be nearby farms that have cabins or converted barns on-site for guests to stay in (you can find some of these on Airbnb). We stayed at one recently and had such a great time. It was remote with very few people around. We were given farm fresh eggs each morning, and our toddler got to walk around the property to check out the chickens and pigs roaming around. As you can imagine, it was a memorable stay with many cute photo ops.