Now that my oldest daughter is almost nine, she and I have been having a great time bonding one-on-one with mother-daughter activities that we both enjoy. We both like to unwind with some of the more traditionally "girly" activities like pedicures and shopping, so it's easy for us to spend a lot of time together. My husband wants to spend more solo time with her as well, especially now that we have a second daughter and we want to ensure both girls have one-on-one time. Enter daddy-daughter activities.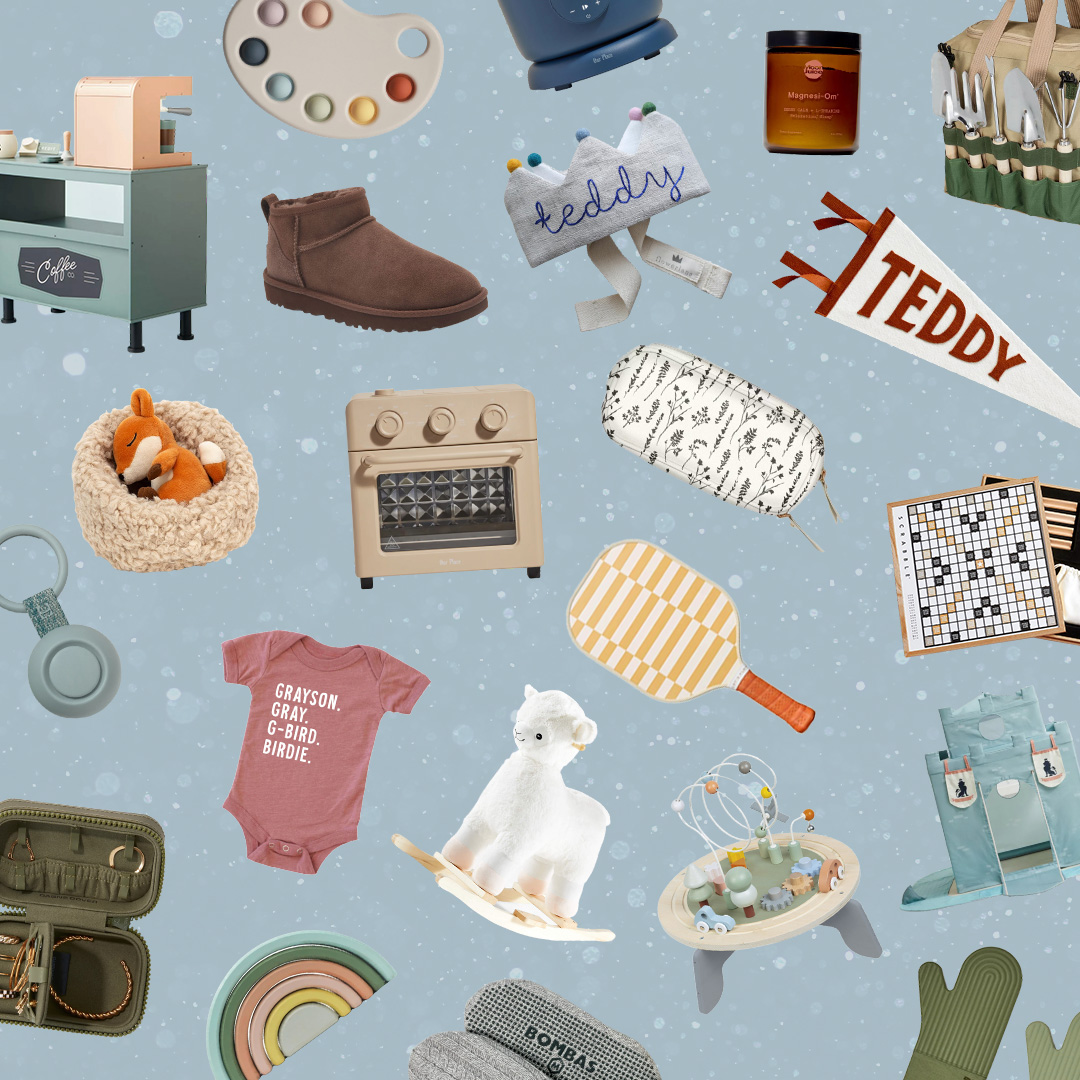 everything you need to ace holiday gifting this year 🎁
For father-daughter activities to be something they both enjoy, the list has to be a little different from what she does with me. My husband is into the more stereotypically "dad" activities like playing golf and watching sports. He would be more than happy to go out for high tea if that's what our daughter wanted to do, but it makes the time special if they find activities they can both bond over.
Even though our daughter is growing up and liking more of the activities I already enjoy, she's still a kid—and my husband is just a big kid at heart, so they've been able to find plenty of fun things to do together.
Here are some ideas for dad and daughter activities if you're also at this age and stage:
13 Fun Father-Daughter Activities To Try
1. See a "throwback" movie together
Earlier this year my daughter and her dad went for pizza and saw The Super Mario Bros. Movie and had the best time since it was something they were both excited to see. There are a lot of other kid-friendly movies in theaters this summer that are throwbacks to what my husband watched growing up—like Spider-Man and Teenage Mutant Ninja Turtles. These family-friendly movies are the perfect activity for a father-daughter date.
2. Ride bikes
My daughter can now ride a bike on her own and has the stamina to ride for a couple of miles before getting tired. My husband loves being out on his bike with the music playing, and now that she can join him, he has a built-in buddy for a weekend ride.
3. Play a board game or card game
My husband loves playing cards and if he has plans with a group of friends, that's likely what they are doing. Now that our daughter is old enough to understand the rules of different games, he can show her the ropes of his favorite things to play. They can also have some friendly competition over a board game like Battleship.
4. Spend a day at the pool or waterpark
Whenever we pack for the pool or waterpark, I can't tell if my husband or kids are more excited about the slides, wave pool, and lazy river. Now that my daughter is old enough to swim on her own, she's a great partner for a day at the pool—it's actually a fun afternoon instead of a nerve-wracking one spent watching a small child by the water.
5. Hike the trails
I love going for hikes with my daughter because she always gets chatty on walks. It's when we have some of our best conversations. My husband also likes the benefit of her undivided attention to catch up on what's going on in her head while having a little adventure.
6. Enjoy a delicious weekend breakfast
We also enjoy taking our daughter out one-on-one to eat because it's also a good time to let her talk about whatever's on her mind. Nothing beats catching up over a stack of pancakes and a plate of bacon, eggs, and hash browns at a diner. To spark more meaningful conversation, try out these questions to ask your kid to get them talking.
7. Explore the zoo or aquarium
Spending an afternoon watching and learning about new animals while strolling around is tried-and-true fun for all ages. Kids love the exhibits like touching a stingray and, in my opinion, you never grow out of the wonder of seeing sharks, lions, or tigers.
8. Play arcade games, bowl, or mini-golf
My husband loves some friendly competition over a game—with free time, he's also likely to be golfing or playing pool with friends. An afternoon at the bowling alley, miniature golf course, or arcade provides a similar type of fun for a father-daughter duo. Following up the activity with a pizza date makes it even better.
9. Attend a parent-child dance
Get dressed up for dinner and a dance party. Many school districts have shifted the "daddy-daughter" dances to be more inclusive parent-child events regardless of gender with DJs, crafts, and more where parents and kids can dance the night away together.
10. Go indoor rock climbing
If you're in the mood for a more adventurous daddy-daughter date, indoor rock climbing is a unique experience to bond over. If neither has been rock climbing before, it will be memorable to learn the ropes for the first time together.
11. Rent paddle boards or kayaks
If a day in the sun is the father-daughter date vibe you're going for, lather up your sunscreen, rent a kayak together, and hit the water. My husband and daughter have never done this before, but I can imagine it being an absolute blast.
12. Attend a local minor league game
If dad and daughter are into sports, try a minor league baseball, soccer, or hockey game for a low-cost way to check out a sporting event together. Many teams will host family nights that include kid-friendly activities to make it even more fun for younger fans. No minor leagues in your area? Consider watching a girls' high school sporting event where younger gals can cheer on (and get inspired by) the "big girls".
13. Take an overnight camp trip
Many local camps offer family and parent and child weekends. For an extra special overnight, plan a daddy-daughter trip enjoying traditional camp activities like canoes, archery, campfire s'mores, and memory-making.