My kids' rooms are the first spot to get the holiday decor treatment in our house. The small act of putting up a tiny tree with rainbow lights in their room brings them so much joy, I'm usually OK with decorating for them as soon as the weather turns crisp and at least Halloween is in our rearview. But I could never show them the incredibly adorable kids' holiday spaces in this list unless I want to hear what they're missing in their own rooms this season.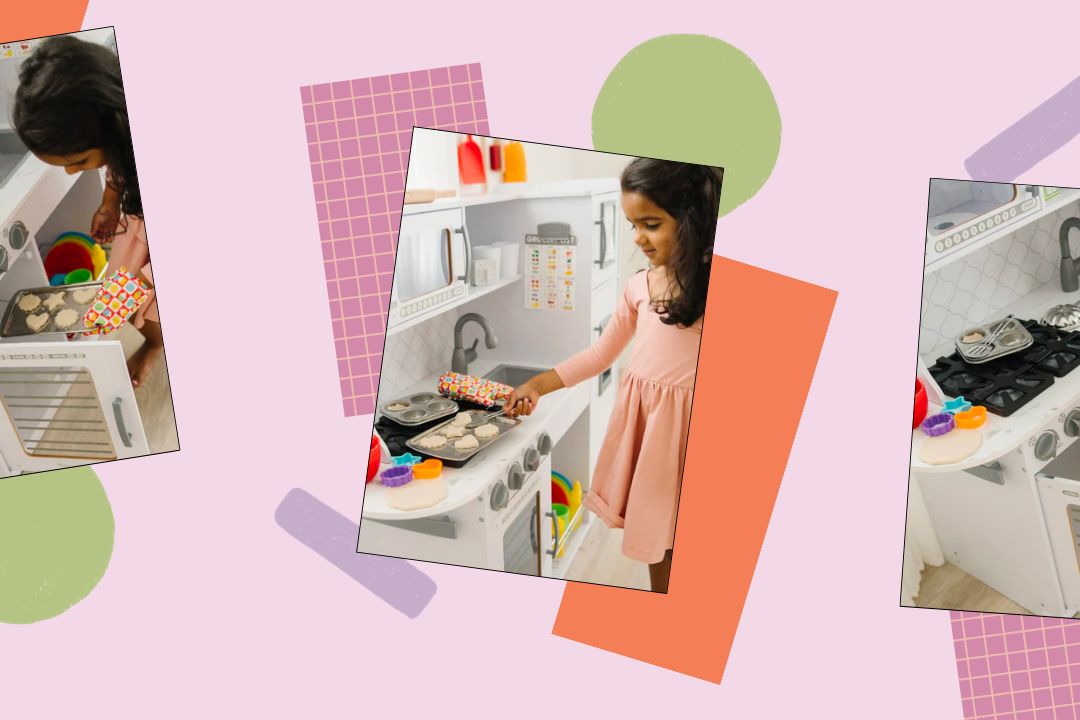 This list includes some of the cutest holiday-decorated spaces for kids, thoughtfully created by moms with an eye for special details and the ability to add even more warmth to their children's bedrooms, cozy corners, play areas, and play houses. Read on for 20 of our favorite festive spaces with kid's holiday decor, many from our holiday home tours too!
Cozy Christmas Bedrooms
Adding pillows, garland, and kid-friendly Christmas trees are easy ways to add a little holiday cheer to your LO's bedrooms. Scroll on for some holiday kid's bedroom inspiration in classic red and green color schemes.


Holiday Sparkle Kids Rooms
When red and greens don't quite work with your child's bedroom or nursery decor, consider adding a little holiday sparkle with whites, pinks, and metallic accents.


Minimalist Winter Kids Rooms
Who says you have to go big on holiday decor? These minimalist winter touches—from flecked trees to subtle greenery—give just the right amount of holiday cheer.

Festive Play Spaces
From indoor Santa's "workshops" to hot cocoa bars, fun and festive details give these kids' playrooms even more whimsical holiday magic.

Christmas Playhouses
These Christmas play house makeovers might be decorated better than our actual houses for the holidays with garlands, lights, welcome mats, cute inflatables, and more.