My kids' rooms are the first spot to get the holiday decor treatment in our house. The small act of putting up a tiny tree with rainbow lights in their room brings them so much joy, I'm usually OK with decorating for them as soon as the weather turns crisp and at least Halloween is in our rearview. But I could never show them the incredibly adorable kids' spaces in this list unless I want to hear a litany of what they're missing in their own rooms this season.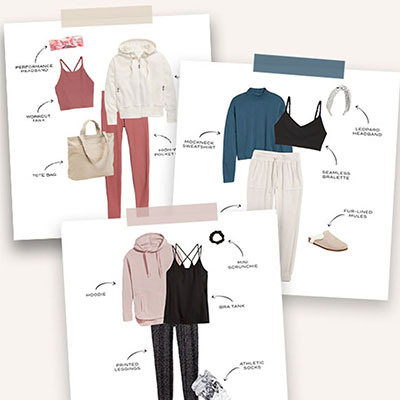 Shop 6 of Our Favorite Loungewear Outfits From Old Navy
Need to spruce up your at-home wardrobe? We've put together six cute, comfy, and budget-friendly loungewear looks from Old Navy.
This way to shop! —>
This list includes some of the cutest holiday-decorated spaces for kids, thoughtfully created by moms with an eye for special details and the ability to add even more warmth to their children's bedrooms, cozy corners, and play areas. Read on for 10 of our favorite festive kids' holiday spaces.
Cute and Cozy Bedrooms
Get the Look
Get the Look
Get the Look
Festive Play Spaces
Get the Look
Get the Look
Get the Look
Favorites From Our Holiday Home Tours