In a normal year, I typically wouldn't start watching Christmas movies until at least December 1, wouldn't put my holiday decor up until after Thanksgiving, and I probably wouldn't start playing constant holiday music until we were a little ways into December.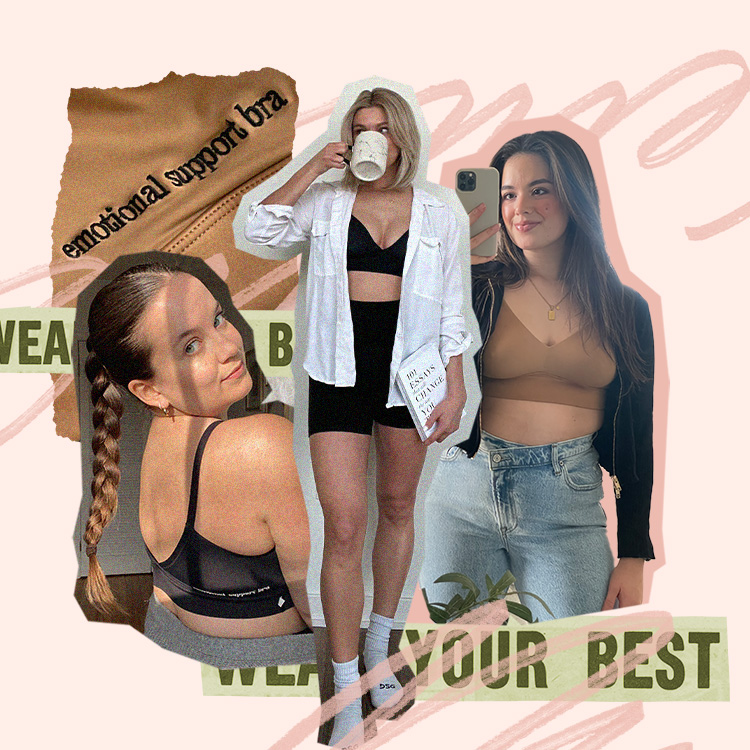 In the extremely abnormal year that is 2020, however, I watched my first Netflix Original holiday movie on the second weekend of November, I put my tree up two weeks before Thanksgiving, and I enjoyed my first listen to "All I Want for Christmas Is You" long before December 1. Like so many of us, I just needed to feel something like holiday cheer.
All of this to say: I've been in the Christmas spirit for a while now. I've been watching allllll the festive movies and taking mental inspo notes for this article. The Hallmark movie stars in their pea coats and plaid scarves will have nothing on you if you're wearing one of these outfits.
And of course, there is a look here for every occasion—whether you're staying on your couch for a family movie night or wanting to dress up just for fun.
Here are six festive outfits to wear to your small or virtual holiday celebrations this year:
1. Cozy But Make It *Fashion*: red turtleneck + faux leather leggings + mini Uggs
2. Hallmark Movie Star: satin blouse + jeans + teddy coat
3. I Miss Holiday Parties: emerald sweater + midi skirt + layered necklace
4. Call Me Mrs. Claus: ruffle sweater + jeans + festive earrings + pop of red
5. But This IS My Christmas Sweater: green sweatshirt + wide-leg pants + gold hoops
6. Kevin McCallister: plaid PJs + cozy throw + slippers