Expecting a child is a life-changing experience, and while it's just as exciting with a second (or third or fourth…) child, there's often less celebration than the first time around.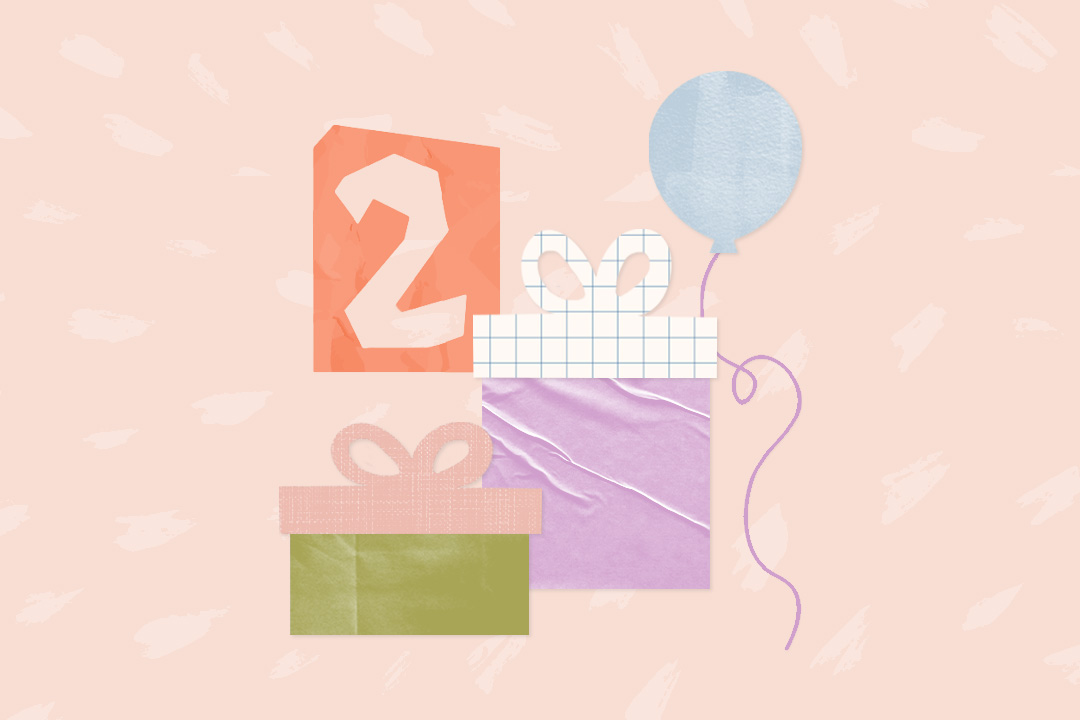 a LO in your life will love these! 🎁
The first pregnancy represents a major milestone and a new chapter for the family—and friends and family are eager to show support as parents prepare for their little one's arrival.
However, the subsequent pregnancies can feel a little bit different. There may be less attention from friends and family, and you may already have a little one (or a few) running around, distracting you from your pregnancy. This time around, you might not be diving into parenting books, or you may forget to take belly photos every week—the experience is just different—and that's okay.
Whether it's the first or fifth pregnancy, it is important to celebrate, cherish, and find support in your journey. Fortunately, there are many ways to make your second pregnancy just as meaningful and memorable. Whether it's involving your older child(ren) or taking some much-needed time for self-care, here are some ways to help you embrace this new chapter in your life.
How to Make Your Second Pregnancy Feel Just As Special
1. Take time to celebrate the milestones
Just because it's not your first pregnancy doesn't mean it's any less special. Make an effort to celebrate each milestone in your pregnancy. Here are a few ideas:
Keep a journal next to your bed and document first kicks, ultrasounds, or other significant events.
Take weekly or monthly photos of your growing belly to track your progress throughout your pregnancy.
Create a scrapbook, photo album, or baby's memory book to look back on and remember this special time.
Even if you're short on time and extra busy with older siblings at home, set aside a few moments each month to focus on documenting your journey. You'll be grateful to have these precious memories to look back on and share with your family in the future.
2. Involve older siblings
To make your second and third pregnancy feel extra special, involve your older children in the excitement. This can be as simple as having them feel your belly for kicks or asking for their input on their new sibling's baby name.
Make sure to talk about the baby often and answer any questions your older children may have. Share ultrasound pictures with them and let them hear the baby's heartbeat. Maybe they even help decorate the nursery or pick out a special gift for their new baby brother or sister.
Not only will involving your older child(ren) make your pregnancy more special, but it will also help prepare them for the arrival of their new sibling, making the transition smoother for everyone involved.
3. Get creative with your pregnancy announcement
Sharing your pregnancy announcement on social media can be a fun and exciting way to share your news with friends and family. To break the news in style, consider making it creative and memorable.
You could include your older children in the announcement, post a picture of your growing bump, or share your sonogram picture. The possibilities are endless for making your announcement unique to you and your family.
4. Consider a gender reveal party
Traditionally, more formal baby showers celebrate your first baby so planning a gender reveal party for your second or third baby can be a fun way to celebrate subsequent pregnancies with loved ones.
Choose a gender reveal method and theme that reflects your personality and style. We've all seen videos of over-the-top gender reveals gone wrong, so some simpler (and safer) reveal methods include balloons in a box, a color reveal cake, or a piñata with colored confetti.
Add to the excitement and anticipation of the big reveal by asking guests to guess the gender of your baby before revealing it. Take votes or get your friends and family members' reactions on camera!
5. Plan a baby sprinkle
If you already have all the baby essentials and gear at home, consider hosting a mini baby shower or "sprinkle" after your second or third baby is born. This is a great way to celebrate with friends and family, even if you don't need any more gifts.
Want guests to come and just enjoy themselves and have fun? You can request they bring a favorite children's book or homemade dish to share. This way, everyone can participate in the celebration without feeling obligated to bring a gift.
Another option is to ask guests to bring a small token or sentimental item they wish to share with the baby. This could be a special toy, a handmade blanket, or a cherished family heirloom.
Finally, you could just ask guests to bring diapers and wipes—those will definitely be in high demand during the newborn phase and beyond! And since we love a great theme, check out these cute baby sprinkle theme ideas to make your gathering extra adorable and memorable.
6. Indulge in self-care
Let's face it—pregnancy can be exhausting. Especially if you have little ones running around at home. Make sure to prioritize taking care of yourself and find ways to unwind and recharge.
Carve out some time for yourself to relax and put your feet up. Maybe it's treating yourself to a relaxing bath, scheduling a prenatal massage, or cracking open that book you've been wanting to read. You could also consider attending a prenatal workout class to connect with your body and bond with your baby. Not only will you benefit physically and mentally, but it can also be a chance to connect with other expectant mothers on a similar pregnancy journey.
Remember, taking care of yourself is an essential part of taking care of your growing family.
How to Support Moms During Their Second Pregnancy
If someone close to you is expecting again, it's important to continue showing them support and checking in on them just as much as you did during their first pregnancy. While the expecting parents will likely have a lot of baby gear and essentials at home, consider treating the mother with a surprise to help make her postpartum experience more comfortable, like a homemade meal or a cozy robe for late-night feedings. These small gestures and acts of kindness can make a big difference.