With gas prices and costs, overall, continuing to rise due to inflation, it can be harder for families to take affordable road trips. My husband and I have been road tripping for years with our kids in tow, and I've learned through experience that a little research and planning ahead of your trip can go a long way—and help you save money.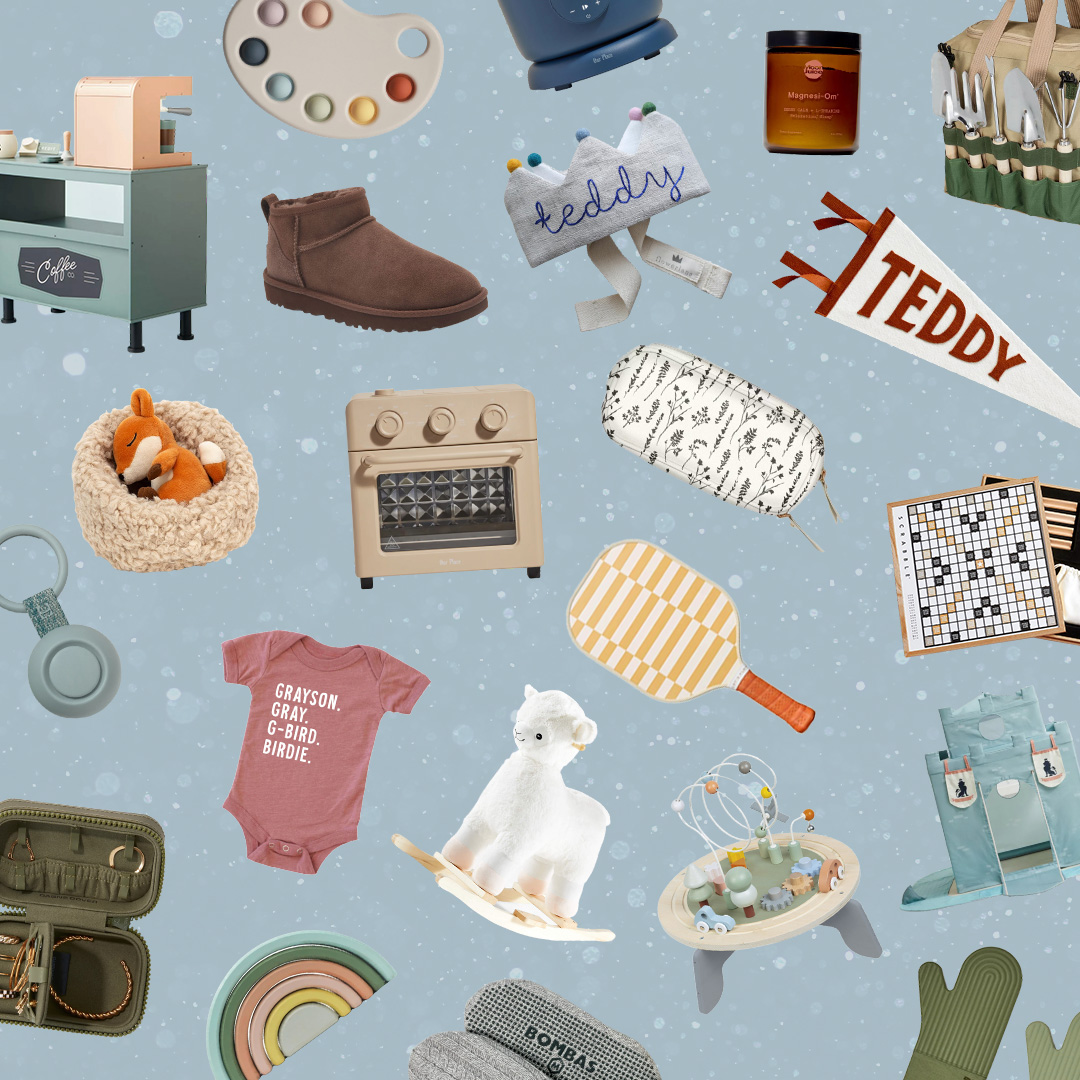 everything you need to ace holiday gifting this year 🎁
If you're planning to hit the road soon, whether it's for a spur-of-the-moment getaway or an upcoming summer trip, you'll want to make sure you do these things first. Read on for five helpful money-saving hacks for your next family road trip.
1. Pack snacks and food
Snacks and kids are a given. My #1 rule before hitting the road is that everyone must have their favorite snacks and food packed for the trip. My kids are notorious for wanting a snack five minutes into our drive. Having a variety of food on hand helps us avoid any unnecessary trips to the gas station and helps keep us within our food budget. Some healthy (and low-mess) snack ideas that always work well for us are fruits, Nutella with crackers or pretzels, veggie chips, and cheese sticks or cubes.
Depending on how long our road trip is, we pack a meal as well. Generally, we'll do this if our trip is three hours or longer. Our kids usually eat every three hours when we're at home, so we try to stick to the same schedule while we're traveling. You can often find picnic spots along the way for a quick pit stop and a moment for them to get some energy out. Something simple like a bento box for lunch or dinner with their favorite foods is a huge hit with the kids. Plus, if you've ever been on a road trip, you know that fast food options aren't always the healthiest on the highway.
2. Pre-plan your route
Pre-planning your route is always a huge game changer. I'm a stickler for getting to our destination on time, and with kids, I want to limit the number of unexpected delays. When you're planning, you want to account for everything from gas refills to time for bathroom breaks to ideal nap times. Depending on your kids' sleep schedules, leaving first thing in the morning or during nap time can also be ideal.
Planning is also helpful if you want to avoid rush hour, any construction, or tolls on your route. Tolls can end up being a huge expense depending on your destination. When making the choice to avoid tolls, you'll want to weigh the options between bypassing tolls and gas for taking a longer route. Having an app like GasBuddy can help you find the cheapest gas station along your route, and using a navigation app like Google Maps or Waze can keep you updated on traffic jams ahead and may suggest alternate routes.
3. Use gas rewards cards
Gas rewards cards are great for cutting down on your gas bill when you're on the road. You'll be filling up your tank a lot, so you want to make sure you're using a card that offers rewards in return. For example, if you're a Costco member and frequent shopper, the company offers 4% back when you fill up with your Costco credit card at the retailer (1% everywhere else). Kroger and other retailers offer rewards as well.
4. Travel during shoulder season
Traveling to destinations during their shoulder season is one of the best ways to save money. Shoulder season is a stretch of time between peak season and off-season. You can find out the shoulder season for your destination with a simple Google search. Typically, if a place's peak season is winter and its off-season is summer, then the shoulder season would be spring and fall. During this time, you'll get some great deals on hotels, restaurants will be less crowded, and the destination won't be full of tourists.
5. Shop deals on accommodations
When we're traveling, I like to look for the best deal for a hotel with amenities we'll use in a central location so we won't have to spend a lot getting to attractions nearby. Having breakfast included, a pool, and an on-site restaurant are must-haves. I start by asking friends and family for recommendations, then I browse travel review sites like Tripadvisor and follow travel bloggers who can provide some real-life reviews. Then, I make a list and search for deals online or using apps like Hopper to find the best hotel deals.
Of course, traveling to visit family or friends can mean "free" accommodations. A host or hostess gift will almost always be less than a hotel fee, plus you can offer to return the favor and invite them to your home in the future!