Sexual wellness and pleasure are very near and dear to my heart. Having worked in a sex shop for years, naturally, I'd be one to advocate that a mom's access to pleasure is precious. How can the rest of us feel good, if our moms don't? So, when it comes to pleasure product shopping, I have always been dedicated to offering moms the extra special attention they deserve. What do moms look for when they're shopping for sex toys? Do they even have a special approach to this particular type of shopping? Read on to learn more!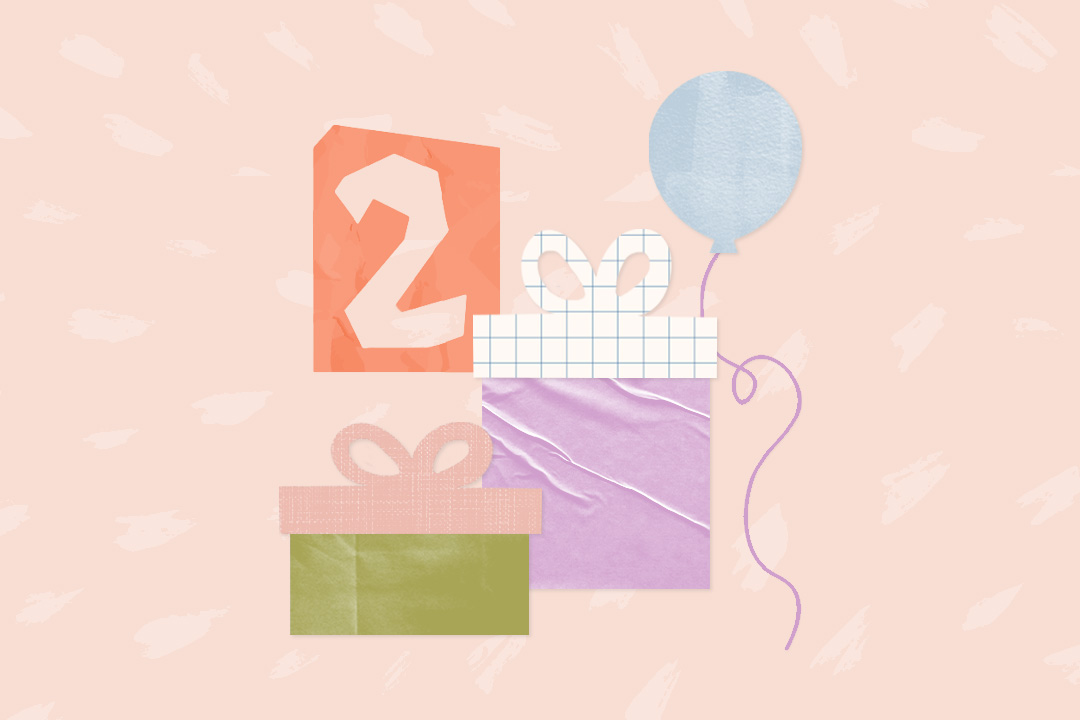 a LO in your life will love these! 🎁
First, the reality of motherhood means carving out sexy moments of intimacy when you're a busy mom can be tricky, especially when your kids are younger. For many, it's a pleasure miracle when factors like time, privacy, energy, and the right mood align. And when those moments do finally present themselves, it can be nice to have something playful or extra soothing on hand to kick things up a notch or two. However, when you have kiddos running around the house who always seem to find their way into literally everything, having vibrators or other sex toys tucked away can feel risky.
So, while there are indeed special considerations moms have to make when exploring the world of sexual wellness and pleasure products, there are satisfying solutions to be found! Here are the six things moms were always asking about.
1. How do I make sure my toys are discreet?
Whether it's vibrators, dildos, kinky accessories, lube bottles, or the like, oftentimes the bright colors, loud vibrations, assorted shapes, and naughty-looking appearances don't lend themselves well to blending into their surroundings. For some parents, it's as simple as hiding pleasure products in the deep confines of a closet, under the bed, or behind layers of clothes in a dresser. Still, that doesn't always create relatively easy access when the mood strikes, or even reliable invisibility. Here are some helpful tips for added discretion:
Find vibrators with a discreet aesthetic, that are also quiet and waterproof
There are many whisper-quiet vibrators designed to look like another casual gadget you'd have lying around. Waterproof ability is especially helpful, too. We spoke with Molly Romeo, a Senior Account Manager & Product Specialist at the leading adult industry distributor, Holiday Products, and she pointed out that ​​this essential feature "allows for stolen moments of pleasure in the shower or bath, which oftentimes is the only time a busy mom gets to herself."
I recommend options made from body-safe silicone and deliver quality, deep rumbly vibrations, as opposed to superficial and buzzy ones. Here are a few of my favorite external and internal options that check all three boxes–discreet, quiet, and waterproof:
If leaving your vibrators out charging is risky in your home, there's nothing wrong with battery-operated options
These days, it's understandable that rechargeable products get all the press for their convenience, power, charge life, etc. That being said, if charging your sexy items out in the open isn't an option for you, there are some fantastic battery-operated ones to choose from that will still leave you immersed in feel-good sensations down there. Try these:
Tenga USA
The perfect tip for versatile stimulation, and a dial that lets you control the vibration with precision.
available in 3 colors
Fun Factory
Creative curves and full of dual-stimulating potential.
Lock your toys up in a chic toy box
Companies selling sex-related products know that hiding them is important to many of their consumers, so luckily you can skip trying to repurpose a Caboodles or buying a clunky safe. Instead, you might try options like these:
Lovehoney
For durability and a sleek look.
Liberator
A stylish appearance and lush microsuede material.
available in 4 colors
BMS Factory
For a true box shape and combination lock ability.
available in 2 colors
2. What can I use to be tighter 'down there'?
After giving birth, it's totally normal to feel self-conscious about any change in elasticity to your vaginal walls. I mean, can we really expect anything less to occur if we're the ones charged with the extraordinary task of pushing life out of our bodies?! On top of that, the aging process alone naturally affects how elastic our vaginal tissues are. Fortunately, Kegel care–exercises for the pelvic floor–is a proven way to mitigate these changes. To be clear, while Kegels won't help tighten the vagina itself, it will strengthen the pelvic floor muscles that surround the vagina (think clenching ability).
While you don't have to insert anything to perform Kegel exercises, having trusted companions for your Kegels can further strengthen the connection between your pelvic floor and vagina, and also help with any postpartum incontinence. Of course, if you've just recently given birth, be sure you have the green light from your healthcare provider to insert anything.
Romeo pointed out Kegel trainers can "help by giving your muscles something to focus on, resulting in a more effective workout session." Oh, and did I mention that Kegels can give your orgasms a boost, too? Here are a couple of our favorite Kegel trainers:
LELO
If you're more comfortable with inserting less, these compact Kegel exercisers are about as minimalist as they can get. Plus, they contain weights that shake as you move–a helpful reminder to keep squeezing!
Perifit
A unique shape, with biofeedback and training 'game' capabilities. As you perform your Kegels, there are sensors that measure and track the progress of your pelvic floor contractions. The games are helpful, in that they're designed to lead you through a variety of exercises that are playful, yet results-oriented.
available in 2 colors
3. I recently gave birth and don't feel ready for penetration, what do you recommend?
In addition to the Kegel workouts mentioned above, there are penetration alternatives if you're still in a fragile state down there but desire sexual encounters. While your six- or eight-week postpartum appointment might 'clear you' for postpartum sex, many moms want to ease into it.
If you don't feel ready for full penetration after the recommended waiting window, that's perfectly okay. It's so essential that you're listening to your body! It's also completely understandable for sex to change after you've had a baby (and hey, sex is allowed to be different whenever you want it to be).
Instead of penetration, try focusing your sexual encounters on external stimulation of your vulva with touch or a vibrator and sensual whole-body massages. Meanwhile, if you feel you're ready for gentle penetration with less depth and fullness, you can explore inserting fingers and/or smaller dildos to discover what feels comfortable and satisfying.
Tantus
Smooth, and with less than an inch of diameter, eases in gently.
available in 2 colors
4. Is there anything to help me get turned on and orgasm…faster?
Yes! While your mind plays a powerful role in arousal and being fully present to receive pleasure–with things like stress and distractions being an instant buzzkill—there are also toys and lubes that can help you get going.
Vibrators
Powerful vibrators are a great, often reliable way to enhance your arousal. Alongside those mentioned above, a trusty wand or bullet are other styles that can pack power.
Doxy
A stunning wand that is a power queen, and also delightful for traditional massages.
available in 5 colors/patterns
We-Vibe
Known for practically carrying the power of a wand, in compact form.
available in 2 colors
Lube
Besides vibes, Romeo suggests "LUBE! Lubes are considered the number one sex toy for a reason: they help alleviate personal dryness, add sexy slickness to a couple's playtime, and allow a vibrator to effortlessly glide across the skin." And arousal oils and serums can become lube's best friend—I love to recommend them!
They increase blood flow to your intimate areas, heighten how stimulation feels, and create warm, buzz-like sensations. Armed with any of these, you'll be on the path to pleasure in no time!
Amazon | Sliquid
An ingredient list you can count on one hand, pure and non-sticky.
available in 3 sizes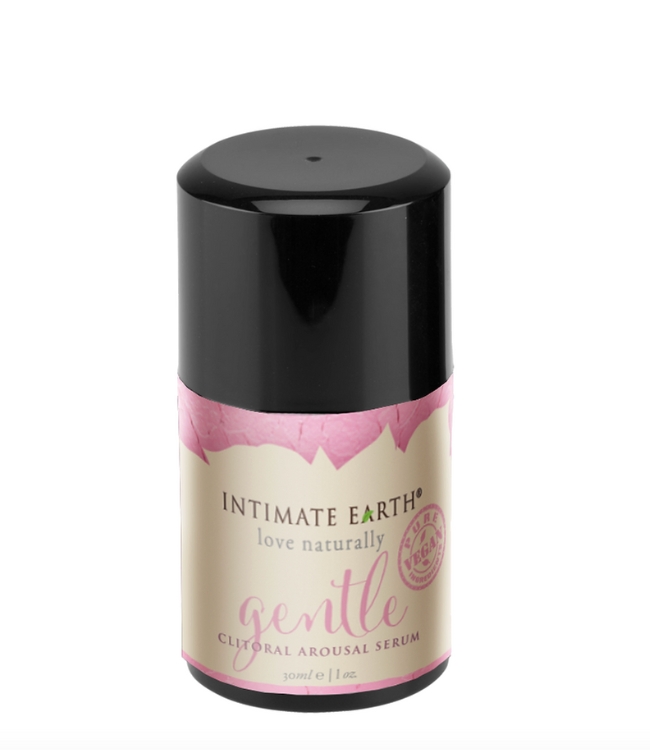 Intimate Earth
Plant-based and very pleasant to massage into your delicate areas.
also available in intense
5. I'm new to this, what do you recommend?
Let's celebrate the moms who are trying to add some novelty to their sex lives! Since the sex toy world is exploding with options, how do you even begin to learn what your body will enjoy most? Romeo recommends trying a kit of some sort, and points out: "Kits and sets usually offer multiple stimulation styles, either via different types of shapes, motors, or functions, so it's a cost-effective way to determine your best pathway to pleasure." I couldn't agree more! Here's our shared favorite: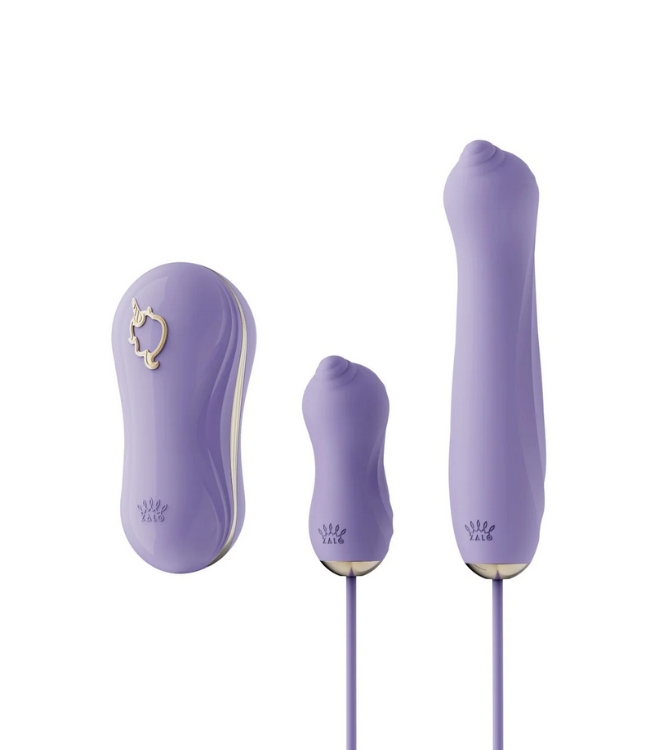 ZALO USA
An adorable box of the most popular toy styles–air stimulation, vibration, and thrusting. Romeo praises that "...the air stim/pressure wave device is fun on its own, but it also acts as a power bank for the included vibrator and the mini thruster."
available in 3 colors
6. Do you have any couple's toys to 'spice' things up with my partner?
Many moms take the initiative to kindle some added passion in the bedroom, and there are lots of fresh approaches to take. You can try card games, kinky accessories you feel comfortable with, or massage oils for sensual touch. When it comes to toys, here's the one we sold the most of, by far, at the shop I worked at—and for good reason, it's packed with features:
We-Vibe
An "intuitive," app controllable vibrator from anywhere in the world. It offers rumbly dual-stimulation internally and externally while still accommodating penetration, is waterproof, and made of silky soft silicone.
available in 4 colors
The thing is, what's always running across my mind in making these recommendations is that I hope these 'sparks' can be appreciated as just that—fun, sexy enhancements for fulfilling moments. They don't have the magic power to completely revive a deep, intimate, and lasting connection—if only it were that simple! But they do lend that novelty, creativity, and excitement that can get things headed in a positive direction. And you know what? The same can be said when it comes to nourishing that special, loving, pleasure-filled relationship you have with yourself.