As a family photographer, summertime is easily one of my favorite seasons for capturing memories during photo sessions with my clients. While winter portrait sessions, complete with snowball fights and cozy layers, have a special place in my heart, the warmer weather and longer days of summer offer more options for session times, locations, and outfits for the whole family.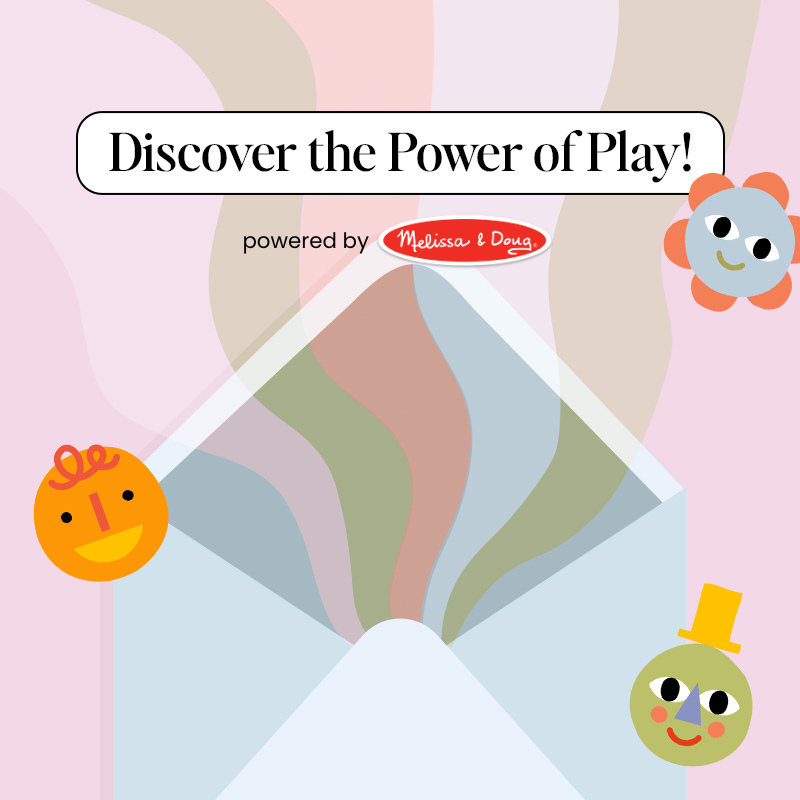 make the most out of every moment with your little one
Beautifully executed, professional family portraits create heirlooms you and your loved ones will treasure for decades to come. While the final images may look effortless, preparing for the experience requires a bit of planning and preparation to make it all come together. For example, I recently navigated the family photoshoot experience myself from the other side of the camera. I learned that coordinating outfits, narrowing down locations, and wrangling toddlers on portrait day can feel overwhelming to say the least. But with a little planning, summer family pictures can leave you not only with beautiful photos but beautiful memories of the experience, too!
I often suggest my clients first consider location as they plan. A location can set the tone for the images, help refine a color palette, and narrow down your summer family photo outfit ideas. It can also be especially helpful to know where and how you may like to display the final photographs—will you create a wall gallery for the upstairs hallway, or would you prefer a large matted print in the living room? Keeping the tones of the portraits neutral can allow you to showcase your photographs anywhere without worrying that your new artwork will clash with the decor! At the same time, it can also be fun to play with color too! (And by the way, if you're looking for creative ways to display photos, we've got you covered!)
Summer Family Picture Ideas
If my families are having trouble thinking of ideas for their session, I love brainstorming options to help. Below are some of my absolute favorite ideas for portrait themes and locations I've seen over the years:
Woodsy Vibes
When it comes to implementing elements of scale in your family portraits, there's nothing like the lush beauty of a forest backdrop to make your photo session shine. A seasoned family photographer will often include a variety of scale in the imagery throughout your final gallery–which means that a forest of tall trees behind you can create striking visual interest compared to your family standing amongst them.
What To Wear:
If you choose to have your family pictures taken in the woods, consider a simpler palette with neutral colors for your outfits. Depending on the time of day, bright light filtering through green leaves can create a color cast that can make certain tones muddy. An experienced photographer will know how to minimize this by positioning you so you're backlit, and can even use neutral natural reflectors like stone or dirt paths to minimize this effect.
Downtown Spots
If you and your family members are more at home downtown than among the trees, consider incorporating your love of the city in your portrait backdrop! Towering skyscrapers, cute boutiques and restaurants, city lights and the bustle of pedestrians and traffic lend an energy to city portraits that is hard to match. Whether your vibe is more historic architecture or pop art murals, there are plenty of options to choose from, so get creative and map out a handful of options within a walkable distance! Keeping locations close together will ensure kiddos stay happy and no one has sore feet by the time your session time is up.
What To Wear:
City backdrops are one of my favorite spots to incorporate pops of bright colors too as brick, cement and steel often create a beautiful neutral backdrop that allows those colors to work their magic and draw the eye right to the subjects in the frame. Be sure to steer clear of ultra-busy patterns or large logos and character shirts (unless that's your vibe!) as these elements may not photograph as well as larger patterns and solid colors.
Dreamy Fields
A scene with wildflowers and long grasses waving in the breeze has always been one of my favorite hallmarks of the summer months, and it just so happens to make a beautiful backdrop for summer portraits!
What To Wear:
To complement this romantic scene, consider the colors that will surround you and your family. Are the grasses greener or more yellow? Will you be photographed in a field dotted with red poppies or wildflowers of every color? Choosing a wardrobe that features neutral tones like creams, taupes, and browns will allow the natural beauty of the landscape to really shine, but you could also play off of the vibrant or natural colors of the landscape by choosing a dress or shirt that pops!
At-Home Summer Session
At home sessions are truly special to capture as it allows for a much more laid-back experience all around. This atmosphere is perfect for newborn sessions but really, families of all ages and stages can benefit from a more relaxed vibe too! When you nix the travel time and are able to curate your surroundings to showcase what you love most about your home and your family, you come away with a photo shoot that creates its own core memory in a place that you truly love (perhaps with fewer toddler meltdowns along the way!)
Photographer Tip:
To make the most of an at-home session, consider choosing just one or two rooms indoors to feature, and if time and weather allow, perhaps take a step outside to showcase the backyard or favorite elements of your neighborhood. The best places to photograph will allow you room to move around (i.e. uncluttered floor space) and ideally would have the best light so you can move freely throughout the space. However, a good photographer will know how to light a room so you can capture the feeling of being there regardless of the window light situation (which can be especially important on cloudy or rainy days!).
Quiet Backyard
While social media might have us convinced that all homes are naturally photo ready, I am here to tell you from personal experience that that is absolutely not the case. Our home is a constant chaotic jumble of kid's toys, half-folded laundry, and rooms partially decorated with furniture that might match (but you couldn't tell because it's hidden under more piles of laundry!). If you can relate to this but would still like to have portraits taken at home, meet my other favorite portrait idea: backyard photographs!
Photographer Tip:
Having your summer family photoshoot photographed in the quiet of your backyard allows for all of the intimacy and personality of photographing inside, with none of the prep required to declutter, organize and clean multiple rooms. In this scenario, everyone gets "photo ready"… and that's it!
Botanical Gardens & Arboretums
If you love the lush backdrop of flowers and exotic greenery, another beautiful spot for a photo shoot is your local botanical garden or arboretum. Taking your portraits here can give you all the natural feelings of a woodsy session but with a slightly more curated vibe. Every botanical garden is different, but many can be quite busy during the summer months, so be sure to scope out your local spot to identify certain times of the day or week when traffic quiets down. This will ensure you're not stepping in the way of other visitors and you can make the most of your time with your photographer!
Photographer Tip:
Depending on how much tree cover there is in your botanical garden or arboretum, you may even consider visiting midday to make the most of daylight filtering through the branches.
Along the Riverfront
If you're headed towards warmer days for your family portraits, incorporating a water element in the scene can be a refreshing way to keep everyone comfortable while adding a touch of summery fun to your session, too!
What To Wear:
You can opt for a neutral wardrobe or add a splash of color to play off of the riverbed grays and blues.
Breezy Beach Vibes
Another idea for our water-loving families is a family portrait session at the beach. Whether 'beach vibes' conjure images of calm lakes and pebbled shores or the sandy beaches and crashing waves of the ocean, bringing your family to the waterfront will allow for plenty of room to move around (and shake off any photo session jitters!).
Play off of the water element with shades of blue (light blue, white, stripes and navy blue are wonderful to pair with the natural elements of a shoreline), or go all out with pops of color standing out against the sand.
Photographer Tip:
Remember that light will play a key element in your images with so much open sky, so plan your session during what photographers refer to as "golden hour" (the hour after sunrise or the hour before sunset on a clear day). This will ensure you have images with soft flattering lighting rather than squinty expressions.
Waterfall Backdrop
Similar to the riverfront session idea, visiting a local waterfall can be a beautiful way to incorporate water into your family session. Waterfalls often add a touch of excitement to the scene–and as a bonus they can offer a great distraction for the kiddos if they're a novel experience and have supervision.
Photographer Tip:
Remember that rocks and riverbeds can be slippery and easy places to fall, so always ensure everyone has proper footwear (this isn't the time for strappy heels!) and is prepared to get at least a little wet in the spray!
Pick Your Own Berries or Flowers
A perfect activity-based photo session idea is to grab the family and go to a "pick your own" farm to gather flowers, berries, or other fun seasonal produce! This session would be perfect for spring or late-summer family photos when many of these events are in full swing and the blooms and berries are at their peak!
What To Wear:
You can keep the wardrobe simple (think simple flowy sundresses, t-shirts, shorts, and sandals) and enjoy meandering through the fields while your photographer captures all of the best candids of you and your family enjoying the day.
Colorful Carnival/Summer Fair
Is there anything more quintessentially summer than carnivals? If you and your family love spending long summer days riding rides, eating cotton candy, and playing fun fair games, consider visiting your local county fair for your summer family pictures!
What To Wear:
To rein in the frenetic energy of your surroundings, keep the palette for your outfits simple and patterns to a minimum. This will draw focus to you and your loved ones (even as you're surrounded by ferris wheels and balloons!).
New England-Inspired Summer
If your family's idea of a perfect vacation involves lobster rolls and some time enjoying the sea air at the coast, adding a touch of New England charm could be the perfect move for your summer family pictures! Choose a rocky shoreline location or a local park with a band stand and lots of greenery for the backdrop of this session to set the tone.
What To Wear:
Polo shirts or short-sleeved collared shirts and chic sundresses in light summer prints, (and perhaps even touches of red, white, and blue if you'd like to add a patriotic element!) tie it all together. Just remember to keep bold accent colors to a minimum and focus on classic neutrals, whites, creams, and light shades of blue to reinforce the timeless look of the final images.
All About the Littles
When it comes to the most adorable of summer family photo outfits, hands down my favorites to help plan are those for babies and kiddos. Summertime is perfect for capturing the essence of childhood—from climbing trees to chasing fireflies, there are so many opportunities to let the younger members of your family do their thing all while making portraits, too!
Not all parents are into having lots of pictures of themselves, but still might want to ensure they're capturing beautiful moments of their children while they're little. If you'd like to keep the focus on the younger set, summer is an amazing time to make it happen. While we always make time for a few photos with the whole family too, I love the idea of indulging yourself as a proud parent and splurging on a photo session of the kids!
Multi-Generational Moments
Like during the holidays, many extended families come together during the summer. Taking advantage of the time together to snap some multi-generational family photos is something you'll cherish now, and in the future. Coordinated outfits are ideal, but try not to stress about managing the wardrobes of so many people—the important part is capturing a time when everyone's together.
Summer Picnic
While the idea of a "themed" portrait session may leave you thinking back to the early days of Pinterest, having a theme (or as I prefer to think of it, a focus) for your portraits can actually help your family relax and create opportunities for some beautiful candids throughout the session!
Photographer Tips:
With this type of session you don't need a specific color scheme (though classic red and white gingham with neutral outfits could be beautiful!)–just a basket of simple treats your family already loves (think cookies, fruit like watermelon and strawberries, and maybe a small charcuterie platter).
Coordinate with your photographer so they know you'd prefer a mix of more posed images as well as candids of everyone enjoying themselves, and then let them work their magic! Bonus points for bringing games for the kiddos (bubbles, a ball to toss, or a croquet set) that will turn the session into a truly memorable experience for everyone.
Casual Camping
Honestly, is it even summer yet if you haven't made s'mores over a campfire? If you're looking for another fun activity-oriented portrait session idea, and your family loves the great outdoors, portraits at your local campgrounds could be just the ticket! Whether you set up your own tent or opt for a "glamping" campground with cabins and other amenities, you can always grab group photos and candids around a campfire, hanging out in a hammock, or even strolling along nearby trails.
What To Wear:
This setting calls for more casual attire, but you can still coordinate outfits to ensure that the final captures will be frame-worthy in the end.
Splurge On a Vacation Photographer
If this year finds you traveling to exotic locations with the family in tow for your summer vacation, you'll want to ensure you remember every second of the experience–or at least a snapshot with everyone (including the parents!) in the frame. If this is a special getaway you'd like to commemorate, this may be the year to hire a family photographer at your destination and schedule a brief family session to document some of these memories!
Many resorts offer staff photographers (or have exclusive contracts with a reputable local photographer), and if you're staying somewhere off the beaten path, you can always inquire in local Facebook groups, reach out to a family friend in the area who might have some intel, or even ask your AirBnB host if they know someone local!
What To Wear:
Go for coordinated outfits if you feel like it, or embrace vacation vibes and document everyone somewhere beautiful at their most relaxed and happy—Crocs and all.
Document Your Staycation
Exotic getaways aren't the only forms of R&R we should document—and I wholeheartedly believe the humble (and as a mom packing for two kids, dare I say it's more relaxing) staycation deserves just as much love.
If you've saved on shelling out for a flight and a rental car, take some of those extra vacation funds and see if a local photographer offers any mini or digital collections during the summer! Whether you choose to document something special you and your family are doing during your staycation, or just choose to incorporate a family photo session as part of your vacation fun, having a new portrait hanging on your wall will help cement the experience as unique and special simply by having the moment captured!
Capture a "Day in the Life"
As parents, we know all too well that some of life's most precious moments are also the most mundane, and the most fleeting: the way our toddler brushes their teeth and "writes" their name with scribbles, the way sunlight filters through the blinds in the morning while everyone eats their cereal (and the grownups enjoy their third cup of coffee for the day).
While many families feel their need for extended professional photography ends after the wedding day, I believe there's at least one more time in my life I would want to have a photographer with me: to capture beautiful everyday moments with my children with me in them.
Too often as parents, there's someone missing from the frame when we look back at our photo albums, and so my final family photo suggestion is to invest in a "day in the life" session with a photographer you love. There's no Pinterest board required, and it offers a truly beautiful way to capture just a drop of that daily joy before one day, all too soon, we're all just a little older.