Spring break is right around the corner, and although more people seem to be traveling than ever before, booking an extra-special family trip can be a time-consuming and expensive project. So if you've decided to stay home this year, we don't blame you—but how about planning a little spring break staycation for your family instead?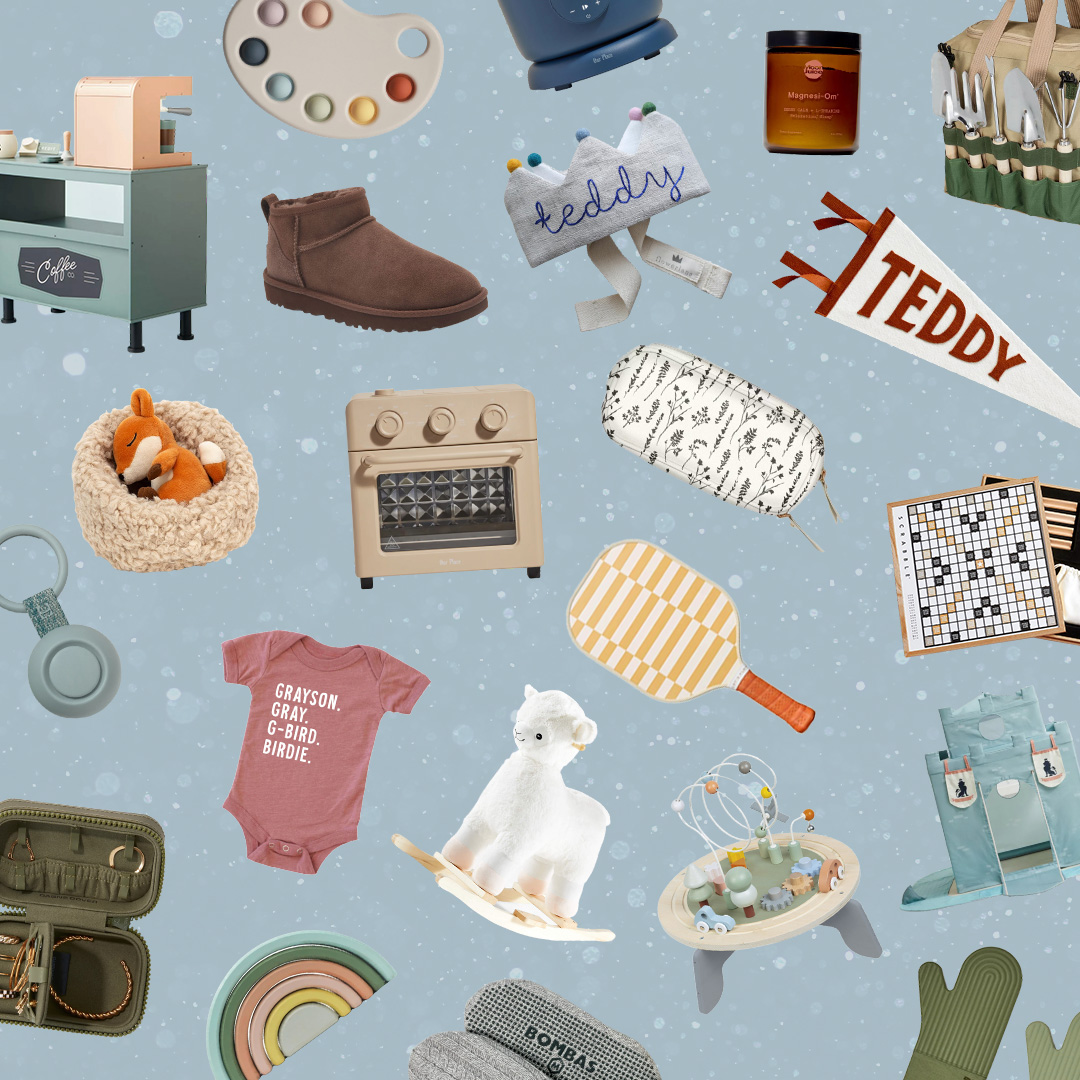 everything you need to ace holiday gifting this year 🎁
Sure, having the kids off from school for a whole week brings its own challenges to the usual family routine (especially if you're a working parent who isn't planning on taking PTO). However, there are still many fun and relatively simple activities you can plan to not only keep the kids occupied while at home but to also ensure their spring break is a memorable time. Most of the ideas on this list are things you can do in an afternoon or within the span of one day, but combining a bunch of these ideas could lead to the most fun spring break week ever.
From an indoor camping trip and a DIY spa day to spending the day at the "beach" and embarking on a safari scavenger hunt, we're sharing 15 unique ways your family can spend a spring break staycation together this year—check out the list below!
1. Take

an Indoor Camping Trip

Not a fan of actual camping? Create a fun camping trip in the comfort of your own living room or basement by setting up a tent and sleeping bags, stringing up some holiday lights for stargazing, and making s'mores in the microwave. Bonus points if you get crafty and create a faux campfire for the center of your indoor campsite that you can tell stories around!
2. Have a DIY Spa Day
Soak your feet in the tub for a pedi, paint your nails, and make a kid-friendly greek yogurt mask (complete with cold cucumbers for your eyes!). Enhance the experience by letting your kids brush and style your hair (just make sure the scissors are safely stowed) or by encouraging them to give you a simple shoulder massage. This is one staycation activity that might be almost as much fun for you as it is for them.
3. Host an At-Home Olympics
Similar to a summer field day for kids, create an at-home family Olympics by assigning each member a country to represent, setting up and participating in five or six fun events, and crafting a winners' podium and medals for the first-, second-, and third-place champs. Pinterest has a plethora of creative games you can play as events (indoor or out!), and the day can even have an educational aspect if you learn about the nations you're repping by sharing facts about each country, crafting their flags, and enjoying a dish from the winning country for dinner.
4. Take a "Road Trip" to a Nearby Town
If a full-fledged road trip isn't in the cards this spring break, plan a mini version by taking a day to visit a nearby town or two in your area. Visit a playground, zoo, library, or museum and enjoy meals at top-rated local eateries. Fun for both you and the kiddos!
5. Spend a Day Volunteering
Spring break can be a great time to volunteer with your littles at a local organization that could use your support. Do some research on kid-friendly volunteer opportunities in your area (not all non-profits or organizations allow children to lend a hand, so double-check their website for details!) and plan a fun day or two teaching your family about the importance of giving back to others.
6. Visit a Local Museum
Sure, your littles may have recently visited a museum in your town as part of a school field trip, but when was the last time you trekked there as a family? If you're lucky enough to live close to an art, natural history, or children's museum (or an aquarium, planetarium, or zoo), pay it a visit and have a fun day learning something new.
7. Plan a Safari Scavenger Hunt
Hide stuffed animals around the house (think monkeys hanging from the light fixtures and lions hiding in the houseplants, for example), make binoculars out of toilet paper rolls, craft safari vests out of paper bags, and go exploring!
8. Spend a Day at the "Beach"
Put on your swimsuits and pretend you're going to the beach! Lay out the beach towels, don your sunglasses, and maybe even turn up the heat. If you're feeling extra adventurous, get out the summer water table (put a shower curtain or towels on the floor), and relax while the kiddos splash around (supervised) for hours. Alternatively, if you have a lake or ocean nearby, you can still hit the real beach for sandcastle-building, rock-skipping, or exploring, even if it's too cold to go swimming.
9. Play Chef for a Day
Let your kiddos pick the menu for the day and help them prepare each meal. Or help them write and craft their own menus, set the table, and play real-life restaurant. Bonus points if you dress up in chef costumes and pick a creative name for your family eatery!
10. Have a "Yes Day"
What is a "yes day," you ask? This consists of setting aside a day where your kids get to plan meals and activities for the family, and the parents have to say "yes!" to everything they choose. Just be sure to define any parameters from the get-go, like setting a budget for activities and/or dining out and ensuring all proposed plans are safe and reasonable for your group. End the day by watching the 2021 Jennifer Garner movie Yes Day and start planning for next year's "Yes Day!"
11. Go Park or Playground Hopping
If you live in an area with several parks and playgrounds (lucky you!), plan an outing where you visit a bunch throughout one day. Pack a picnic or go out to lunch between stops and enjoy a nice day (or several!) taking advantage of the free play areas your town has to offer.
12. Go Swimming
Is there anything more exciting as a kid than visiting a local hotel during the cold winter months just to go swimming? Many popular chain hotels have indoor swimming pools and/or hot tubs for guests, so spend a day relaxing and playing in the water as a family and pair it with an overnight staycation to make your spring break feel extra special.
13. Plan a Movie Day
Kids looove screen time, so treat them to an out-of-the-ordinary day where you watch not just one movie as a family, but a few! Let each child pick a favorite movie for the group to watch, and snuggle up as you view back-to-back flicks. Bonus points if you make movie snacks that match the themes of the films you watch. And extra bonus points if you level up this experience by visiting a local theater to catch two movies in a row!
14. Have a Family Art Show
Get out the art supplies and smocks (or dress your little in one of your old T-shirts), cut down the Amazon Prime boxes to make giant cardboard canvases (or use blue painter's tape to attach paper bags to the wall), and let your little ones get creative. After a day of art-making, host a family art show where you display and admire your masterpieces.
15. Start a Family Book Club
Spring break is the perfect time to start a family book club! Choose one-off books or a beloved kids' series the whole family will enjoy reading like Harry Potter, Magic Tree House, Nancy Drew, A Series of Unfortunate Events, or The Hunger Games. During the week, host a family book club meeting (or a few!) to discuss each novel and decide what to read next. Bonus points if you keep the family book club going the rest of the year!