Each and every birthday our kiddos have is an exciting milestone. It's an opportunity to celebrate our special little ones, look back on the previous years, and dream about their future. If you ask me, though, there's something extra special about the 5th birthday. Besides turning a year older, kids of this age might be hitting bigger milestones in school, and typically surprising us each day with how much of a unique individual they are becoming.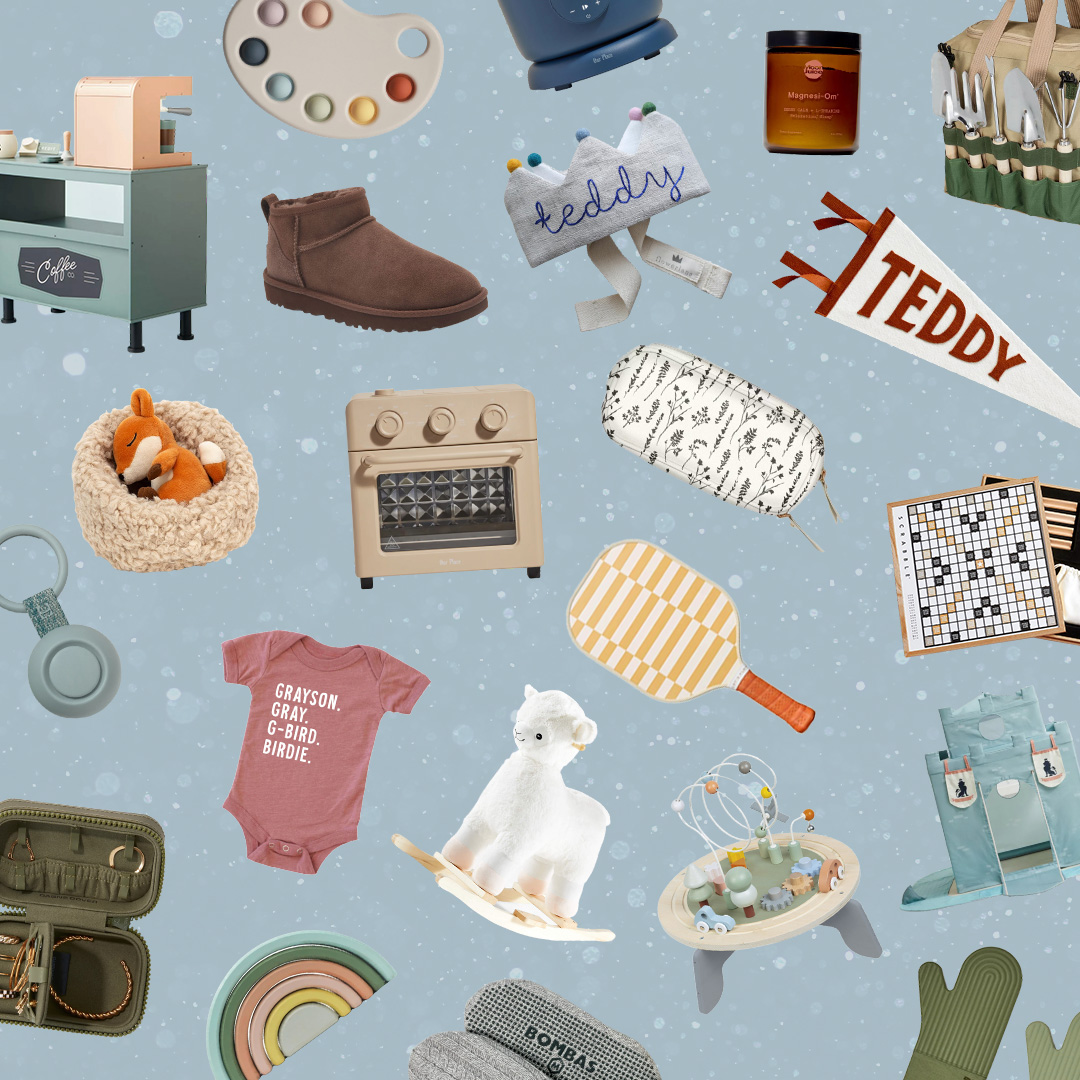 everything you need to ace holiday gifting this year 🎁
While kids of all ages have their likes and dislikes, 5-year-olds have the ability to be much more vocal than they were in their younger years. A 5th birthday party might be one of the first where they play a major role in selecting the themes, decor, food, and guest list. Hosting a birthday party that perfectly captures their unique personality suddenly becomes more special than ever before. For some inspiration, we've rounded up 20+ of our favorite 5-year-old birthday party ideas for you and your birthday boy or girl to get excited about. We've organized these ideas based on gender, but know that what will put a big smile on your 5-year-old's face is the perfect theme just for them.
20+ of the Best 5-Year-Old Birthday Party Ideas
5th Birthday Party Ideas For Girls
Happiest Birthday on Earth
When renting out the "Happiest Place on Earth" (AKA Disneyland) isn't in the budget, consider bringing Disneyland or Disney World to your little one! All of the magic can be recreated in-house with themed balloons, cakes and cupcakes, themed cookies, 'tickets,' and a real-life Disney character. If hiring an actor isn't a possibility, consider dressing up as your kid's favorite character yourself or having their guests wear Disney-themed outfits.
Salon & Spa Pampering Day
Spend the whole day pampering your kiddo and their guests with this ultimate salon and spa-themed birthday. Gather some customized robes, hair pieces, and nail polish before spending the afternoon getting all glammed up with hair, nails, and makeup. For kiddos who never miss a trip to the nail salon, this option is sure to put a big smile on their face.
Encanto Party
Talk about…an exciting birthday theme! For the most colorful birthday party of all, consider an Encanto theme for littles who play the soundtrack on repeat. With the popularity of the movie, there won't be a shortage of party supplies at our favorite stores. Perhaps the best part about this theme is the dress up opportunity. Plus, the costumes can potentially double as kids' Halloween costumes—a win, win! Be sure to carve out time in the itinerary for a rewatch of the beloved film.
Five is a Vibe
…and it's a good one! Head back to the decade of peace, love, and flowers with this adorably colorful theme. Flower power is the name of the game, so don't be afraid to add extra floral balloons and touches to the decor. Encourage kids to dress in theme, hand out groovy party favors like sun glasses, and crank up some fun loving tunes for a hippie-approved day.
Under the Sea
Because we know they'll make a big splash coming into their fifth year, start it out under the sea! Whether they are a fan of the new or classic Little Mermaid film, or simply love the mythical sea creatures, this party option will be fun for everyone. Incorporate lots of bright colors like blues, pinks, purples, and oranges for eye catching decorations. And don't forget the mermaid tails throughout for an added touch.
Chicks Rule
For little girlie girls, this is a fun, playful, and cute option. We love the incorporation of dainty florals throughout, a picnic setting, and lots of feminine colors. Even if you can't go all out with a classic bug car, make the theme your own with personal touches that reflect your little chick's personality.
In a Barbie World
The new Barbie movie took the world—and theaters—by storm this year, and for good reason. The classic icon made her way back into our homes and hearts, and we are loving all of the pink in our favorite stores—meaning finding the perfect party supplies will be a breeze. Dress in costume, play with dolls, and, of course, have an adorable pink backdrop for tons of photo ops.
As Sweet As Can Be
It sure is sweet to turn 5! For little cuties sweeter than ice cream, this may be the theme of their dreams. Use ice cream themed decor, tons of colorful balloons, and have plenty of ice cream available to top off this delicious party.
5th Birthday Party Ideas for Boys
Pokémon Celebration
Pokémon masters, rejoice! Catch 'em all with this fun birthday theme. Get balloons of their favorite characters, have a Poké ball cake, and, of course, have some game time included in the itinerary. There are so many gift choices available in the franchise theme, meaning the fun can go on and on, even after the party ends.
Beach Birthday Bash
Have a little one that grew their sea legs and can't stop using them? Celebrate their love for the ocean with a beach birthday bash. Whether you live by the water or not, there are tons of decorations available celebrating the colorful and fun world in the water. Fill the space with tons of blue decorations, beach balls, and balloons shaped like sea creatures for an underwater celebration they'll never forget. If possible, make it a pool party for hours of fun in the sun!
Time Flies When You're Five
Little pilots-in-training will have a blast with this airplane theme. Include pilot jackets as party favors (which will double as a pretend play item!), utilize Earth-tone colored balloons, and grab some model airplanes for the kiddos to play with. You can even go all out and host the party at an airplane museum in your area if possible.
Get in the Game
Little athletes will feel like they've won big by turning 5 when they walk into this party. With balloons in the shape of sports equipment and tons of games, everyone is sure to be tuckered out after this party! Opt for cupcakes shaped like basketballs, baseballs, soccer balls, and the like and everyone will be ready to get their head in the game.
Race Into 5
Race into year number 5 with a Hot Wheels themed celebration. Have plenty of toy cars available for play time, turn the room into a race track, and use all of the blue, orange, yellow, and red balloons and flags you can get your hands on. The kids will have a blast spending the day racing away.
Batman Birthday
Help them feel like turning 5 is their superpower with this Batman-themed party. Keep the color palette simple with blacks, white, grays, and the iconic yellow. Set up tons of balloons and pick up some Batman decorations to make them feel like they walked into the Bat Cave. We love this theme because it opens the door for tons of pretend play. We know everyone will want to play Batman and Robin and help save Gotham City from the Joker.
Sonic the Hedgehog
You might be able to pull them away from their game long enough to celebrate if Sonic is the theme. Fill the room with plenty of blue, cutouts of Sonic, and a hedgehog cake for an unforgettable day. Maybe opt for some extra gaming time—or even go big by renting a mobile game truck rental—for the best birthday ever.
Gender Neutral 5-Year-Old Birthday Party Ideas
Hocus Pocus
This theme absolutely put a spell on us and it might your little one, too! Kids with fall birthdays who love Halloween, and Hocus Pocus specifically, will feel all of the magic on their birthday with this theme. Play the movies, listen to the soundtrack, and dress in costume to match this colorful and festive theme.
Party Animal
It doesn't get much more exciting than turning 5, so it's only right to get a little wild celebrating! This is a great option for adventurous kids who love animals. Festive balloons, animal prints, and plenty of stuffed animals will make this theme extra special, and one that little party animals will remember forever.
Happy Camper
Whether you opt for classic camping or throw in some dinosaurs for an adventurous twist, a camping theme will get any 5-year-old excited for their birthday. Go all out and have your kiddo's friends stay over and camp under the stars, or simply have a cute tent set up for photo ops. Play games like a scavenger hunt, roast marshmallows, sing campfire songs, and have a classic cookout for the camp experience of a lifetime.
LEGO Birthday
Have a little LEGO maniac? The colorful bricks offer plenty of decor inspiration for a 5th birthday party—from setting up LEGO building stations as birthday party activities to offering easy party favors, a LEGO-themed birthday is sure to be a hit.
Hi Five Birthday
Have everyone throwing up their hands in celebration of your little one's big day! With this hi five theme, you can incorporate all kinds of fun, hand-inspired party décor. From hand-shaped hi five cookies, to sticky hands and hand clapper toys, to activities like handprint painting and a create-the-best-handshake competition, you can create the ultimate hands-on party.
Cereal & Pajama Party
For a cereal-sly great time, consider throwing a cereal-themed party! While these colorful, artificially-sweetened breakfast items loved by so many kids (and adults!) may not be something you're trying to encourage every day, a birthday seems like the perfect occasion for indulging. You can set up a cereal bar so that everyone can create their own best cereal mix. Then put on cartoons, dress in pajamas, and get everyone playing your kiddo's favorite weekend morning games. Plus, the cereal boxes make adorably happy decorations!