When it comes to outdoor activities, my kids are often opposites. One is a timid rule-follower whose day could be ruined with a skinned knee or the smallest tumble outside. My second kid is a bit of a wild child adventurer. She mastered her scooter skills the same summer as her older sister. Her most common catchphrase is "I'm OK!" and doesn't like to cover a boo-boo with a Band-Aid, even if it's princess-themed.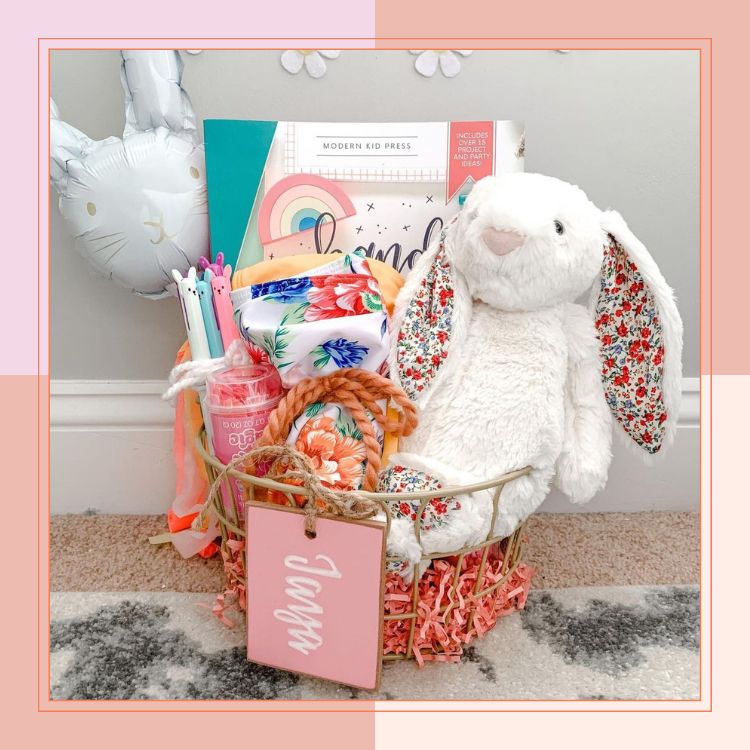 everything you need to get ready for the Easter Bunny's visit on April 9th! 🐰
It's easy to get my youngest outside, but my older daughter often needs a little coaxing. Since we live in the Midwest, we have the added pressure of trying to enjoy the warm weather as much as possible. If you're like me and have a child who prefers the indoor comforts of home, here are some ways to get your kids outside.
1. Collect Finds on a Nature Walk
Grab a bag for each child and let them collect finds on a nature walk or nature hike. You can walk around the neighborhood or head off-the-beaten-path for even more exploration. To continue the fun when you get home, make artwork inspired by nature with their newfound goodies.
2. Make Creative Chalk Art
Choose a theme go wild. It could be under the sea, rainbows and unicorns, a city street with cars, trucks, bulldozers, and more. You could also add elements to incorporate an activity for your kids like a road for them to follow or stepping stones to cross a pretend river. Or write thank you messages or challenges on the sidewalk to entertain the neighbors.
3. Build a Fairy Garden
I have to give my own daughter and her friends credit for this idea. Last summer, I made my oldest play outside with the neighborhood kids one afternoon (I didn't want even more kids in my house). I checked on them a little while later and they had gathered flowers, sticks, and leaves to each build their own fairy houses. It was adorable and creative, no Pinterest hacks needed.
Etsy | My Fairtale Doors
Add a fairy door to a nearby tree to set the stage for imaginative play.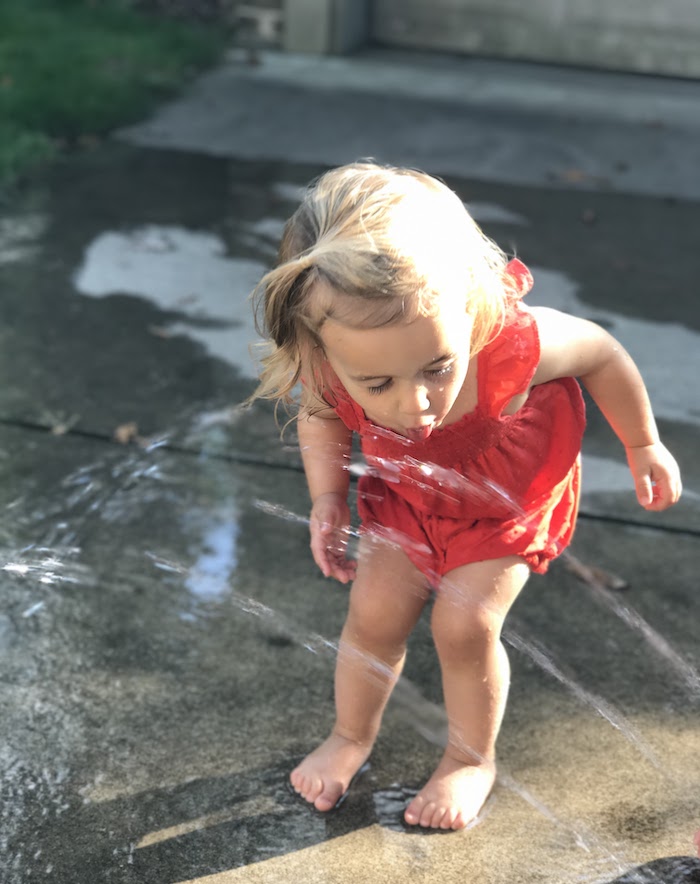 4. Just Add Water
The sprinkler, a water table, a kiddie pool, the slip-n-slide, even just watering the flowers or playing with the hose have kept my kids busy for hours in the summer. Get your kids' swimsuits on–or if they're babies, sometimes all they need is a diaper—slather on the kid-safe sunscreen and watch them get wet and wild.
5. Have a Picnic
Pack a lunch or snacks for a backyard picnic or head to a nearby park with a blanket and a picnic basket for an outdoor meal. Especially for those of us with picky-eaters, a new dining venue can make mealtime more enjoyable for all.
6. Make an Obstacle Course
Bring out the tunnel from your playroom, draw a hopscotch on the driveway, find something for them to jump over and climb under, make a basket in the basketball hoop, etc. Make it even more exciting by using your phone to time them to see who can beat the buzzer or have the fastest time through the course.
7. Have Outdoor Storytime
So you have a kid that'd prefer reading a book inside? Get some outdoor-themed books, like Going on a Bear Hunt, a blanket, maybe even a pillow, and take storytime outside. Some libraries and bookstores offer outdoor storytime in the summertime. Our library's outdoor storytime even includes a sing-along and dance-along portion.
8. Reward Them With a Treat
One way I'll get my indoor kid outside is with the promise of a treat at the end of a bike-ride or scooter-ride. I know bribery isn't necessarily the best tactic, but if it works to get them outside, hey, it works!
This article was originally published in May 2019 and has been updated for timeliness.