Transitioning from a couple to a family of three doesn't mean that traveling is off the table, but it does likely mean a shift in what your vacations will look like once you add a little one to the mix. Having a baby on the way is the perfect time to plan a vacation for two—a trip to celebrate the exciting addition to come and to spend special bonding time together before your family expands.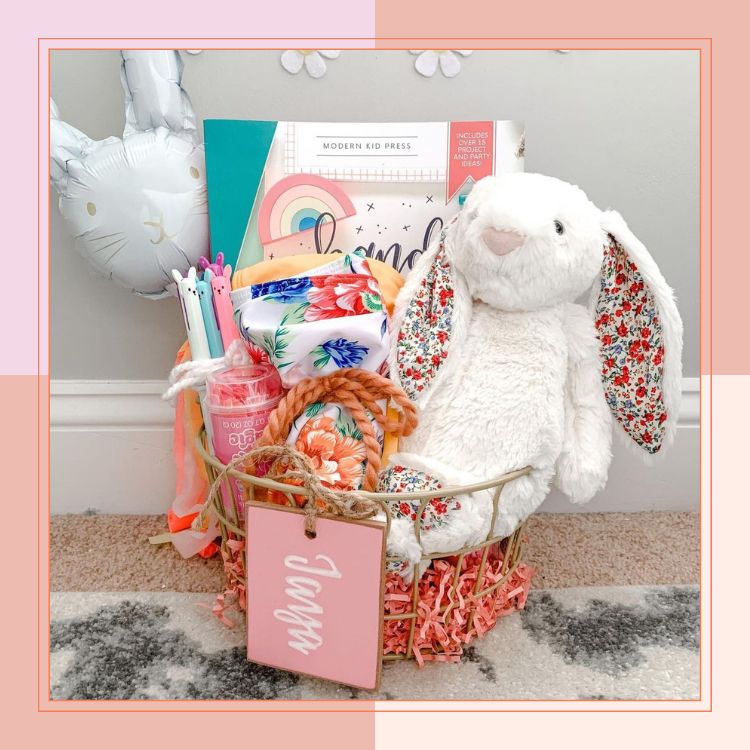 everything you need to get ready for the Easter Bunny's visit on April 9th! 🐰
Planning a babymoon has a few extra obstacles to ensure it's the right fit for an expectant mama. We're sharing seven helpful tips to help you plan the perfect getaway before your new travel companion joins the crew.
1. Time it Right
Figuring out the exact time to travel can be tricky. For many couples, the sweet spot is in the second trimester, when (hopefully) morning sickness has subsided, energy levels are on the rise, and you're feeling comfortable enough to travel. Early into the third trimester is also a good time, but avoid traveling too late into pregnancy.
Many airlines prohibit travel after the 36th week and your doctor may advise you not to be so far from home late in pregnancy. Plus, you may just be uncomfortable and not in the mood for a long flight or drive at that point. If you've missed out on the perfect window, consider a staycation. Enjoy a mini getaway in your own city and skip the travel time.
2. Research the Elements
Before you get too excited and jump on a flight or hotel deal, make sure the destination is suitable for pregnancy. Zika concerns are still prevalent in some locations, so do your research if headed the tropical route (consider Hawaii or Bermuda for domestic, Zika-free tropical spots).
If you're looking for a mountain getaway, look into the elevation as pregnancy may mean you are extra susceptible to elevation sickness. Lightheaded, dizzy, and nauseous are not the ideal ways to spend your vacation. Also consider the temperature when traveling. Super hot and humid destinations may not feel so fun when you're pregnant, and really cold destinations might mean a big investment in winter clothes you can actually fit into.
3. Explore Available Activities
While some destinations may have been on your travel wish list for a while, a babymoon isn't necessarily the best time to take those trips. Consider what activities you want to do and if they are appropriate and possible during pregnancy. Always wanted to learn to surf in Costa Rica? Maybe not the best time to try it!
Figure out what activities you and are your partner will be excited to do together and find a destination to match. Some babymoon-friendly activities to consider: scenic drives, spa treatments, city strolls, easy to moderate hikes (make sure to pack lots of water and snacks!), going to the theater, and spending time at a beach or pool.
4. Invest in Travel Insurance
Hopefully, everything is smooth sailing with your pregnancy and your trip will go off without a hitch. But just in case, it can be smart to secure your babymoon with travel insurance. This is especially key if you're booking your trip far in advance. Speak with your doctor about any issues that might arise before booking and also before heading out on your trip. Should there be any medical issues that require you to change or cancel your trip, you'll be happy you made the extra investment in travel insurance.
5. Travel Prepared, Travel in Comfort
Do everything you can to stay healthy during your travels, but also be prepared should something go wrong. While unlikely, better safe than sorry. Do a quick search to ensure there is a hospital or medical center reasonably close to your destination and find out what your medical insurance covers out of network in the event of an emergency.
As for comfort, bring plenty of water and snacks for the plane or car ride. If flying, aim for an aisle seat for easy bathroom breaks. If roadtripping, don't feel bad about frequent bathroom stops, because, well, you need them. Pack your vitamins, plenty of sunscreen (during pregnancy your skin may be more sensitive to the sun), oils/lotions, and whatever essentials make you feel your best at home.
6. Tell the Hotel
Many hotels will be excited to welcome expecting parents and may offer special perks and treats (like deals on mocktails, prenatal massages, or a special onesie to take home). When booking, let the hotel know that you're expecting and see if there are any available packages or deals. And again, let the hotel know you're pregnant when you check in so you can get a little extra pampering (like some extra pillows sent to your room!).
7. Plan Downtime
Some vacations are meant for constant exploring, while others are best enjoyed relaxing and recharging. Remember that a big change is headed your way and this is a special time for you and your partner. Allow yourself the opportunity to just be in the moment. Head out for long leisurely meals, talk about your dreams for your future family, splurge on the prenatal massage, and enjoy this unique time for two.