The return of football season is one of the many reasons to welcome back fall with arms open as wide as a receiver. Not only is it fun to get in the competitive spirit by cheering on our favorite teams, but it's also the perfect excuse to get together with our loved ones and eat all of the best game day treats.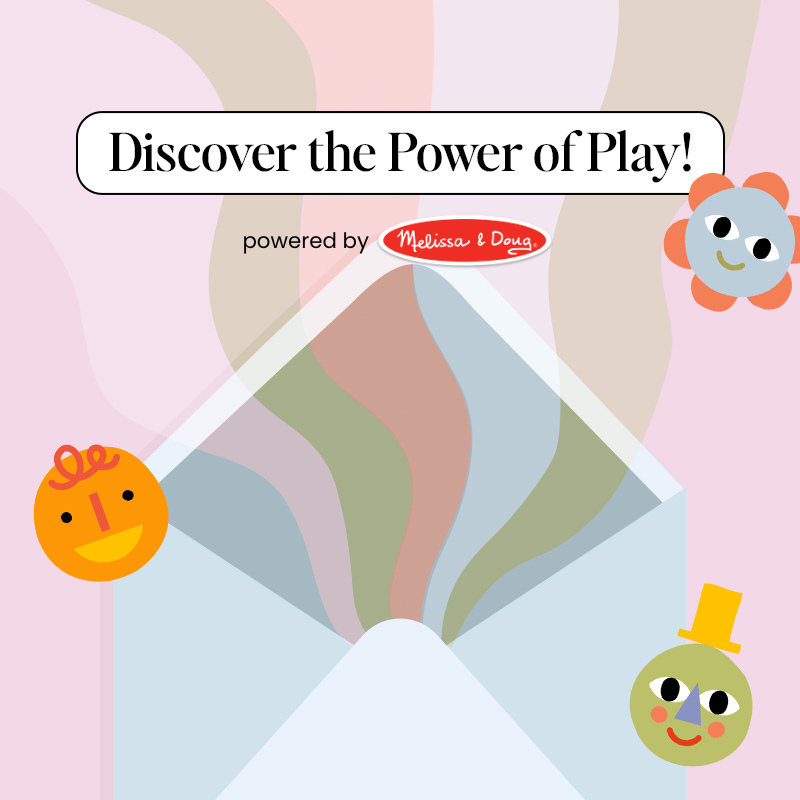 make the most out of every moment with your little one
Growing up in Wisconsin, watching the Green Bay Packers was somewhat of a religion. Our very own head coach from 1950 to 1967, Vince Lombardi, is quoted as saying, "There are three things that are important to every man in this locker room. His God, his family, and the Green Bay Packers. In that order." To say it's a part of our lifestyle up here is an understatement.
For a sport with as big of a following as NFL football, we felt there was no more perfect place to draw baby name inspiration from just in time for fall. I felt a personal duty to handle the task as I was named after a once beloved Packers quarterback, Brett Favre. While I may be biased in saying so, I happen to think finding baby name inspiration from such a unique source is something everyone should consider—and many of these names are gender-neutral, so could work for a baby boy or girl. Whether you love football or are looking for a Hail Mary in the baby name department, check out this list of 50 football-inspired baby names.
50 Football-Inspired Baby Names
Adrian
Origin: Latin, Greek | Meaning: Son of Adrai; Rich
Teams who received Adrian Peterson as their running back throughout the years consider themselves rich. He's played for several teams but spent the longest amount of time in his career with the Minnesota Vikings.
Antonio
Origin: Spanish and Italian | Meaning: Priceless, flower
The world of American football is no stranger to priceless Antonios. We're inspired to include this name because of wide receiver Antonio Brown, running back Antonio Gibson, and cornerback Antonio Hamilton.
Baker
Origin: English | Meaning: One who bakes
Though he may not be known for his results in the kitchen, it's no secret that Baker Mayfield always brings the heat when playing quarterback for the Tampa Bay Buccaneers.
Beckham
Origin: English | Meaning: Homestead by the stream
There are quite a few notable Beckhams in the sports world, including soccer legend David Beckham, and American football's Odell Beckham of the Baltimore Ravens. It's no surprise this name has been making its way up the charts in the last decade.
Brett
Origin: Celtic | Meaning: From Brittany
My mother would not approve if I didn't include this name on our list of football-inspired baby names. Just as she was, we're inspired here by the impressive football career of Green Bay Packers legendary quarterback Brett Favre.
Brady
Origin: Irish | Meaning: Large-chested, broad-eyes
It wouldn't be right to leave potentially the "greatest of all time" off of our list. If you want to draw inspiration from a quarterback who's received seven Super Bowl rings, look no further than Tom Brady.
Cam/Cameron
Origin: Scottish | Meaning: Crooked nose
This is a name fit for a football player, as several celebrated players hold this title. We're referencing Cam Newton of the Carolina Panthers, Cameron Sutton of the Pittsburgh Steelers, and Cam Jurgens of the Philadelphia Eagles.
Christian
Origin: Latin | Meaning: Follower of Christ
Just when we thought there were a lot of talented Camerons out there, we're even more impressed at the number of Christians who take a position throughout the field. Some of the most distinguished in the league are Christian Watson, McCaffery, Wilkins, and Kuntz.
Courtland
Origin: English | Meaning: Land of the Court
Denver Broncos fans will recognize this as the title of their promising wide receiver, Courtland Sutton. Not to mention "Sutton" would be an adorable first name for a baby boy, too!
Cooper
Origin: English | Meaning: Barrel maker
Nicknamed 'Cooper Clutch' is the current backup quarterback for the Dallas Cowboys, Cooper Rush.
Dallas
Origin: Irish | Meaning: Skilled
Whether you live in Texas and are a fan of the Cowboys or not, this is a great name option inspired by America's Team.
Davante
Origin: African/African American | Meaning: Beloved
This inclusion was inspired by a longstanding beloved member of the Green Bay Packers turned Raider, Davante Adams.
Desmond
Origin: Irish | Meaning: One of South Munster
There are several teams and players to be inspired by when it comes to this name. A few to consider are Desmond Ridder of the Atlanta Falcons, King of the Houston Texans, and former player Desmond Howard.
Elijah
Origin: Hebrew | Meaning: Jehovah is my God
This highly biblical and masculine name is brought to our list by Cleveland Browns wide receiver Elijah Moore.
Elliott
Origin: Hebrew | Meaning: The Lord is my God
Hearts broke across the country earlier this year when Ezekiel Elliott was let go from the Dallas Cowboys—except those of fans of the New England Patriots who welcomed the talented running back.
Emmitt
Origin: German | Meaning: Universal, truth, whole
It may as well be a universal truth that Emmitts make amazing running backs. Just ask any fans of the Dallas Cowboys who were graced with the presence of Emmitt Smith on their team for 13 seasons.
Hennessey
Origin: Irish and Scottish | Meaning: Strength, energy
While you may quickly think of the liquor of the same name, we're inspired by the strength and energy of Matt Hennessy of the Atlanta Falcons, and his brother, Thomas Hennessy of the New York Jets.
Hutson
Origin: Old Saxon | Meaning: Mind, spirit, heart
The Green Bay Packers see Don Hutson as one of the most decorated players in NFL history. He played his 11-season career back in 1935.
Jackson
Origin: English | Meaning: Son of Jack
The Baltimore Ravens wouldn't quite be the same without their star quarterback, Lamar Jackson. We also had to include this name on our list of football-inspired baby names in honor of the Jacksonville Jaguars.
Jalen
Origin: Greek | Meaning: Calm, tranquil
Any fans of the Philadelphia Eagles owe a thank you to Jalen Hurts for leading their team to the 2022 Super Bowl. Though their team didn't win, there's still time for the current quarterback to claim the championship title.
Jameson
Origin: British | Meaning: Son of James
This edgy baby name choice can be inspired both by the Irish whiskey and the Detroit Lions wide receiver Jameson Williams.
Joe/Joseph
Origin: Hebrew | Meaning: Jehovah shall add
Joe Burrow was certainly an addition to the Cincinnati Bengals when he joined the team as their quarterback in 2020. Since then, he's captured even more hearts than touchdowns thrown.
Keelan
Origin: Irish | Meaning: Slender
For a rare baby name option, consider this moniker inspired by wide receiver Keelan Cole, best known for his time with the Jacksonville Jaguars.
Kelce
Origin: British | Meaning: Ship's victory
The Kelce brothers, Travis and Jason, continuously make a name for themselves in the NFL. Neither is a stranger to victory, having great success in their respective teams, the Kansas City Chiefs and the Philadelphia Eagles.
Kirk
Origin: Old Norse | Meaning: Church
Perhaps the current Minnesota Vikings quarterback, Kirk Cousins, is just what the team needs to finally make it to an NFL Super Bowl.
Kliff
Origin: English | Meaning: Ford by a cliff
We love this unique derivative of the classic Cliff or Clifford, inspired by Arizona Cardinals' coach, Kliff Kingsbury.
Lamar
Origin: German | Meaning: The water, land famous
Inspired by Heisman Trophy and AP MVP award winner and current quarterback of the Baltimore Ravens, Lamar Jackson.
Lawrence
Origin: Latin | Meaning: From Laurentium
Generally regarded as the greatest defensive player of all time is Lawrence Taylor of the New York Giants. He made a name for himself playing on the team from 1978-1981.
Lorenzo
Origin: Italian, Spanish, Latin | Meaning: Wise, strong, victorious; Noble, humble; Man of Laurel
With a name like that, a kiddo is sure to be destined for greatness, just like Lorenzo Carter of the Atlanta Falcons.
Lucas
Origin: Greek | Meaning: Bringer of light
Indianapolis Colts fans likely see a light of hope each time they enter the Lucas Oil Stadium.
Montana
Origin: Latin | Meaning: Mountain
We'll never turn down a name that's both football and nature-inspired. This particular title is brought to our football-inspired baby names list because of four-time Super Bowl champion and Hall of Famer, Joe Montana.
Myles
Origin: Latin | Meaning: Soldier
A soldier on the field is exactly what the inspiration for this inclusion is. Myles Garrett is a current defensive end with the Cleveland Browns.
Odell
Origin: English | Meaning: Woad hill
Because both parts of his name are so appealing, we had to include the given name of the Baltimore Ravens' Odell Beckham as well. And if you're wondering about the meaning of "woad hill"—woad was a European plant formally used for making blue dye.
Patrick
Origin: Irish | Meaning: Nobleman
We'd be remiss not to include this noble title on our list. Inspired by the current quarterback of the Kansas City Chiefs, Patrick Mahomes, the name has won two Super Bowl titles so far.
Peyton/Payton
Origin: English| Meaning: Fighting man's estate
Peyton's might very well be fighting men, as many of them have found their way to the football field. We're talking the likes of players Peyton Manning and Walter Payton, and head coach Sean Payton.
Prescott
Origin: English | Meaning: Priest's cottage
He may be number four on the field, but Dak Prescott has won the number one spot in the hearts of many Dallas Cowboys fans.
Raymond
Origin: German | Meaning: Protecting hands
With a meaning of "protecting hands," we can't think of a name more fitting for a football-inspired baby names list. This inclusion is inspired by the Raymond James Stadium, home of the Tampa Bay Buccaneers.
Reginald
Origin: Latin | Meaning: Ruler's advisor
Whether he becomes an advisor or a ruler himself, this is a distinguished title for a little one destined for greatness. We're inspired by Hall of Famer and beloved former Packers' defensive end, Reggie White.
Rodger
Origin: Old German, English, and French | Meaning: Famous spearman
The meaning of this name couldn't be more fitting for a quarterback as famous as Aaron Rodgers. We know if it he wasn't throwing a football, he'd have no problem mastering a spear—just like his cameo in Game of Thrones season 8.
Russell
Origin: French | Meaning: Little red
Bringing home a little one of this name may feel just as good as Seattle Seahawks fans did when Russell Wilson led them to Super Bowl victory in 2014.
Stefon
Origin: Greek | Meaning: Crown
Buffalo Bills' wide receiver Stefon Diggs is surely worthy of a crown for being arguably one of the most elite receivers in the NFL.
Sterling
Origin: Old English | Meaning: Little star
Just like you will for your little one, we're sure Sterling Shepard's loved ones always knew he would grow to be a star. He is currently a wide receiver for the New York Giants.
Trevon
Origin: British | Meaning: Fair town
It was only fair that we include Stefon Digg's brother on our list as well. He's known for being the cornerback of the Dallas Cowboys.
Troy
Origin: Irish | Meaning: Foot soldier
If there's any football player known for being quick on his feet and fighting for his team, it is seasoned quarterback turned sports commentator Troy Aikman.
Vince
Origin: Latin | Meaning: Conquering
No one is quite as well known for leading his team to conquer the field quite like Vince Lombardi, previous head coach of the Green Bay Packers—it's no wonder the NFL Championship trophy is named in his honor. If you really want to show your cheesehead spirit, don't be afraid to go all out and opt for his surname.
Walter
Origin: German | Meaning: Commander of the army
It's no surprise a man with a name of this meaning, Walter Payton of the Chicago Bears, went on to become one of the highest-regarded running backs of all time.
Watson
Origin: English and Scottish | Meaning: Son of Walter
Cleveland Browns fans know this title as well as the surname of their current quarterback Deshaun Watson. We happen to think his given name is a great option to consider for a little one as well.
Wilson
Origin: British | Meaning: Son of William
Brought to this list of football-inspired baby names by none other than the greats Russell Wilson of the Denver Broncos and Garrett Wilson of the New York Jets.
Woodson
Origin: English | Meaning: From Woodsome
Long-time Raiders fans may recognize two celebrated Woodsons who each made their way through the franchise. We're looking at both Charles and Rod, who both had lively careers on other teams as well.
Zaven
Origin: Armenian | Meaning: Strong
If there's one thing linebackers are known for, it's their physical strength. Arizona Cardinals' linebacker Zaven Collins fittingly holds this title.