Now that Thanksgiving has come and gone, we can all officially enter Christmas mode and put up our holiday decorations. So long, fall—winter is here!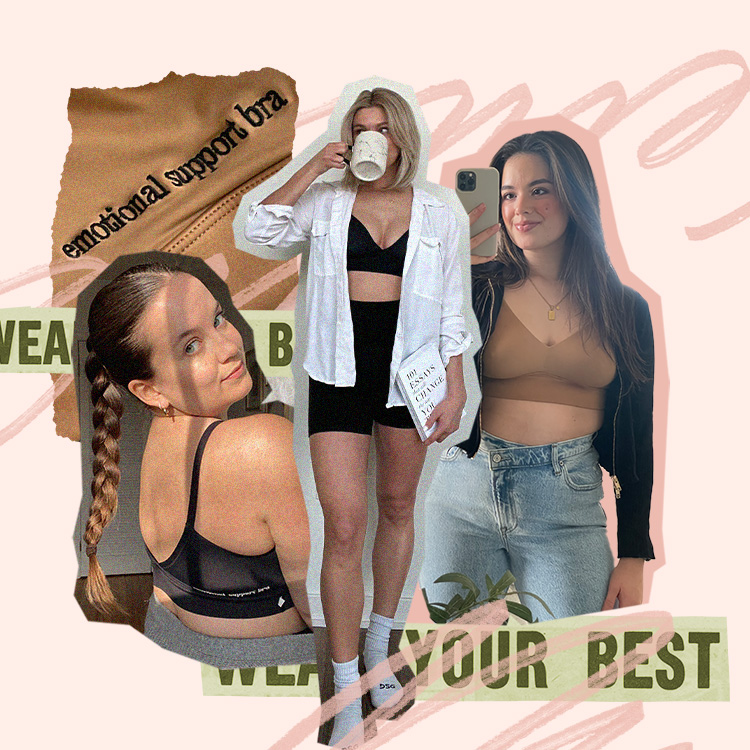 If you're like me and find yourself using the same decor year after year, it may be the perfect time to refresh the contents of those tote boxes. Instead of heading out to Target and filling your basket with absolutely anything that catches your eye, head into the sliding red doors with a game plan. Start by asking yourself what design styles you truly enjoy. When you look around your home, do you see vibrant colors, or warm neutrals? Shelves filled with knick knacks you've collect throughout the years, or the bare necessities?
Once you have an idea of what you like, it's time to get inspired! No matter what aesthetic tickles your fancy this holiday season, we've got all the inspiration you could need. Read on for nine of our favorite holiday living room styles.
1. Bright & Colorful
If your holiday color palette extends further than reds and greens, Jessie Bennett's living room is the pinnacle of inspiration. With colorful Christmas ornaments on her tree and other bright decor pieces, there's something fun and festive to look at every which way.
Get the Look
2. Rustic Chic
You don't have to live in a cabin in the woods to add natural rustic elements to your spaces. Bring the gorgeous elements of the woods into your home by adding subtle touches of greenery and unique textures throughout your room, just like Chantelle Watt has mastered in her Canadian home.
Get the Look
3. Vintage Christmas
For many of us, the holidays are filled with nostalgia and give us the opportunity to reflect on the good things in life. That's why we love Alexa Bennett's festive abode, filled with vintage style decor that puts us right back into our grandmother's living room. It doesn't get much cozier than this!
Get the Look
4. Modern
If you'd prefer to fill your home with decor pieces that aren't your grandmother's age, we've got design inspiration for you, too! If simple blacks, whites, and woods speak to you, we know you'll appreciate Cecilia Moyer's efforts in her stunningly modern home.
Get the Look
5. Kid-Friendly
One of the best parts of the holiday season is bringing joy to others, and I think I speak for us all when I say that seeing our little ones happy is the greatest gift of all. Maddy Ghosh's holiday decor was designed with her kids in mind, and it shows in the best way. We love the classic elements and all of the cozy pieces she's incorporated throughout.
Get the Look
6. Sophisticated Farmhouse
I'd like to thank HGTV for my unhealthy obsession with the farmhouse aesthetic. And, if religiously watching the network has taught me one thing, it's that this particular style of decor can be completely individualized. While it can be easy to go overboard, you don't necessarily have to. That's why we love how Katie Simcik has captured the farmhouse style in a simple, sophisticated way.
Get the Look
7. Minimalistic
If, like Courtney Shultz, your decor style tends to take a "less is more" approach, you're in for a treat. You don't need to buy every festive piece you see at Target this year to decorate your home for the holidays. It's entirely possible to add a few subtle elements to the design style you already have to make your space festive.
Get the Look
8. Cozy Traditional
Sometimes going the traditional route is exactly what you need to feel extra cozy during the holidays. What Leanne Adams has done with her charming English Tudor home makes us want to curl up with a cup of hot chocolate and our favorite Christmas movie.
Get the Look
9. Whimsical
Above all else, the holidays should be a fun and exciting time of the year for you and your family. If you can capture the joyfulness in your decor style, like Joni Lay has, that's even better! The vibrant colors, exciting textures, and unique vintage elements of her living room that look like they're straight of Whoville simply put a smile on our faces.
Get the Look