For many of us, watching holiday movies is part of the fun and anticipation of the holiday season. And with streaming services releasing new holiday flicks, not to mention Hallmark's holiday movie monopoly, it can become choice overload! Sometimes you just want to watch an old favorite from when you were a kid. Of course, not all old movies have aged well, so keep in mind some conversations you might want to have first or questions you might need to answer while watching.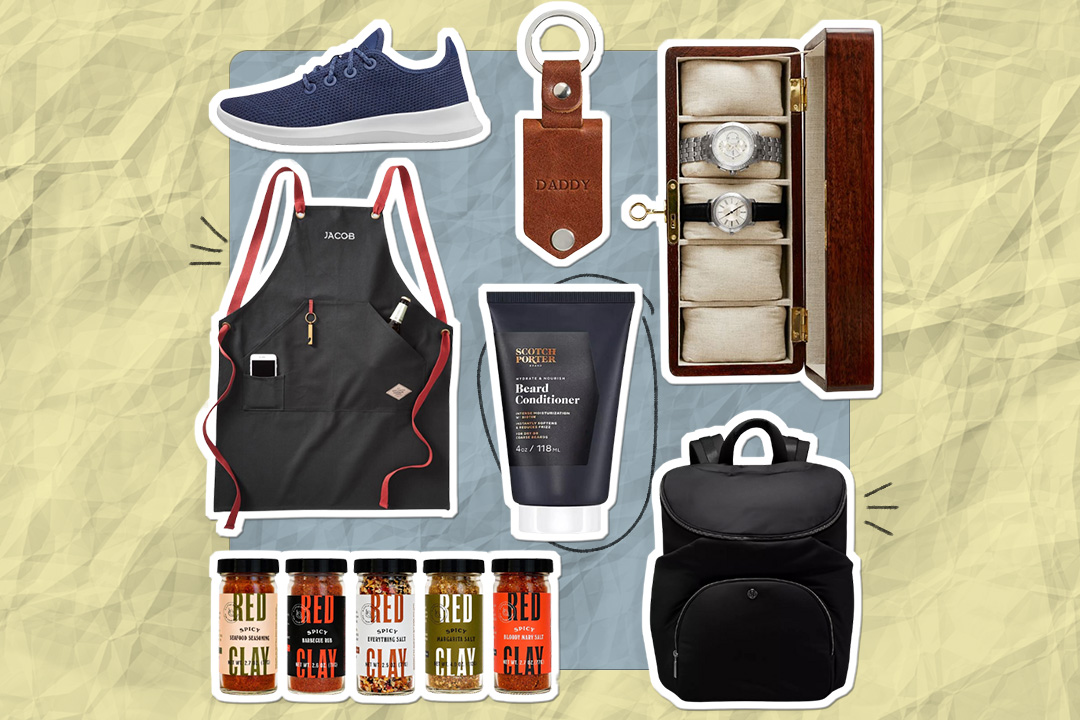 june 18 is coming up fast — have you started shopping yet? 😎
Still, we pulled together some of our favorite nostalgic holiday movies you may have watched with your own parents—from It's a Wonderful Life to Elf. So grab your popcorn or your hot chocolate, and cozy up on the couch to stream one (or all!) of these nostalgic holiday movie favorites with your kids.
Holiday Movies From Our Parents' Childhood
Back when Boomers were kids, they didn't have streaming services or even VHS tapes to rent from Blockbuster. To see movies, they either went to the movie theater or caught the live viewing of a TV movie. So it makes sense our parents, or grandparents, had us watch these old classics as kids. It probably made them nostalgic, thinking about watching together with their families in front of their one TV set during the holidays.
And a bonus for these movies, because most of them aired on TV, all are age-appropriate for young kids, unless they get easily scared (i.e. Bumble the snow monster in Rudolph or the Grinch).
It's a Wonderful Life (1946)
Where to Watch: Free on Amazon Prime Video
Frank Capra's Golden Globe-winning film It's a Wonderful Life gives main character George Bailey a glimpse into what life would be like if he'd never been born. As a kid, this one felt long, but it's filled with lessons older kids might start to grasp. As an adult, my husband and I have made it a tradition to watch every year.
White Christmas (1954)
Where to Watch: Netflix
This classic film is filled with plenty of holiday musical and dance numbers yet, as a kid, I also remember this movie feeling very long. However, I also loved some of the classic scenes with crooner Bing Crosby and singer Rosemary Clooney so I'd probably watch the musical numbers—and fast forward through some of the plot—with my kids this year.
Rudolph the Red Nosed Reindeer (1964)
Where to Watch: YouTube or buy on Amazon Prime Video
Filled with the music of Burl Ives, and based on the song of the same name by Johnny Marks, this classic stop-motion movie brought Santa's iconic reindeer Rudolph to life. It's a sweet story that also introduced us to Hermey the Elf (whose passion is actually dentistry), explorer Yukon Cornelius, and the Island of Misfit Toys.
A Charlie Brown Christmas (1965)
Where to Watch: AppleTV+
Who hasn't related to Charlie Brown's little Christmas tree at some point when feeling low around the holidays? This classic cartoon follows Charlie Brown, Linus, Snoopy, and their pals in search of the true meaning of Christmas.
Dr. Seuss' How the Grinch Stole Christmas (1966)
Where to Watch: Rent or buy on Amazon Prime Video
The first cinematic adaptation of Dr. Seuss' book, many of us probably have memories of this cartoon version with Cindy Lou Who and lovable Max the dog, not to mention the iconic song, "You're a mean one, Mr. Grinch…"
Frosty the Snowman (1969)
Where to Watch: YouTube
Another favorite based on the classic song, this tale follows little girl Karen and her new pal Frosty—who comes to life with the help of a magic top hat—as they try to get Frosty back to the North Pole.
Santa Claus is Comin' to Town (1970)
Where to Watch: YouTube and rent or buy on Amazon Prime Video
Famous fellows Fred Astaire and Mickey Rooney voice some of the characters in this stop-motion movie exploring the origin story of Santa Claus.
Holiday Movies From Our Childhood
Which new holiday movie release will become our children's favorite? Will it be Netflix's The Christmas Chronicles, Jingle Jangle, or Disney's Olaf's Frozen Adventure? Whatever sticks with them, hopefully they'll find nearly as much joy rewatching some of these favorites from our childhood.
Mickey's Christmas Carol (1983)
Rating: G
Where to Watch: Disney+ and rent or buy on Amazon Prime Video
A retelling of Charles Dickens' classic tale, with Mickey as Bob Cratchit, this version is short and sweet at 26 minutes. Immediately following the movie are five other nostalgic holiday shorts like Pluto's Christmas Tree (with Chip and Dale) and Goofy going skiing.
A Christmas Story (1983)
Rating: PG
Where to Watch: HBOMax and rent or buy on Amazon Prime Video
This one might win the prize for the most problematic movie—from the leg lamp to bullying to the Chinese restaurant scene—but it's ripe for starting some good conversations with our kids.
National Lampoon's Christmas Vacation (1989)
Rating: PG-13
Where to Watch: HBOMax and rent or buy on Amazon Prime Video
With some suggestive scenes and language, this one might be best for the older kids, as Clark Griswold's (played by Chevy Chase) desire to have a "big old-fashioned family Christmas" hits snags at every turn.
Home Alone (1990)
Rating: PG
Where to Watch: Disney+ and rent or buy on Amazon Prime Video
Kevin is accidentally left home alone and must defend his house from two bumbling burglars, Harry and Marv. This movie's magic is in it's timelessness. As an adult, you can still relate to Kevin, but may also see yourself in Mr. and Mrs. McCallister. Disney+ has the whole Home Alone franchise from 1992's Home Alone 2: Lost in New York to 2021's new Home Sweet Home Alone, if you want to make it a Home Alone movie marathon.
All I Want for Christmas (1991)
Rating: G
Where to Watch: Rent or buy on Amazon Prime Video
While this may be more of a cult favorite, in this heartwarming story, young Ethan Embry and Thora Birch star as siblings wishing for their divorced parents to get back together for Christmas.
A Muppet Christmas Carol (1992)
Rating: G
Where to Watch: Disney+
A family favorite filled with music you can't help but sing along to ("One More Sleep 'til Christmas" anyone?). All your favorites appear in this one, from Kermit as Bob Cratchit, Miss Piggy as Emily Cratchit, and Animal as Animal.
The Santa Clause (1994)
Rating: PG
Where to Watch: Disney+
When Scott Calvin (played by Tim Allen), accidentally knocks Santa off his roof, he reluctantly starts transforming into the big guy himself. Disney+ also has the sequels to stream of this beloved series.
Miracle on 34th Street (1994)
Rating: PG
Where to Watch: Disney+
The 1990s remake of the original 1947 movie is full of all the magic from the original as a little girl sets out to prove the mall Santa is real.
The Preacher's Wife (1996)
Rating: PG
Where to Watch: Rent or Buy on Amazon Prime Video
Denzel Washington and Whitney Houston star in this comedy-drama where an angel (Denzel) falls to earth to answer the prayer of a preacher who's lost his way.
Dr. Seuss' How The Grinch Stole Christmas (2000)
Rating: PG
Where to Watch: Rent or buy on Amazon Prime Video
It's hard to imagine a person other than Jim Carrey being able to bring the Grinch to life so well. This version helps explain how the Grinch became the Grinch. It's also the movie that brought us Faith Hill's song, "Where are You Christmas?" While this version was wildly popular in 2000, the most recent 2018 adaptation is the highest grossing Christmas movie of all time and is also available to rent or buy on Amazon Prime Video.
Elf (2003)
Rating: PG
Where to Watch: HBOMax
This hilarious and heartwarming Christmas comedy follows Buddy the Elf (played by Will Ferrell) who was adopted by one of Santa's elves as a baby. After discovering he's actually not an elf, he goes on a quest to find his human father in New York City.
The Polar Express (2004)
Rating: G
Where to Watch: HBOMax and rent or buy on Amazon Prime Video
Based on the bestselling book, Tom Hanks stars as the train conductor on The Polar Express, picking up children and taking them up to the North Pole.