Soon after I found out I was pregnant with my daughter, I started mapping out our baby registry. I did tons of research by looking at all of our registry stories (like this, this, and this!) and thoroughly read every single review for the wide range of products.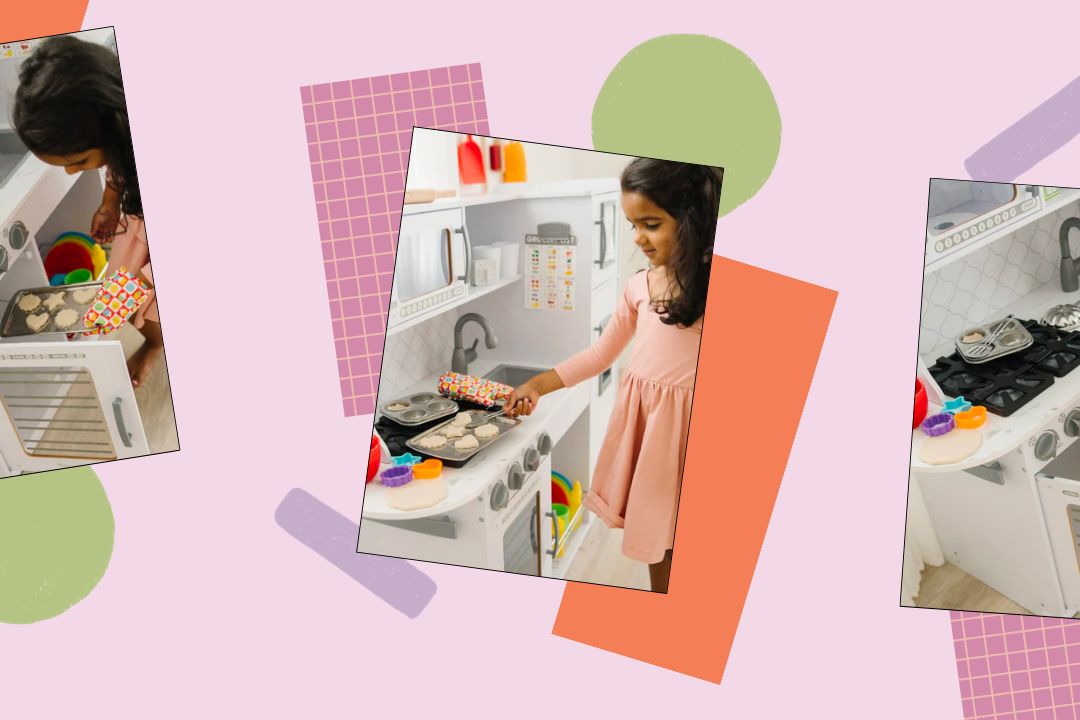 So at my baby shower and upon the subsequent arrival of our daughter, I felt confident that we had everything we would need that first year and beyond. I was mostly right in that we have used or tried all of the items we bought or received. However, all babies are different and have their own preferences even at just weeks old. We did ultimately have to buy more items along the way to figure out what worked best for our little one. Some of the new purchases were expected, like different pacifiers or bottles. Others were just totally random or very basic—baby products I never would have thought about purchasing but have made my daily mom-life a lot more manageable or organized.
With that, here are the top five random baby products I use every day.
1. Stroller Straps
These little snap straps are a godsend, and I want a hundred of them. They are perfect for when your baby starts wanting to play with toys but doesn't really have full control of their motor skills. They are also great for energetic toddlers who want to throw everything to the side! Whether on the stroller, high chair, or activity center, these straps will prevent toys from getting lost or dirty when at home or on the go. Trust me: buy multiple because you won't ever want to go without them.
2. Silicone Cradle Cap Brush
Quite possibly the most random baby product I've bought, but it's one that really does make a difference. You wouldn't imagine needing this little tool until your child has a persistent case of cradle cap that just won't seem to fade. This is made of 100 percent antibacterial silicone and has super soft bristles that won't irritate baby's sensitive skin. Not only does it help rid cradle cap, but it can also help eczema and act as an overall enhancement to baby's nighttime bath.
3. Tiny Glass Food Storage Containers
I bought these 10 ounce-sized glass containers when I noticed how crowded our refrigerator was becoming from my daughter's half-eaten lunches and dinners. Instead of storing half of a peanut butter and jelly sandwich in a huge takeout container, I snagged this little set on Amazon and can compactly store all her leftovers.
4. Shopping Cart Cover
This is probably my favorite random baby product because of its versatility and convenience. While out in public, I try I to keep my daughter away from as many germs as possible (within reason!). If you too want to prevent your baby from running their mouth along the shopping cart handles, this easy-to-use, compact cover is a must-have. I keep mine in the car, so it's always ready when I'm on the go.
5. Wet/Dry Bag
There are some days when I just don't feel like lugging around a heavy diaper bag. That's when I will grab a few of our on-the-go baby essentials and toss them in one of these wet/dry bags! They are super lightweight and flexible, so they fit nicely in my leather tote. I can also carry things I need without the bulk of a diaper bag. And if we have a blowout or need to change my daughter's clothes, I can use one of these to hold her laundry or dirty diaper.