I know I can't be the only one whose friend group chat is constantly blowing up with messages like, "We should get to get together soon!" Then everyone shares their exclamations of agreement, we start attempting to make plans, and we inevitably come to the same question again and again—what should we do?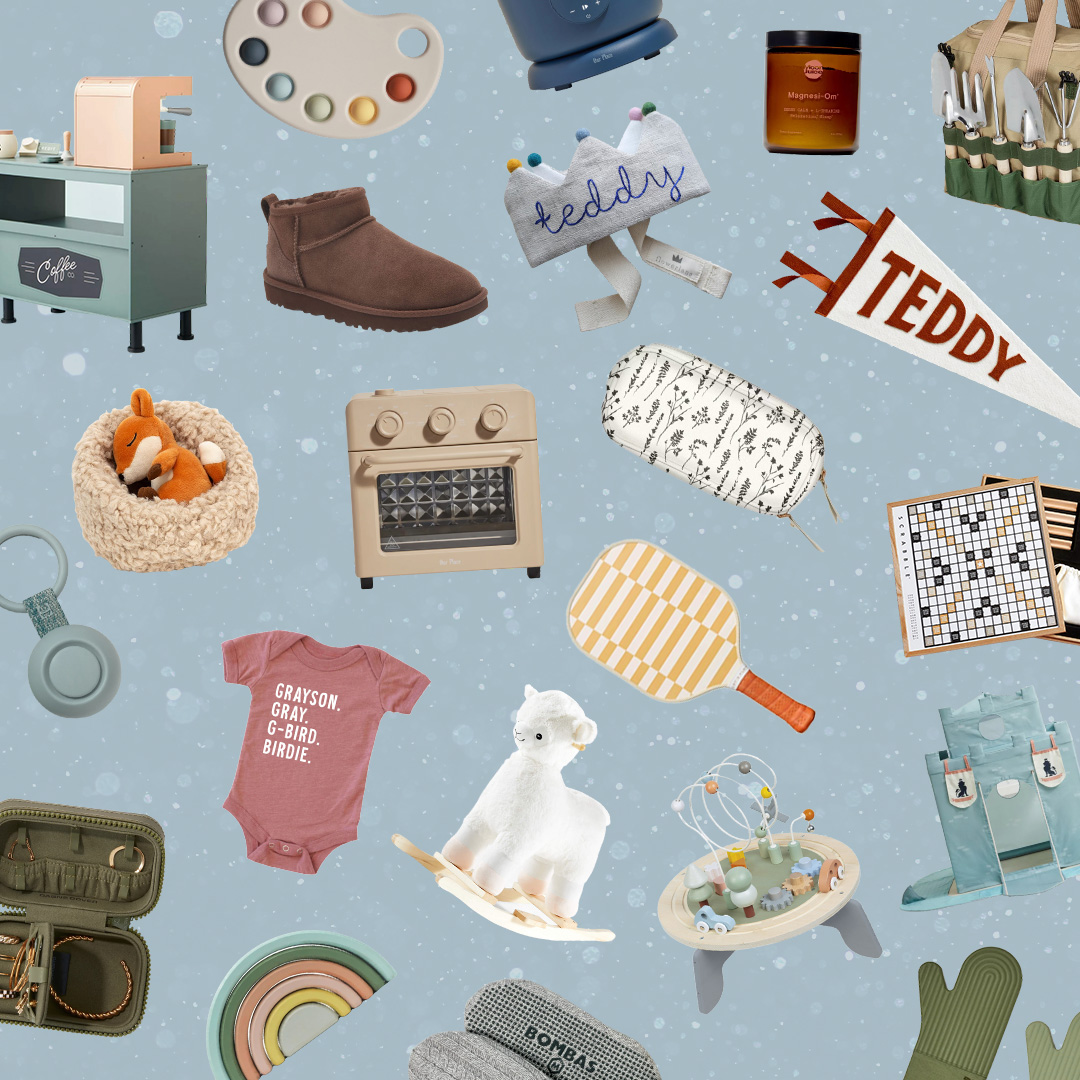 everything you need to ace holiday gifting this year 🎁
Sure, we can go back to that restaurant we all enjoy for the fourth time. We can grab drinks at the same bar we've been going to since before husbands and kids came into the picture. Neither is a bad idea, but we've also gotten to the point where we really value 1) the rare times we get to leave the house that aren't for work or grocery shopping, and 2) quality time spent together that seems to occur much less frequently than it used to.
For these reasons, I've been wanting this quality time to be just that—quality. Spent with us really enjoying our time together, maybe learning something new, or basking in the nostalgia of the old days. If you too are looking to spend some time with your friends but are tired of doing the same old, same old, check out these 21 friend date ideas for some inspo.
Friend Date Ideas
1. Take a Cooking Class
Instead of just going out to eat, pick up a new skill by attending a cooking class. These courses tend to be relatively inexpensive, last a couple of hours, and attendees get to enjoy the fruits of their labor when they're done. A win all around!
2. Go Antiquing or Thrift Shopping
Not only is thrifting or antiquing a cheap way to shop, it's also fun. It can be surprising the unique items that can be found in a local antique shop—nostalgic knick-knacks, high-quality furniture pieces, vinyl records, and so much more. Save money while hunting for some one-of-a-kind pieces by heading to a local antique shop or thrift store.
3. Have a Nostalgic Movie Night
Speaking of nostalgia, there's no better type of movie night than one that brings us back to our childhood. Whether you and your friends have known each other since diapers and grew up watching the same movies, or you met more recently, there are plenty of movies out there that will make everyone nostalgic for years passed.
4. Go to a Museum
Play tourist in your own town by visiting a local museum. As one of our most affordable friend date ideas, everyone can learn something knew without breaking the bank.
5. Go to an Open Mic Night
Many bars and comedy clubs host weekly or monthly open mic nights. Whether the shows are comedy or music-orientated, your friend group will love enjoying some belly laughs or hearing new music together.
6. Take a DIY Candle-Making Class
A new idea on my radar is attending a candle-making workshop. Pick a scent and jar, and mix together your very own candle for a truly unique and fun experience. Plus, everyone leaves with a new candle for their collection!
7. Go Hiking
When the weather is nice, it's always a great idea to get outside. Whether we know it or not, there are likely some great hiking opportunities in our areas that we have yet to experience. Lace up the sneakers, pack a celebratory bottle of bubbly for the ultimate golden hour vibe, and get outside!
8. Watch Live Music
Live music is always a great idea. And once the weather starts getting warmer, many restaurants, breweries, wineries, venues, and more start hosting live music performances. Local events are often fairly inexpensive, or even free, so this is a great way to spend a night catching up while incorporating a little something extra.
9. Take a Wine Tour
No matter where you're from, there's likely a local "wine country" somewhere in the vicinity. Grab the gals and a DD and head to a winery or vineyard for some wine sampling. Don't be surprised if you end up coming home with a trunk full of your new favorite bottles!
10. Have a Picnic
Romanticize your friend date and spend time at a local park or picnic area. Instead of spending hundreds of dollars at a restaurant, spend a Saturday afternoon on a blanket with some snacks, drinks, and friends while taking in the sunshine.
11. Create Vision Boards
Good friends help us achieve our goals and become our best selves. Set each other up for success by spending some time crafting vision boards together. Either gather some magazines and cut out images, or create boards virtually on Canva and spend the night goal-setting and getting creative.
12. Join a Sports League
Who said we had to leave the sports for the kids? Especially in the summertime, many bars and other establishments will host leagues for things like sand volleyball, paddle, pickleball, bean bags, and more. Do a quick Facebook search and find one that's perfect for the friend group.
13. Try a Unique Workout Together
Can't commit to a full sports league schedule? Consider trying a fun workout you'd rather experience with a buddy—maybe Zumba, cardio drumming, or goat yoga? If you're not really into group fitness classes, google "Hot Girls Walk near me" to find a fun women's walking group in your area.
14. Start a Book Club
If, like me, you started a New Year's resolution of reading more books this year and failed just two days after the ball dropped, now might be a great time to consider starting a book club. Pick one of the many page-turners out there and get together monthly or quarterly to discuss. If you need some inspiration, The Everymom editors recently held their own book club where we read One True Loves by Taylor Jenkins Reid. I think I speak for most of us when I say we highly recommend!
15. Go to an Arcade
Give your inner child the treat they deserve by heading to an arcade! Play games, ride go-karts, play laser tag, and turn in all of those tickets for a prize. There are even some bar/arcade hybrids out there that would make for a great experience. Let the best night ever commence.
16. Go Camping (Or Glamping)
If by some stroke of luck your friend group is able to find a weekend where everyone is free at once, consider a camping or glamping experience for your next girls trip. Head to Airbnb and look under their 'camping' section, or simply search for unique stays in your area.
17. Go to a Karaoke Night
Take center stage at a local karaoke night and have the time of your life! Pick your favorite tune—you don't even need to know the words—and belt it out. Everyone will have a blast singing and dancing the night away.
18. Play Bingo Somewhere Local
Practice for your Golden Girls era by catching a bingo night in town. There may be bingo halls in the area, otherwise, many casinos and community centers often host these events. Do a quick Google search to find one in the area. But don't be surprised when the quiet game night starts to get intense!
19. Attend a Paint and Sip
Get the creative juices flowing with a drink of choice while working your way through a guided painting class. Not only is it fun to be crafty with friends, but you also get to go home with your very own masterpiece at the end of the night.
20. Take Dance Lessons
For something truly out-of-the-box, consider taking dance lessons! Whether the local dance studio offers salsa, ballroom, hip-hop, or even line dancing, get up on your feet for a night of simple fun.
21. Attend a High Tea
Of all the friend date ideas on this list, this tops it as the classiest! If you've ever dreamed of getting dressed up and attending a Bridgerton-style high tea, now is the time. Look for one in your area, pick out a fancy outfit, and spend a proper afternoon with the girls in a unique setting.