To me, Halloween always meant neighborhood trick-or-tricking, parties with friends, cute costumes, and, of course, tons of candy. It seems so many of my childhood (and college) photos are from Halloweens past.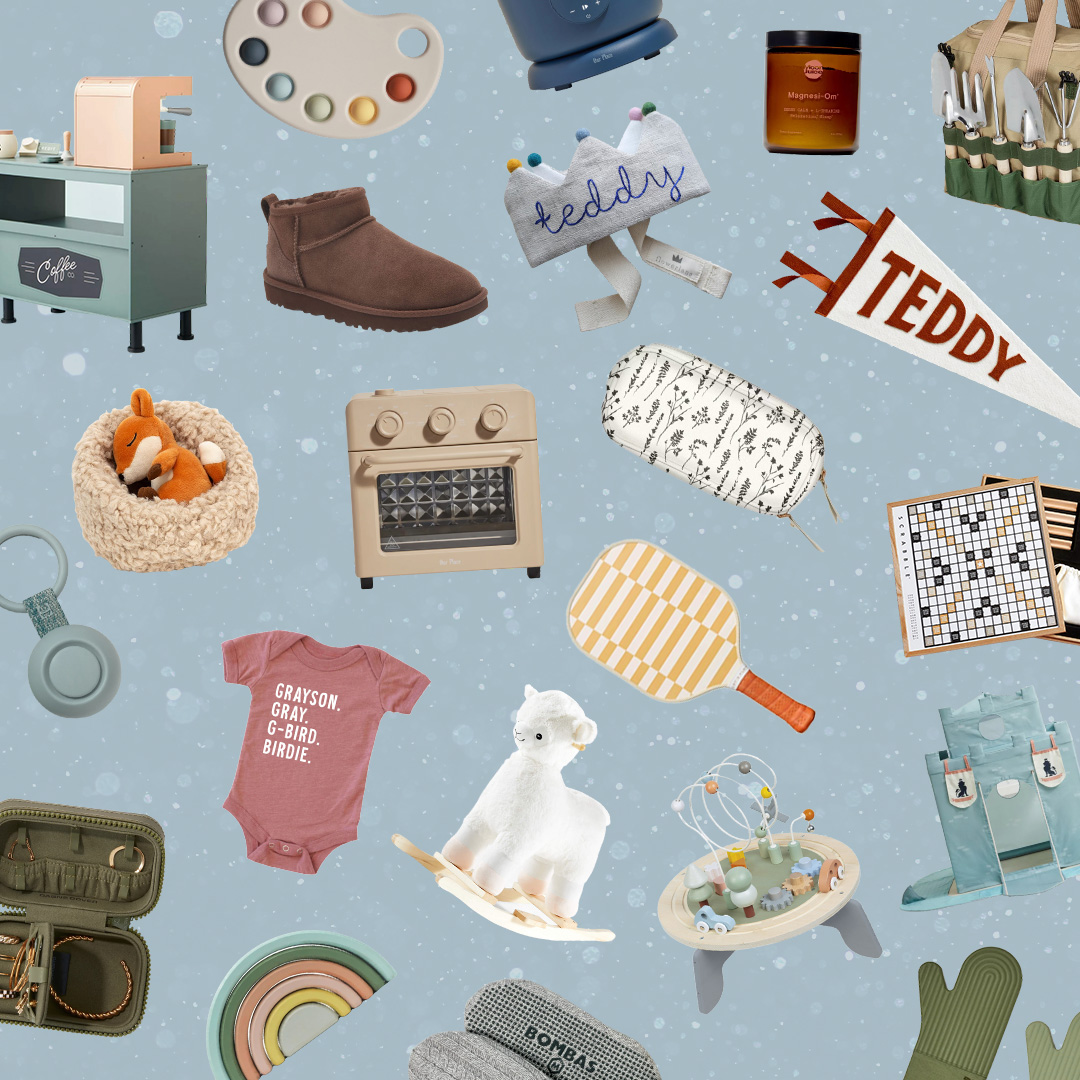 everything you need to ace holiday gifting this year 🎁
In addition to all of those seasonal outings, there are still a few fun ways you and your little ones can get in the spooky spirit at home, too. Carving pumpkins, making Halloween-inspired treats, decorating your home and yard, and doing some spooky crafts or activities are just a few ideas. Another is to print out these free Halloween coloring pages for your kids to enjoy!
Scroll down to download The Everymom's free, Halloween coloring pages and be sure to tag us on Instagram (@theeverymom) to show off what you and your LOs have created!
Is there anything more classically Halloween than a Jack-o'-Lantern? Before you carve a pumpkin at home this season, get into the spirit by printing out and coloring this cute page featuring a smiley Jack. Encourage your little one to color this pumpkin in classic orange with an illuminated yellow inside or get creative with fun, rainbow colors! (Need some Jack-o'-Lantern carving inspo? Click here!)
Unlike the Sanderson sisters from our favorite Halloween movie Hocus Pocus (and now, Hocus Pocus 2!), this little gal is a friendly witch who loves to celebrate spooky season. Encourage imaginative play with your child as they color in this page and create a story about this witch's life. What's her name? Where does she live? And what spells can she do? Not only will coloring be a fun at-home activity, but the storytelling aspect will keep LOs engaged and flexing their creativity.
A cute wizard for kids to color and befriend, this third printable page pairs well with the one above. Allow your LO to expand their storytelling skills by adding this wizard friend into their Halloween tale. As a bonus activity, color in all six of these pages and then string them together using a hole punch and ribbon to create a fun and festive Halloween banner to hang on a bookshelf or on your fireplace mantle.
Casper, is that you? This page features 13 adorable ghosts on their way to do some friendly haunting this Halloween. Though ghosts are typically white in color, encourage your child to choose any hue they'd like to decorate this ghoulish group.
It's frickin' bats! This simple coloring page is similar to the ghost-themed one above—though bats are usually black or brown, anything goes with this printable. Inspire little ones to give their bat friends eyes, smiles, and other characteristics, too, as they doodle.
Is it just me, or does this one-eyed monster remind you a bit of Mike Wazowski from Monsters, Inc.? Though Mike is bright green in that movie, this little monster can be blue, pink, purple, yellow—any color your little artist would like! Or they can even have patterned fur, like Mike's best friend, Sully. Encourage your child to give this monster a name and backstory, too.