When we were getting ready to list our house on the market, I read all the advice and tips I could get my hands on about staging it so it would sell quickly and at our optimal price. However, a lot of the advice was overwhelming and difficult to execute if you are staging it while you still live there—especially if you have small children. Many of the recommended projects and updates seemed too time-consuming and costly for life with kids.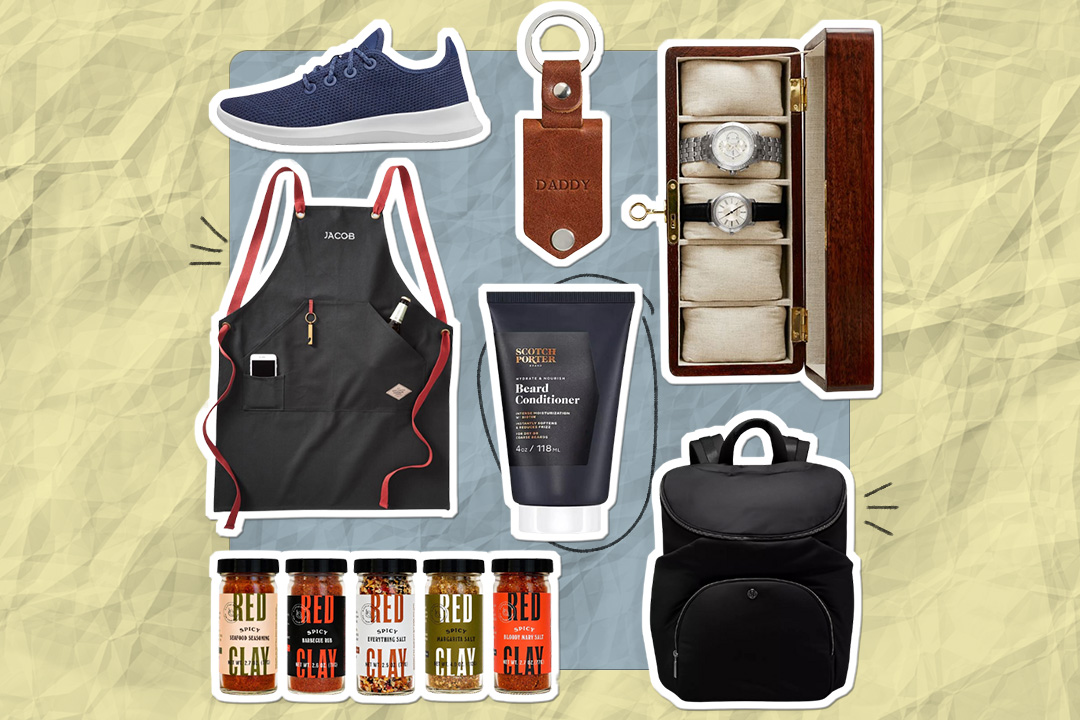 june 18 is coming up fast — have you started shopping yet? 😎
However, most home staging advice also emphasized the importance of deep cleaning, decluttering, and depersonalizing. I knew I would have to get on board with these steps if I wanted to sell the house, no matter how time-consuming they may be. I knew I had to do these tasks—though I could skip some major remodeling updates—but I was unsure on how we were actually going to accomplish them with a destructive 4-year-old as one of the residents of our home.
After a lot of work navigating this challenge, we got our house staged, listed, and looking great. If you are also looking to sell your house this spring, read on for seven ways to make the process more manageable with your littles around.
1. Start organizing early
Having kids makes it nearly impossible to spend long, focused hours working on a consuming task like organizing. Instead, you find small windows of time to work on something here and there—so you have to start early on it if you want to get it done!
Decluttering was my biggest focus when we were getting our house ready to list. I consider myself a reasonably tidy person, but discovered that all the medicine in my cabinet was sticky and leaking, I owned a dozen half-used lotions, and I didn't own a full matching set of glasses or dishes. I ended up needing all the time I could get my hands on to sort through the mess. Thankfully, I started organizing when we decided we were going to start looking at houses and before we had even found one because this task literally took me months of working on it an hour here and an hour there.
2. Pack away the messy toys and big eyesores
The Play-Doh and the bright purple Kinetic Sand were some of the first things to get boxed up and moved to the storage unit. The red and blue plastic play kitchen situated right off the dining room also had to go. When packing away these toys, I tried to do it a little at a time so that it wasn't too upsetting to the kids (or me, if we're being honest).
3. Invest in nice storage solutions for the toys you are keeping around
Obviously, some of the toys had to stay, though. The toys I kept around were the clear favorites that my daughter was actively playing with. Unfortunately, some of her favorite toys are also big eyesores or clutter-producers, so they needed nice storage bins to keep them contained.
I stored the dozens of figurines in plastic bins that I could quickly slide under the bed. I used wicker baskets for the stuffed animals so I could toss some nice woven blankets on top of them when they needed to be hidden. It's useful to strategically place attractive storage items around the house so that you can quickly tidy up clutter throughout the rooms before a showing.
4. Come up with mess-free meal ideas
Before the house is listed, have one big final prep day so that you can minimize the constant cycle of dirty dishes. Focus on preparing meals that can be baked or microwaved or put in the Instant Pot or slow cooker—basically, avoid the stovetops and the messy splatters that come with it at all costs! Pre-bagged salads were some of my best friends during this process.
5. Make a list of free or cheap things to do out of the house
Once you get the house clean, try not to mess it up! It's nearly impossible to hang around the house with kids and have it NOT get messy, so one of the best solutions is to try to be out and about as much as possible. Come up with a list of free or inexpensive things to do out of the house. Also, if any gift-giving holidays are coming up, ask for experience gifts like a membership to a museum or gift cards to favorite restaurants.
6. Involve the kids in cleaning and organizing
Have them help with small and manageable cleaning tasks and organizing their toys. Not only does this help with the productivity factor—anyone can grab a Magic Eraser and scrub, no matter how old they are—but getting them involved in the process can help get them excited about the new house if they are feeling wary.
7. Tackle the projects you can
It's okay to be realistic about what you can and cannot get to in terms of time, skill, and finances. When we were getting ready to sell, I was overwhelmed by all the advice I was reading in blogs about home staging. I was intimidated by the amount of time it would take and if it would even be something I could execute without a design background. I was also overwhelmed by the cost factor in some of the tips.
Breathe, and remember that you don't need to do ALL of those things in order for your house to sell. Pick what you think will be most impactful and dedicate the time and money you have to that.