The wind-down of summer means fall is ramping up. Back-to-school shopping, signing up for fall sports and activities, and taking any last-minute trips often happens in August. This means parents' to-do lists get longer and sometimes it can make the magic of summer feel like it's getting cut short.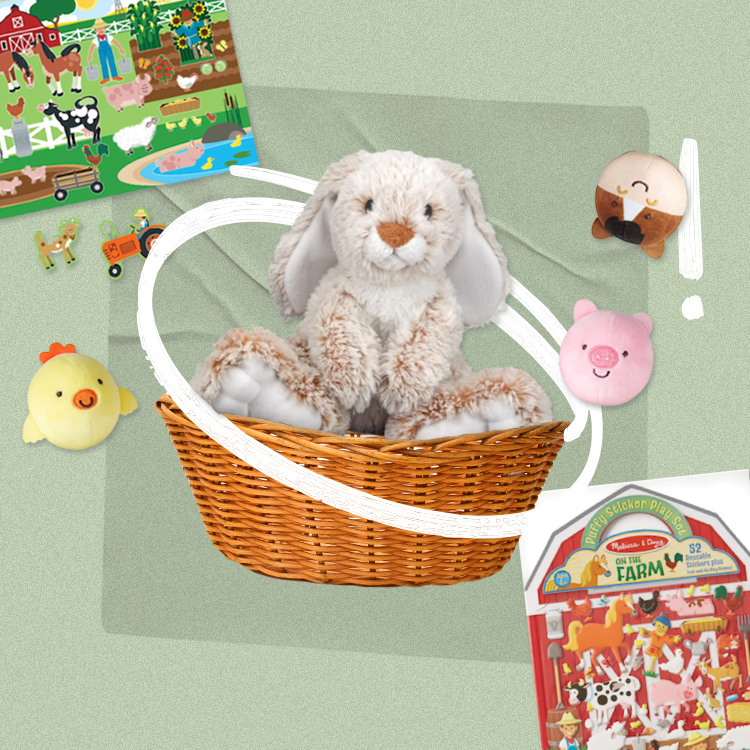 they'll love these year-round! 🧺
But there are a few simple ways to make the start of school feel exciting and special for your kids, without having to do—or spend—much. Read on for six easy ways to make the start of the school year feel special.
Eat Outdoors for a Lunch Box Test Run
Consider packing their lunch box for an outdoor picnic before school begins. This can essentially be like a trial run for the school lunchroom (or classroom) for kids attending school for the first time. You can observe whether they struggle with their lunch boxes, water bottles, or anything else and help them practice being as self-sufficient as possible. Your child's teacher will probably thank you too. BONUS: If you're able to, have the picnic near the playground at school.
Write a Note to Their Teacher
Most of us probably remember the day the class lists came out when we were in school— hoping to be with our besties and get the teacher we wanted. It's the same for our kiddos. Everyone wants to have a friend and a teacher they like. Once your child knows who their teacher is, encourage them to draw a picture or write a note they can deliver on the first day of school.
Make School Supply Labeling an Event
No one wants their stuff ending up in the lost and found week after week. Instead, make labeling the school supplies a fun way to get ready for the year. There are so many cute waterproof name sticker labels available—or go old school and help them practice writing their name with permanent markers (while supervised).
Let Them Pick a Back-to-School Outfit
As a kid, I remember that buying shoes during back-to-school shopping was a big deal. We'd go to the Stride Rite store and pick out a pair of kicks to (hopefully) last through the school year. In addition to shoes, allow them to show off their style in their first day of school outfit. Even if you're homeschooling and your kids could probably wear their PJs and slippers all day, it could be fun to pick out some new play clothes (or new pajamas) to note the transition to the school year.
Plan First Day of School Pics
Whether you're a parent who loves to craft a cute pennant flag, make a letterboard sign, or just want to capture your kid(s) right now, you'll never regret taking photos on the first day of school. Gather your supplies and props now—and include your kids in the crafting—so you'll be all set when that first school day arrives.
Capture Their Thoughts About the Year Ahead
Ask your kids how they're feeling about school. What are they looking forward to? What are their wishes for the year? Who are they excited to see? What worries do they have about school? You could capture their thoughts on a chalkboard sign, on paper, or in a video interview. Plus, it's always fun to include fun facts like their teacher's name, their height, and what they want to be when they grow up.