Ah, our bedroom. The place where we sleep, dream… and every so often get woken up by a late night wandering toddler. Our primary bedroom is usually where we start and end each day, so it's no surprise we want it to feel comfortable and welcoming, no matter our specific design style.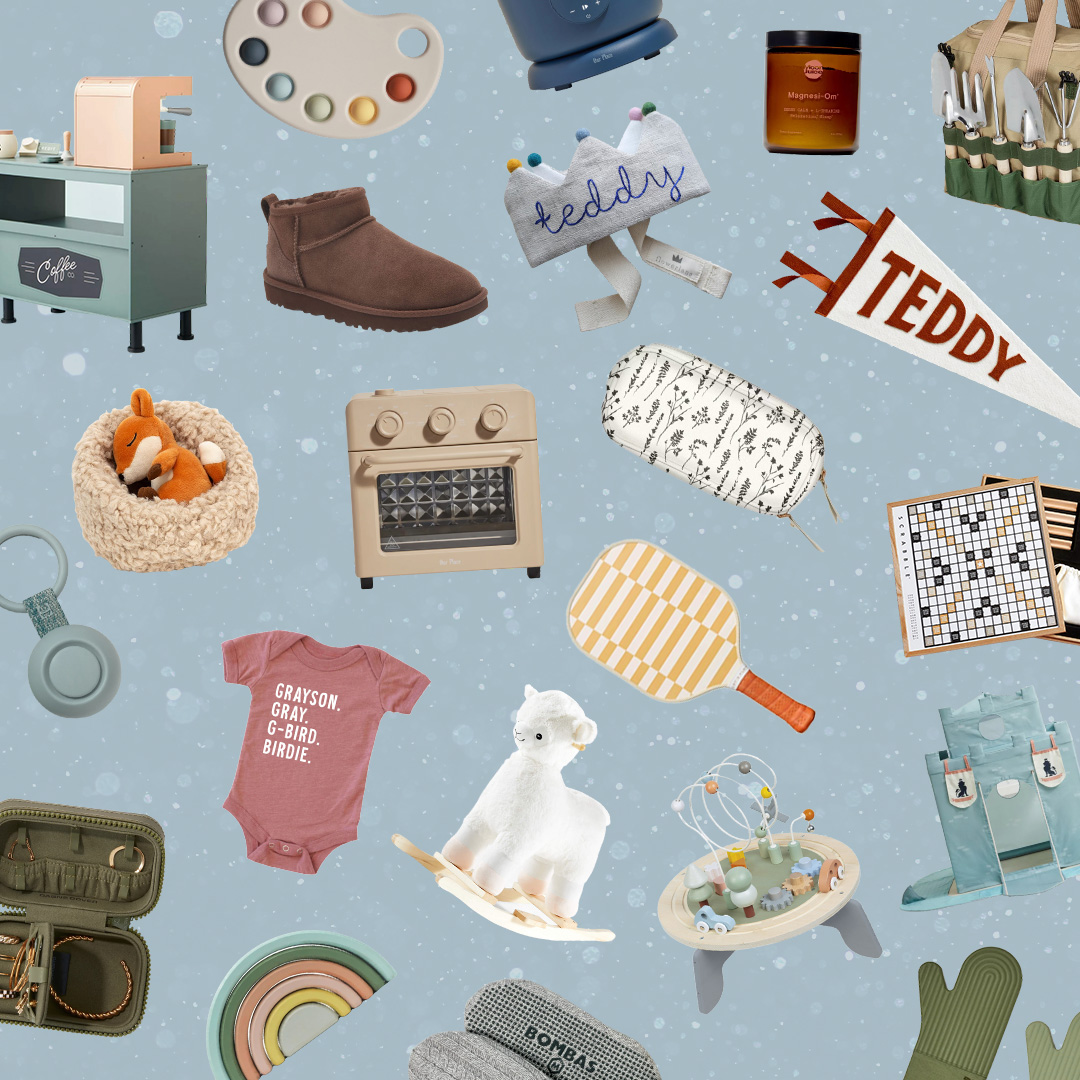 everything you need to ace holiday gifting this year 🎁
If you're looking for some bedroom decor inspiration for your own abode, or if you're like me and just want to dream about the house you'll one day be able to make your own, keep scrolling. We've rounded up some of the most striking primary bedrooms from our home tours across the site right here for your viewing pleasure—plus options to shop each look!
1. Mid-Century
In her once fixer-upper Oregon home, Jenny Lorenzen has perfectly captured the details and designs of the mid-1940s to the 1960s, and we are nothing but highly impressed.

Get the Look
2. Cozy Chic
If you're like me and coziness isn't reserved just for the weekends or holidays, this aesthetic is perfect. I always choose to furnish my spaces with items that make me want to curl up, relax, and unwind. That's why I'm a huge fan of Brooke Smith's style and can't get enough of her holiday decor in these photos.

Get the look
3. Mid-Century Meets Boho
We love the way Amy Elizabeth Peters has combined two definitive aesthetics—Mid-Century and Boho—into her home in such an elegant way.

Get the look
4. Minimalist
For some of us, having too much stuff feels like clutter in our homes and doesn't allow us to have the sanctuary we desire. If you're moving towards more of a minimalist vibe that favors simple, elegant, non-cluttered spaces, check out how Sarah Johnson has perfected minimalist style in her New England home.

Get the look
5. Bright and Airy
There's something incredibly inviting about a home that seamlessly incorporates natural light into each room. The warmth of Michelle Harriss's home is stunning, and the design elements make me want to take in as much natural light as possible in my own home.

Get the look
6. Naturally Bold
For some of us, all white everything isn't as appealing. If you're drawn to statement pieces and bold accents, check out this primary bedroom in Liz Rishel's house. We can't get enough of the statement wall, pops of color, and natural textures found throughout this room (and her entire home).

Get the look
7. Warm Vintage
I have few aspirations in life more important to me than one day owning a historic home. I'm inspired by the way Jen Prod has designed the spaces of her 100-year-old colonial home in Minneapolis and will definitely be keeping some of her decor ideas in my back pocket for when my time comes.

Get the look
8. Minimalistic Farmhouse
If you admire Joanna Gaines's eye for interior design but can't necessarily get behind decorative objects in each nook and cranny, we've got good news for you. You can absolutely achieve the coveted farmhouse style without filling your home with purely decorative knick knacks. Meredith Zimmermann has perfected a minimalist farmhouse decor style that we can all appreciate.

Get the look
9. Southwest
For those of us who can't deny we have a little cowboy in us, we can appreciate this very chic Texas home designed by Kimberly Telfer. We can't get enough of the bold textures, nature shots, and pops of dark color throughout her Frisco home.

Get the look
10. Bohemian
After making a life-changing move from San Francisco to Nashville, Andi Teggart successfully transported her California bohemian style to Music City. By mixing exciting colors and textures, she has created a bold yet inviting home for her and her family that extends to her primary bedroom's decor.

Get the look
11. Cottage Chic
Nothing says "cozy" quite like a literal cottage. But don't worry, you don't have to own a house in the woods to achieve the coveted cottage aesthetic. Whether you have a small cabin to decorate, are needing to get creative with a smaller space, or are simply infatuated with cozy cottagecore, we highly recommend you check out what Kate Marker's done with her Michigan lake home.

Get the Look
12. Light & Bright
We are over the moon for the feminine touches in Jackie Hempel's Boston home. The primary bedroom is light, inviting, and warm (and not just because of the gorgeous fireplace).

Get the look
13. Modern & Bold
What Elise Fox has done with her suburban home is simply outstanding. The way she mixes light and dark elements seamlessly is eye-catching and impressive. Plus, those beams are to die for!

Get the look