For some of us, endless summer is the ultimate dream. In a season full of sunshine, beach days, and baseball, it's easy to see why a baby name inspired by the season just makes sense. Mamas who welcome their babies or find out they are pregnant during the summer months may feel especially drawn to choose a name that symbolizes the sun, water, or blooming flowers.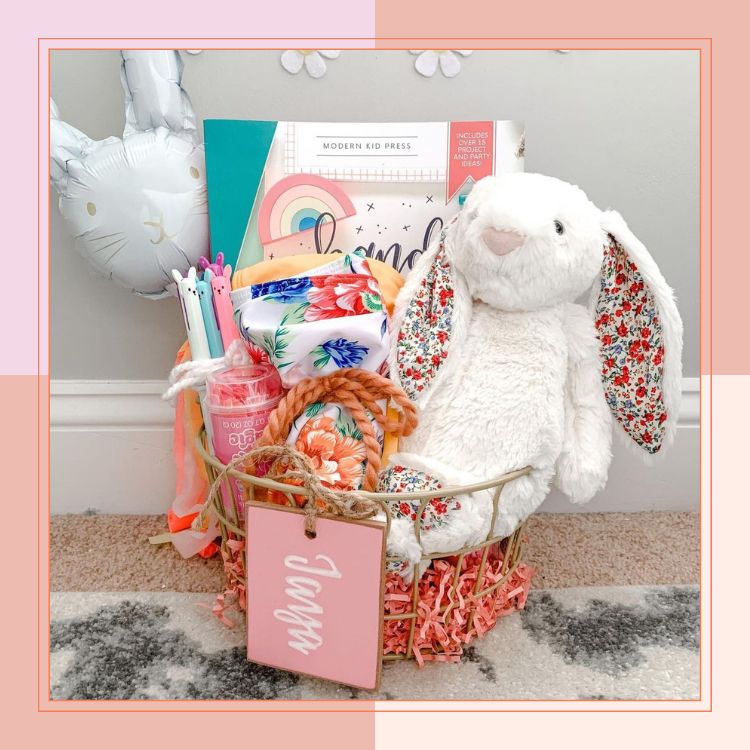 everything you need to get ready for the Easter Bunny's visit on April 9th! 🐰
Keep reading for our favorite summer-inspired baby names that will shine as bright as your new bundle of joy.
Summer-Inspired Names for Baby Girls
June
Origin: Latin
Sweet and slightly old-fashioned, June clearly gives a nod to the summer season. Similar names include Juno or the Scandinavian version, Juni.
Rosalie
Origin: French
Rosalie is a French name meaning "rose," and a nod to the flowers that bloom brightly during the summer months.
Helena
Origin: Greek
A lighter, more feminine-sounding version of Helen, Helena is a classic name meaning "shining light."
Jasmine
Origin: Persian
The name Jasmine is reminiscent of the summer Jasmine flower that blooms in the months of June, July, and August.
Isla
Origin: Scottish
Isla, pronounced EYE-la, comes from the name of a Scottish island and channels the season's association with water.
Summer
Origin: English
Does this one really need an explanation? Summer as a name gives off relaxed and happy vibes.
Lucy
Origin: English; Latin
Lucy means "light" and pays homage to the lighter-feeling days of summer. Historically, it was a name given to babies born at dawn.
Poppy
Origin: Latin
Unlike many other flower names, Poppy has a bit more spunk to it rather than being overly feminine and delicate.
Sienna
Origin: Italian
Meaning orange-red in Italian, the name Sienna is characteristic of bright, bold summer sunsets.
Beatrix
Origin: Latin
Use the nickname Bea (pronounced Bee) to inspire thoughts of honey bees and flowers.
Summer-Inspired Names for Baby Boys
Leo
Origin: Latin
Leo, meaning "lion,"  is a strong name and also one of the reigning Zodiac signs during the months of July and August.
Cyrus
Origin: Persian
Popularized by shows like Scandal and Gossip Girl, the name Cyrus means "sun."
Kai
Origin: Hawaiian
A powerful one-syllable name, Kai has many different meanings around the world. In Hawaiian, it means "sea."
Elio
Origin: Italian
Similar to the popular Enzo, Elio, pronounced EH-lee-o, is a boy name meaning "sun."
Lucius
Origin: Latin
Lucius means "light" and was given to baby boys born at dawn in ancient Rome. Try it for a less popular version of Luca or Lucas.
Dylan
Origin: Welsh
Meaning "son of the sea," the name Dylan is perfect for families who like to spend their summers by the beach.
Beckett
Origin: English, Irish
Beckett means "beehive" and inspires images of nature including summer bees and playing outside.
Ray
Origin: German
A diminutive of Raymond, the name Ray means "wise protector." Summer-loving parents will love this name for their ray of sunshine.
Brooks
Origin: English
Notes: Brooks simply means "of the brook," bringing to mind babbling water perfect for summer splashing. Brooks also cracked the top 100 baby names in the U.S. in 2020.
Augustine
Origin: English
Notes: A spin on the popular (and summer month-inspired) name, August, Augustine means "great, magnificent." Try Gus as a nickname.