Sure, the snow is beautiful. But I get to a point (usually towards the end of February) when the fun of the winter holidays has worn off, and all that is left are overcast skies, early sunsets, and the thought that we're in for cold weather for several more months. Yikes.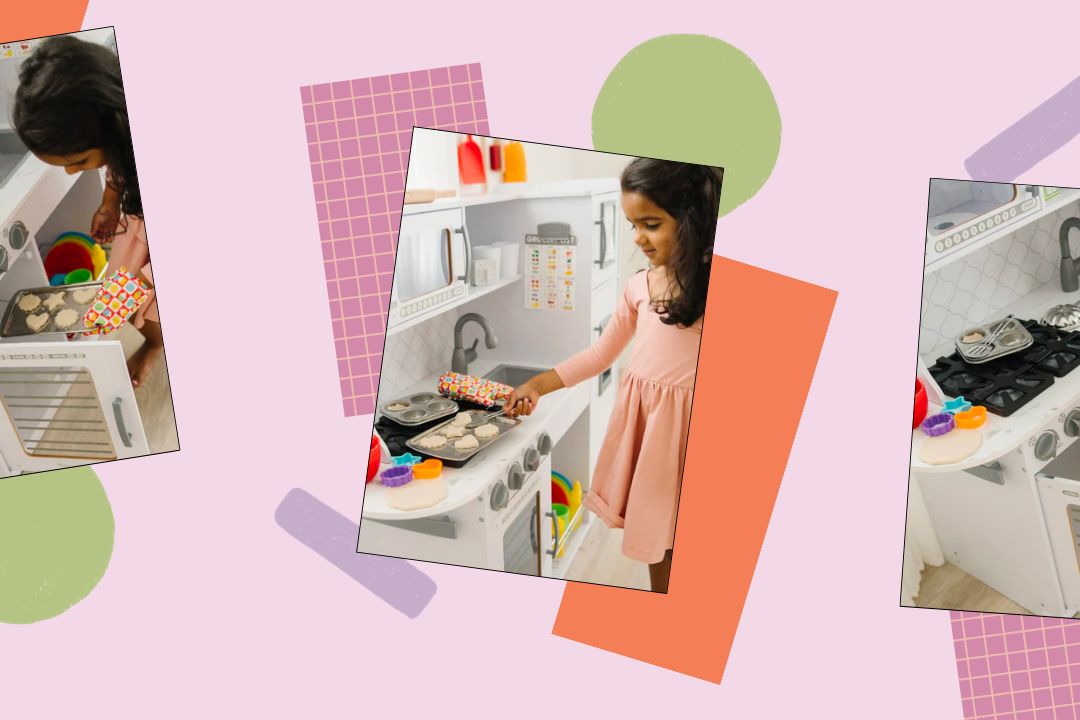 After living in Los Angeles for seven years, our first winter back in the Midwest almost did us in. The hardest part about having little kids during winter months is not going completely insane with cabin fever. Being cooped up, Seasonal Affective Disorder, low Vitamin D, and no thaw out in sight is a struggle for anyone, let alone little ones. But, that first winter did teach me some survival tips that might help you.
Below, I'm sharing nine ways to survive the winter months with little kids. Consider this your guide for keeping your sanity for the next few months.
Try to get out of the house every day
If you have school-aged kids, then this one is easier because you are already going outside for activities or school drop-offs. So, after you drop your older kiddos off, take the littler ones to your local library, a coffee shop, an indoor place space, or even a mall to run around. Try to plan some fun activities. Even going to the supermarket or Target is better than staying inside all day. The act of getting dressed and getting everyone out of the house will make you feel like a new person.
"Jobs" for everyone
My kids think that cleaning up their own mess is torture, but if I give them a job—literally any job—they think it is the best thing ever. If instead of saying, "clean up your toys in the basement," I say, "let's organize the toys into the bins," they think it's such a fun activity to sort dinosaurs from Magnatiles and Legos from cars. They also love to help with laundry, so I let them help me sort it, fold it (although their version of folding is pretty much unfolding), and deliver it to their rooms.
Play outside
I know, I know—it's winter, and you really don't want to go outside. But, it really does help. If it is above freezing out or if the sun is out (even if the temperature reads colder), we go outside. Luckily, I have a fenced-in yard, so when I say "we," I mean "my kids."
But, sometimes we'll just go for a walk or a scooter ride around the neighborhood, or if there isn't snow, my kids jump on the trampoline in our backyard all winter. Just bundle them up and send 'em out to burn off some energy.
Consider a membership to your local museum
If you are lucky enough to have a science, natural history, or art museum, or a botanical garden nearby, look into what a membership costs. Oftentimes, it is the price of two visits and totally worth having for the winter so that you have a destination that is indoors and interesting.
Schedule some playdates
It's easy to become a shut-in during the winter. Invite some friends and their kiddos over or join a local mom's group and rotate playdates at different homes or locations. It's really good for you and the kids to get out and socialize a bit, no matter how much you think you won't want to.
Invest in activities you know your kids love
I make a little "bored box," and when we need something new to mix things up and get the kids excited about an activity, I'll pull something out. My kids love doing art, so I stock up on white printer paper, construction paper, crayons, and colored pencils. You don't need an elaborate painter's set-up—just give them a space to create and some basic tools, and they'll be happy. Here are a few of my favorite "busy" toys and activities.
Involve your kids in the kitchen
Each day has three meals… and at least four snacks. Involve your kids in one meal a day. They can get the ingredients out of the pantry, put it on plates, and even set the table. Get out the cookie cutters so they can make their sandwich or fruit a fun shape. And encourage them to help with clean up, too!
Join a gym with childcare
If you can financially manage it, join a gym with childcare, even if you don't feel like working out. We belong to our local YMCA and I take full advantage of the child watch program there—and usually, I just sit at a table and drink coffee and work on my laptop. It's a glorious two hours out of the house and a break from my kids that keeps me sane.
Loosen up on those screentime rules
Have you heard of GoNoodle? My oldest did it at school in kindergarten and I immediately downloaded the app. There are lots of silly dances, exercises, and songs to choose from. Some help get the wiggles and energy out and some help bring the energy level down (I particularly like the "melting" one for this). Because it's an app on our iPad, the kids get excited for the screen time, but since it gets them up and moving and isn't mindlessly watching a screen, I don't feel guilty about it.
---
Probably the biggest tip I can give is the biggest reminder I give myself: winter feels endless, but it is temporary. Just hunker down the best you can, and remember, spring is coming.