Fall is one of the greatest seasons to be able to explore the world around you, especially for kids in their first few years of life. The temperature rapidly changes, there are all kinds of weather (wind, thunder, perhaps even snow), and the coolest trick Mother Nature can pull—the leaves change color.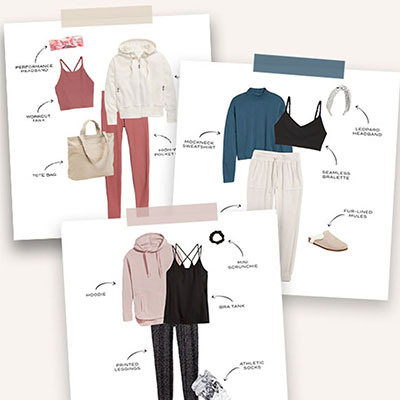 Shop 6 of Our Favorite Loungewear Outfits From Old Navy
Need to spruce up your at-home wardrobe? We've put together six cute, comfy, and budget-friendly loungewear looks from Old Navy.
This way to shop! —>
Fall crafts are a fun and accessible way for you and your kids to experience, appreciate, and learn about the patterns of fall together. Read on for our favorite fall crafts and activities to celebrate autumn with your little ones.
This article was originally published on September 24, 2018 and has been updated for timeliness.