I am not an educator nor do I have an endless well of patience—and yet, as the fall approaches, I find myself considering something I never once thought possible: homeschooling my 6-year-old. Am I out of my mind? Maybe. But at this point in the summer, with COVID-19 still raging across the country, every schooling option feels risky in its own right.
To be clear, none of us truly knows how to navigate this experience, and we're all just doing our best to do right by our families and communities. For the time being, keeping my child home feels like the most comfortable option available—for my kid and for me. Here's why.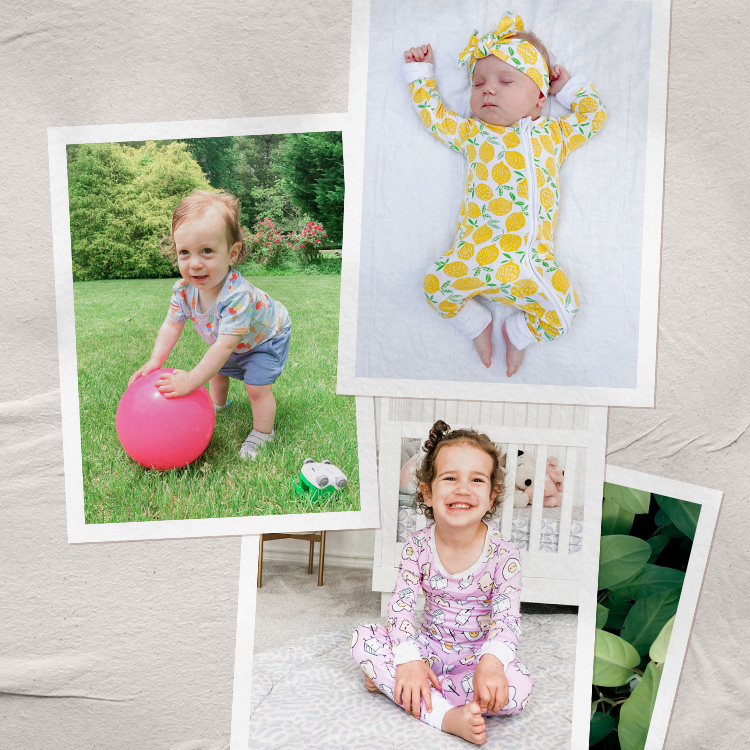 it's more than just their cute PJs... get ready to add to cart! 😍
Peace of Mind
When it comes to my daughter's mental health, let's just say that the apple didn't fall far from the tree. All my life, I have struggled with general anxiety and contamination-focused Obsessive Compulsive Disorder, which is really just a fancy way to say that I am hyper-aware of germs and also very worried about them. And as much as I have worked to quiet this piece of me, the current state of the world provides plenty of fuel. Without disclosing any private details about her, I will admit that my daughter and I share many of the same struggles. In my mind, sending her back into a classroom is an invitation for a dual anxiety flare. If keeping her home means I'm living in fear, well, isn't that just par for the course during a global pandemic?
The Right Circumstances
I want to be clear that I recognize the privilege of even having the choice to homeschool this year. There are many parents across the country who depend on in-person schooling so that they can work, provide meals for their kids, and give them a safe, structured place to depend on each day. My husband and I both work from home, and our daughter doesn't have any special needs that necessitate in-person learning. So for the time being, there are no obstacles to homeschooling other than time and a short supply of patience.
Socialization
I can't help but wonder how these past several months of isolation will impact my child in the long run. Will sending her off on her first post-COVID playdate be too foreign and too stimulating for her to enjoy? Am I creating life-long struggles just by keeping her home for so long? Asking myself these questions has almost been enough to send my daughter back to school—but how rich a social experience can a masked and physically-distanced classroom be? Knowing my kid, I'd imagine that spending the day alongside friends she cannot fully see or be close to might be more stressful than socially beneficial (though I firmly support schools having those safety measures in place).
An Inspired Curriculum
Art makes my child really come alive. She is happiest and most engaged when she's in a wild and messy frenzy of cutting, painting, and creating. If I find myself worrying about the task ahead for homeschooling, I am at least excited knowing that I can craft a curriculum that puts art and creativity at the center of it. Coming out of a Montessori school, where she had a measure of freedom to design her school day, creating a plan that's tailored to her natural curiosities feels especially important to me.
Community
When it comes to navigating the school year safely and responsibly with respect to our little one's wishes, all parents are in the same boat. Many of us, like me, are considering temporarily homeschooling for the first time ever. So, it won't be hard to find other parents fighting the same struggles and celebrating the same milestones. Just because we make a choice to keep our children home doesn't mean we can't form a community to support one another through it. 
Flexibility
From the homeschooling veterans who have been generous enough to share their experiences with me, I've learned that a flexible school year is a major plus. In simpler times, these families could structure their teaching to better suit their needs—scheduling vacations (if those are still a thing in the near future) during off-seasons and even incorporating their travels into their studies. Of course, we're not planning to travel anytime soon, but working around our family's unique schedule sounds pretty appealing.
As we inch closer to the fall and every family is faced with this truly tough decision, I'm throwing my 2 cents in to say that homeschooling sounds pretty great for our family right about now. If this is on your mind too, consider getting in touch with homeschooling groups in your community. They will be an excellent resource for learning about your state's requirements, available curriculums, and supplemental group activities.