A proud millennial, I swore I never would fall into the trap of TikTok, but after of few months of being isolated during the pandemic, I needed a new social media platform to browse that wasn't 90 percent political campaigns or horrible news about COVID. I hesitantly downloaded the app and assumed it would be full of young kids just dancing, but soon found a safe haven of hilarious motherhood creators that helped me get through long days with two toddlers.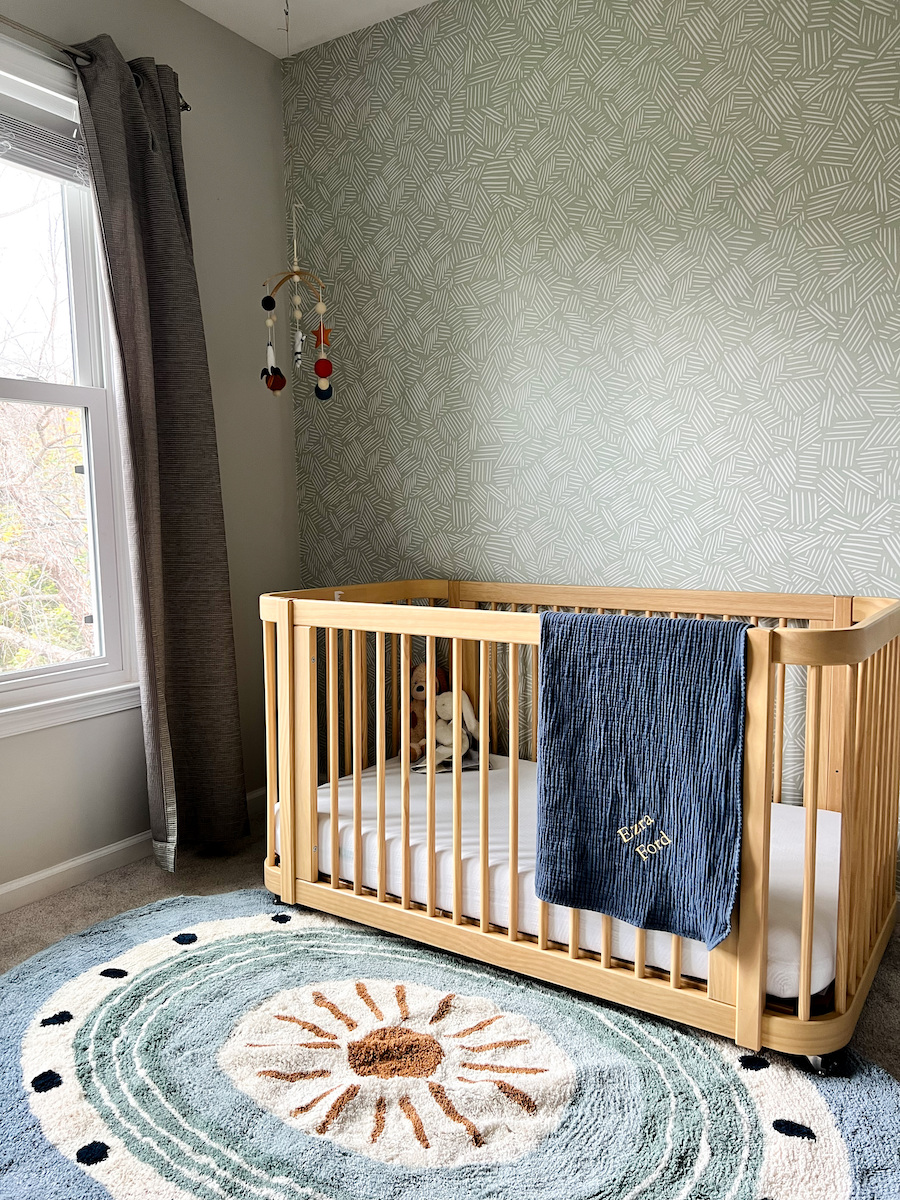 editor-favorite crib brand Nestig just released gorgeous new wallpapers that will easily transform any space 😍
When I was pregnant, I found solace in the forums of my pregnancy app, graduated to Facebook mom groups soon after, and am now low-key obsessed with TikTok, and I don't think I'm going back.
The quick 15 seconds to one-minute long videos are just the right length enough for my #mombrain attention span and are so real, compared to the heavily filtered grids on Instagram these days. I love laughing at moms playing pranks on their kids, or husbands, and seeing families coordinate viral dance moves across generations.
Soon I found myself up late-night laughing my face off at the antics of these 5 motherhood creators.
DonnaMarie is a Latina flight attendant and mom of two young toddlers. I first saw her posts on my "For You" page doing hilarious skits. What I love most about her account is that she shows the versatility of being a mom. We can be funny, sexy, career-oriented, and be a mom.
Pure elegance and style, Chriselle Lim mostly creates a lot of fashion content. I love her TikTok because she always looks so put-together, and it reminds me that it's possible for moms to rock elegant looks.
Danni Harvey does not shy away from the very real and raw side of motherhood. She will make you laugh and maybe cry a little in a good way.
Bonnie Lee is a hilarious mom and content creator who has a slight obsession with Dunkin Donuts. Her stories of her Latina family members and white husband are the definition of relatable.
I just started following Gwenna Lauthland and am officially hooked on her funny videos! They're addicting, so I can't watch them at night or I'll stay up wait too late. I love that she's a little wild and a little wacky, yet still hits on relatable motherhood truths.