Before I had kids, I had big dreams and worked towards them steadily. I made time to write regularly, took classes that improved and expanded on my thinking, and spent the hours after work devouring books in order to remain well-read, inspired, and aware.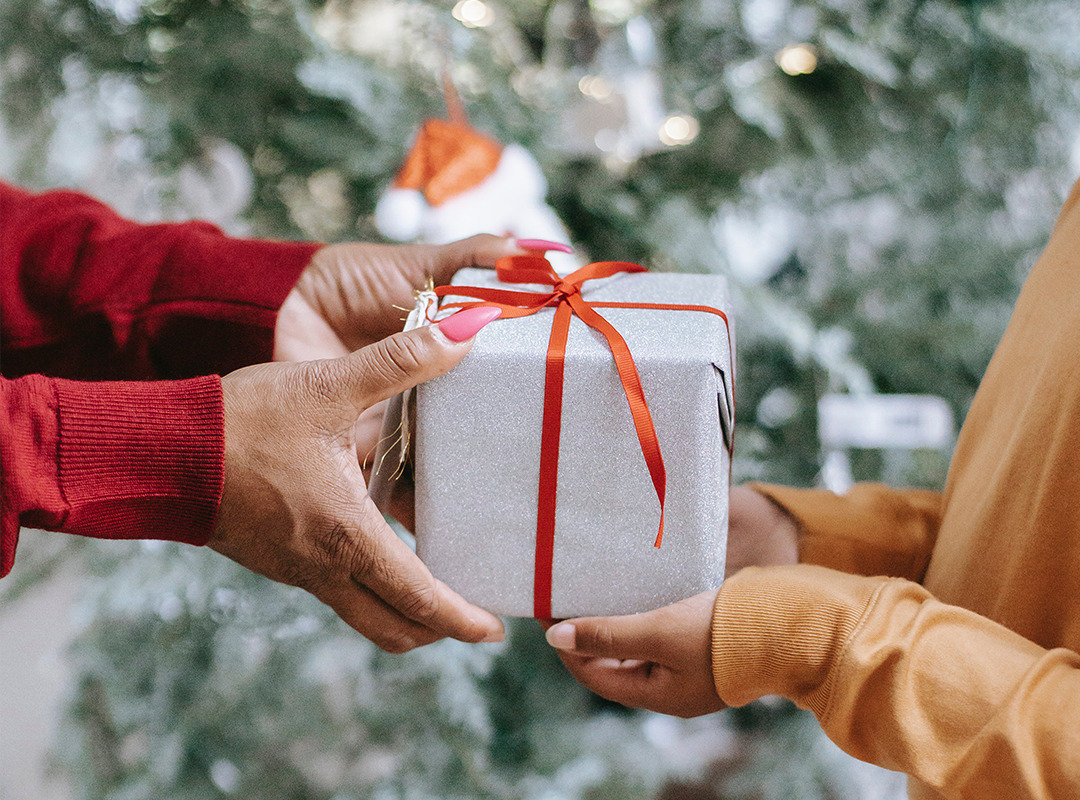 this makes gift buying so easy—trust us! 🎁
Then I had a baby, a high-needs one at that. And not only did he take up all of my time, but caring for him took up all of my mind. I struggled with inefficiency and making time for myself and my interests. I was too exhausted to read, too mentally spent to write. I didn't have the capacity or the persistence to endlessly pitch editors and publications just for another rejection. And without us being able to afford childcare at the time, I was too overextended to come up with any creative solutions in order to prioritize myself. It was only when I felt like I hit rock bottom that I understood that I had to make a sustainable change.
My story is not unique at all—moms across every region and discipline feel the exact same way. With all of the wonder that comes with being mothers, there, too, comes a lot of sacrifices. What's first to go is often our biggest and wildest dreams. Fleurs de Prairie, an impeccable rosé wine, is looking to change exactly this. No, it's not with an unlimited supply of wine (though I wouldn't necessarily say no to that).
If you're a mom who has put her dreams on hold, you can enter to win $5,000 to reignite your passion.

Why is this important, especially now?
This phase of life, particularly, has brought about immense challenges for mothers. The long-term effects of a global pandemic have thrown our livelihoods at risk, put our children's' educations in our laps, and likely taken away any sort of financial cushion that we might have been working toward. It's derailed timelines and life goals and left a road of littered dreams in its wake—though our hearts might be set on a different dream, our heads know this isn't the time for risk. Amidst a time of unprecedented uncertainty, the Seeds of Beauty campaign is looking to fuel creative spirits and encourage passionate artisans who create beauty in their communities through art, design, food, writing, and beyond.
With all of the wonder that comes with being mothers, there, too, comes a lot of sacrifices. What's first to go is often our biggest and wildest dreams. Fleurs de Prairie is looking to change exactly this.
For the second year in a row, Fleurs de Prairie is providing Seed Grants to help you ease the financial strain and fuel your passion. We all love and care for our families, and this grant is allowing us to do the things we often push aside in the name of being there for our partners and children. With the Seed Grant, we can create a little space around our goals and give back to ourselves and our communities in the ways that make us feel proud and fulfilled.
Who can apply for this grant?
If you're a creator or small business owner who needs some extra funding to continue to pursue your dreams, this grant is for you. Fleurs de Prairie will select three female-identifying creators who embody the brand's mission and supply each of them with a $5,000 seed grant to help fund their endeavors. Winners and their stories will be featured on the Fleurs de Prairie social platforms with potential partnership opportunities in the following year.
Seed grant winners will also be invited to a #FleurishTogether Mentorship Happy Hour, led by marquee ambassadors Grace Atwood of The Stripe blog and Bad on Paper podcast, Kate Arends of Wit & Delight, and Hayet Rida of That Hayet Rida and The Rida Collective. They will provide one-on-one business lessons and offer guidance on how to grow and propel the winners' careers.
Not only will this grant give you a financial boost, but the input of these successful businesswomen is priceless in being able to take your work to the next level. Learning firsthand from successful creators can set you up on a smart, accessible path to make your dream a reality.

Meet the #FleurishTogether Mentorship Happy Hour Marquee Ambassadors: Grace Atwood, Havet Rida, and Kate Arends!
How else can creators and moms make time for their work?
As moms, we put a lot into our families, as we should. What we tend to neglect is ourselves. But when we feel whole and fulfilled within, we become much more confident as partners and parents—that strong sense of self is not only integral to our own wellbeing, but also to that of our families. How can we make more time for ourselves? Start small and stay consistent:
1. Make a tiny change
When I was trying to get back into my creative work, I felt overwhelmed in trying to read and write for hours like I used to do. Life had changed, so my expectations had to too. I started with reading just one page before bed and writing just one sentence when I woke up. It took less than five minutes. It was manageable, so I got into a consistent routine instead of feeling constantly defeated from not being able to reach my goal. Before long, I was sucked back into the work and was more motivated to make time for it.
2. Let other things go
As much as we try, we cannot do it all. Something has to give. That's just how it is. I started letting go of the idea that I needed the house to be tidy before I sat down to work. I also let go of the idea that my work had to be done sitting down at my desk all the time. I learned to write on my phone in the brief minutes I had while the kids played quietly or while the water boiled for dinner. The idea of perfection I had in my head for all the things had to be adjusted, as well.
3. Try not to compare
Everyone has their own path, but we often judge ourselves based on the success of others. I had to really work on (and still do) not comparing my road, my struggles, and my timeline with that of other creators. What works for them might not for me, so I can't expect to accomplish the same things at the same time. I can only judge myself against the person I was yesterday. Giving myself grace and space is, for me, the lasting work of being a creative mother.

If you are ready to get a jump on your creative endeavors, don't miss this opportunity to apply for the Fleurs de Prairie Seeds of Beauty Grant. Seed grant applications will be accepted from Tuesday, June 23–Monday, August 31, 2020. Visit fleursdeprairie.com/seedsofbeauty and fill out all required fields and uploads on the entry form and submit for your chance at $5,000—and a chance to go after those dreams.
This post was in partnership with Fleurs de Prairie but all of the opinions within are those of The Everymom editorial board.